AVAILABLE FOR COLLABORATIONS WORLDWIDE
We sincerely thank you for your interest in working with us. Through high quality content creation, captivating storytelling and social media marketing we strive to influence and inspire people from all over the world to live out their travel dreams.
A travel lifestyle
We are Fredrik Eriksson and Sofia Bertilsson, the Swedish couple in love with traveling that founded this website. Vagabonds of Sweden® is a travel lifestyle brand that stands for freedom and our goal is to inspire people from all over the world to adopt their own travel lifestyle and aspire to live out their travel dreams. 
To adopt a travel lifestyle is to fully embrace life on the road – even if only for a limited time. Its about letting go of the past, exist in the now and be totally free without any thoughts or anticipation of the future. Just free. Free to see things for what they really are. And free to give your time and energy to what really matters.
Travel and lifestyle influencers
Travel has been a lifestyle for us since 2010. Over the years it has become such a big part of our lives. To put it in other terms, it has reshaped the way we live – the way we think and feel. But it took us a few years to realize that we really should start to document our travels and experiences in more ways than just taking pictures for ourselves. We understood that people are genuinely interested in knowing about our travels, but above all – have a thirst for exploring the world themselves. So we started this travel website with a vision to inspire ordinary people all over the world to adopt a travel lifestyle and enjoy life on the road – just like we are doing.
We love to reach out and inspire people with the same passion for travel as we have, through our traveling – via our website, social media platforms and word of mouth. The freedom and joy of travel is not just for a lucky few, its for everyone who wants it. Being travel and lifestyle influencers is a privilege earned, not given – therefore we strive to improve ourselves and our content each and every day to meet the need of our readers and followers. We want to tell a unique and exciting story that is selling the travel lifestyle to anyone with a passion for travel.
Content creators
In a way we see ourselves as creative travel artists – creating beautiful content with our hearts and souls put into everything. Its about creating value and everlasting memories – from that once in a lifetime shot to a brilliantly authored travel article – our goal is providing the person on the other side of the spectrum both inspiration as well as hunger and excitement.
We want to help you achive your goals
In collaboration with us, we are concerned with trying to help you achieve your goals while at the same time providing valuable content for our readers – whether it be promoting your hotel, products or specific travel destinations.
By collaborating together we could create a win-win-win situation, not only for you as a partner but also for our readers as well as for ourselves. We can market your hotel, products or destination in a personable and relatable way that suits our readers interests and travel style that also aligns with your key messages and objectives. We aim towards empowering travelers to visit your destination or use your products for years to come.
Creative directors
Let us realize the creative vision of your brand and manifest it through captivating storytelling and photo- and videography. We have the ability to maintain the exact look and feel of your particular brand, the brand identity, throughout the whole marketing process. We have the skills to realize the visual language and key message in all our marketing materials. 
Reach a new audience
Working with us you will reach a new and exciting audience spread across the globe – from Sweden to the United States and many countries in between. Our website and social media channels are targeting both male and females mainly in the ages of 18-34, but the content we create really knows no age and will touch the heart of any person who are passionate about traveling.
What others say about us
Under the testimonials tab in the meny above you can read more about what other people say about working together with us. Their testimonials serve as the backbone and fuel for our will to always perform at the highest level possible during collaborations – where nothing short of excellence is good enough.
Collaboration proposal
We welcome any kind of collaboration proposal and ask you to send us your ideas via the form below or contact us on contact@vagabondsofsweden.com. Under the collaborations tab you will get an overview of what companies we have worked together with.
Vagabonds of Sweden works with content creation and marketing of brands and companies within the travel industry looking to reach new audiences or use creative marketing material in upoming campaigns.
Press Trips and Destination Marketing
High-quality Photography and Brand Films
Product Reviews and Sponsored Blog Posts
DETAILS
We are available for a variety of partnerships and services around the world. We seek first hand to partner with professional and established brands that reflect our values and passion for travel in a way that inspire both ourselves as well as our readers. Therefore we wish to promote or post about things that we truly like or believe in.
Please email us for our current rates and prices.
Brand ambassadorship
Want to leverage your credibility and influence and form a long-term relationship where we promote your brand on a regular basis across our website and social media?
We provide brand ambassadorship for brands that we love and trust and who are interested in working with us on a professional level. We advocate a long-term representation of your product and brand but are also open for short-term suggestions.
Press trips and destination marketing campaigns
Want to attract more people to your destination? Then let us share it with the world. We love exploring new places and have new experiences that we can share with our readers. We can get the word out about your destination, event, product or service. Having us share our personal experiences increases your online exposure and brand awareness that connects with people. Our blog posts, social media updates and YouTube-videos contain high-quality content of our travel experiences from all over the world – interconnected with useful tips that our readers need to take action. We also use the best SEO-techniques to ensure that our reviews appear in Google search results for years to come.
If you invite us to your destination, we will write high-quality reviews with photographs and share our experiences on our blog and social media platforms.
Benefits of working with us:
Increase your destination awareness in a way that ensure our readers think of your destination the next time they are planning their trip
Increased search engine visibility through our SEO tactics and strategy
Reach a targeted audience
Permanent content marketing since our reviews and articles will stay on our website forever and continue to influence our readers for years to come
Product reviews and sponsorships
In addition to above mentioned collaboration proposals we are also available for product reviews. We can professionally review your product if it is designed for travel, adventure or photography. We are also open for sponsorships, so if you find our upcoming adventures interesting and feel like sponsoring our adventures with your products you are more than welcome to let us know and from there we will share it with the world.
Modeling
As a couple we are open any travel lifestyle related modeling work.
Freelance content creation
We are passionate and published travel writers. If you need help with professional content created for your publication, you are most welcome to reach out to us about creating useful and engaging content whether it be blog posts or videos.
Social media marketing
We can promote your destination or product through our social media channels by combining our Instagram, Facebook and YouTube communities.
Sponsored blog posts
You are welcome to sponsor a post on our website or a series of blog posts, if the subject is within traveling.
Photo/videography content creation 
Vagabonds of Sweden creates authentic and professional photos that tells a story of our travels and your destination. You may choose between high or low resolution photos to be used on your social media channels. Whether you are looking to add life to your next media campaign or wish to showcase the best of your city, landscapes, hotel or product – we are ready to capture the highest quality images possible. Our photographs can also be licensed for commercial use either in print or advertising – or we could be commissioned for a selection of photography assignments.
We create videos to inspire, inform and entertain our readers in an authentic and relatable way. We can also star in video campaigns for your brand.
Maybe you want photos or videos of your product on an epic hike to Mount Everest Base Camp, an island-hopping adventure in the Philippines or on a Road Trip in Australia that we are planning to do in July 2019. We have the equipment and editing skills that will provide professional photographs and videos to make your brand come to life.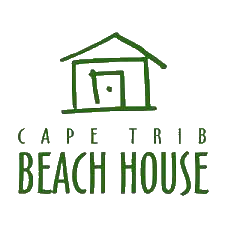 Collaborating with Sofia and Fredrik was a breath of fresh air. It was an absolute pleasure to have them come and stay with us at Beach House and they created such wonderful content. Not only is the content they created of the highest quality, but they also blew us away by sending the edited images to us within one day of their stay! This is so remarkable considering we are located in a part of the world that is in the heart of the rainforest and off the grid. I could not recommend them highly enough and would not hesitate to collaborate with them again in the future.
MORGAN PETTERSSON
MARKETING MANAGER
When it comes to collaborations and content creation, Sofia and Fredrik go
above and beyond to deliver the best possible work.  Working with them was
an absolute breeze.  They provided us with deliverables, not only on time,
but ahead of time.  The content they created yielded high engagement and
had drawn positive attention and interest from their audience.  If given
another opportunity, I wouldn't think twice about collaborating with them again.
GEANN MAGNO
SOCIAL MEDIA MANAGER

Sofia and Fredrik were a pleasure to work with. The content they produced was both beautiful and relevant. They are passionate about what they do and delivered on every occasion. We are very happy to have collaborated with them.
LAUREN FAIRLEY
MARKETING COORDINATOR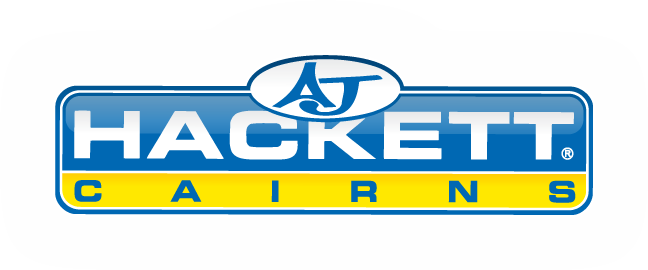 "It was awesome to have Sofia & Fredrik out for an adrenaline fueled AJ Hackett experience! They were brilliant at spreading the word about their day with us; from the moment we invited them to documenting the day and following up with feedback and reviews – it was great to see their experience and excitement shared! High quality images and genuine posts. Thank you both – see you next time!"
LARA LAIN
MARKETING MANAGER

Working with Sofia and Fredrik was an absolute pleasure. One can tell they know our business and understand our busy periods, therefore they are very flexible. Best of all is how enthusiastic, professional yet approachable and thankful they are. They both deliver fantastic photos and well written content, capturing the heart of every place they travel to and we look forward to future collaborations with them. 
ISABELLA SVENDSTRUP KNUDSEN
SEO MANAGER

Sofia and Fredrik are extremely kind and professional individuals in the travel space! They have contributed incredibly valuable and high-quality content to Rayka that travelers from all over the world are going to use when deciding their next adventure. I am so glad that I came across their social platforms and cannot wait to continue to work with them down the road.

MIKAYLA FURLAN
CHIEF MARKETING OFFICER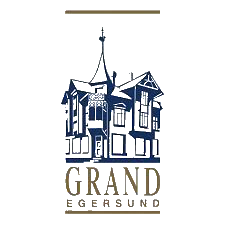 It was a real pleasure having Sofia and Fredrik at Grand Hotell Egersund and Eigra kjøkken & bar. They were really engaged and interested in all parts of their stay. The hotel, the restaurant and the city of Egersund as a travel destination. They made a nice story and presentation of our hotel and destination, and shared fantastic pictures with us. The pictures are very valuable and useful for us in our marketing. We hope they will come back the next time they travel in Norway!

SOLFRID TVEIT
SALES MANAGER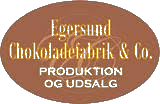 We loved having Sofia and Fredrik visit us and our little chocolate factory! We were blown away at the amount of quality content they delivered also, they really go the whole nine yards with what they do, and we appreciate that! Not to mention how beautifully they promoted our business on their social media! They visited us on a very busy day, but they were so respectful of our work place, patient, and worked around us and our customers. We loved how professional, out-going and fun they were! We hope to see you again Sofia and Fredrik!

KAYLA HELENE KNUTSEN
OFFICE AND ADMINISTRATION TRAINEE
It was fantastic having Fredrik and Sofia here at the TreeTop Fiddan cabin. They took incredibly beautiful photos and drone shots. We also value greatly that they continued to promote our accommodation long after visit. We are very happy that they came to visit us and look forward to future collaborations.

KNUT EIVIND BIRKELAND
OWNER TREETOP FIDDAN
It was a pleasure to have Sofia and Fredrik visit our coffee bar and shop. They both have enthusiastic and positive personalities, and they made a very good impression on us. The photos they took in our place was nice and professional done. They will be valuable for us to use in our future marketing.

SIRI BIRKELAND
MOCCA COFFEE BAR
We create inspirational and authentic content that provides useful tips and resources to move our readers from dreaming about a trip to making that trip a reality. Working with us you could reach and influence a new and exciting audience through our website and social media channels. We strive for excellence in providing high quality content with a carefully planned strategy.
Vagabonds of Sweden features only genuine firsthand experiences. Readers are inspired and entertained as they follow Sofia and Fredrik on there adventures around the world.
We strive to provide our readers with personal storytelling, colorful images and immersive video to produce powerful and highly sharable content across our website and social media platforms.
We use targeted SEO keywords and professional writing to ensure that our articles on this website and other platforms will be read for years to come.
A unique audience of readers and followers spread across the world.
We have the skills, experience and equipment to create beautiful photos, videos and captivating stories. Whether you are looking to add life to your next media campaign or wish to showcase the best of your products, hotel or city – Vagabonds of Sweden are ready to capture and produce the highest quality material possible.  
Send us an email with your collaboration
proposal as well as what budget you have
in mind.
Copyright © 2021 Vagabonds of Sweden®. All rights reserved