Vagabonds of Sweden is a website for everyone with a passion for travel. We strive to inspire people from all over the world to adopt a travel lifestyle and enjoy the freedom that comes with it.
We are a Swedish couple who loves to travel and explore the world. For the past 10 years we have lived a travel lifestyle full of adventure and new experiences.
Just recently we came back from the trip of a lifetime, visiting 21 countries in 15 months. Even though we have traveled the world for 15 months there is still a vast majority of the earth unexplored and we never seem to get enough of being on the road.
Right now we are exploring Australia and will be doing so for a year. Our plan is to buy a van and convert it into a campervan that we can live in. We have received our Working Holiday visas and also want to work for a couple of months trying something completely different to what we are used to back home.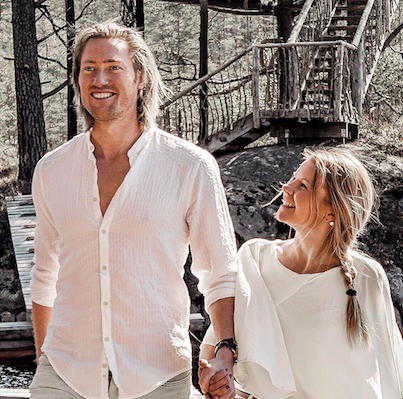 Hopefully, our content on this website will inspire you to walk your own path in life and follow your deepest travel desire, now and for always. 
When we made the decision to go travel around the world and leave the rat race behind we chose a path in life less traveled and little did we know at that time, it was to become the very foundation on which to build a new life.
To travel is to open your eyes and broaden your mind. You can almost refer to it as some sort of movement where people from all over the world have understood its values and riches. For a few years now travel has given us so much happiness and joy and we wish to share this with you.
On our inspiration page we hope you will find that one thing which will kickstart your own adventure whatever your dreams and aspirations might be. If there is one thing traveling the world has thought us, it is that you become the person you were designed to be. Things in life becomes more clear and it is equally important to look deep within ones self as it is to look for new and exciting experiences – while on the road.
We do not only take incredible pictures but we also write great and captivating stories. Read our reviews and lose yourself in the storytelling.
Explore our YouTube channel with over 200 videos from around the world, or take a tour through our video archives here on the website.
Copyright © 2021 Vagabonds of Sweden®. All rights reserved
Owned and operated by Planet Vagabonds, Inc.
Corporate Identity No. 559283-5705