Dogsledding tour in Swedish Lapland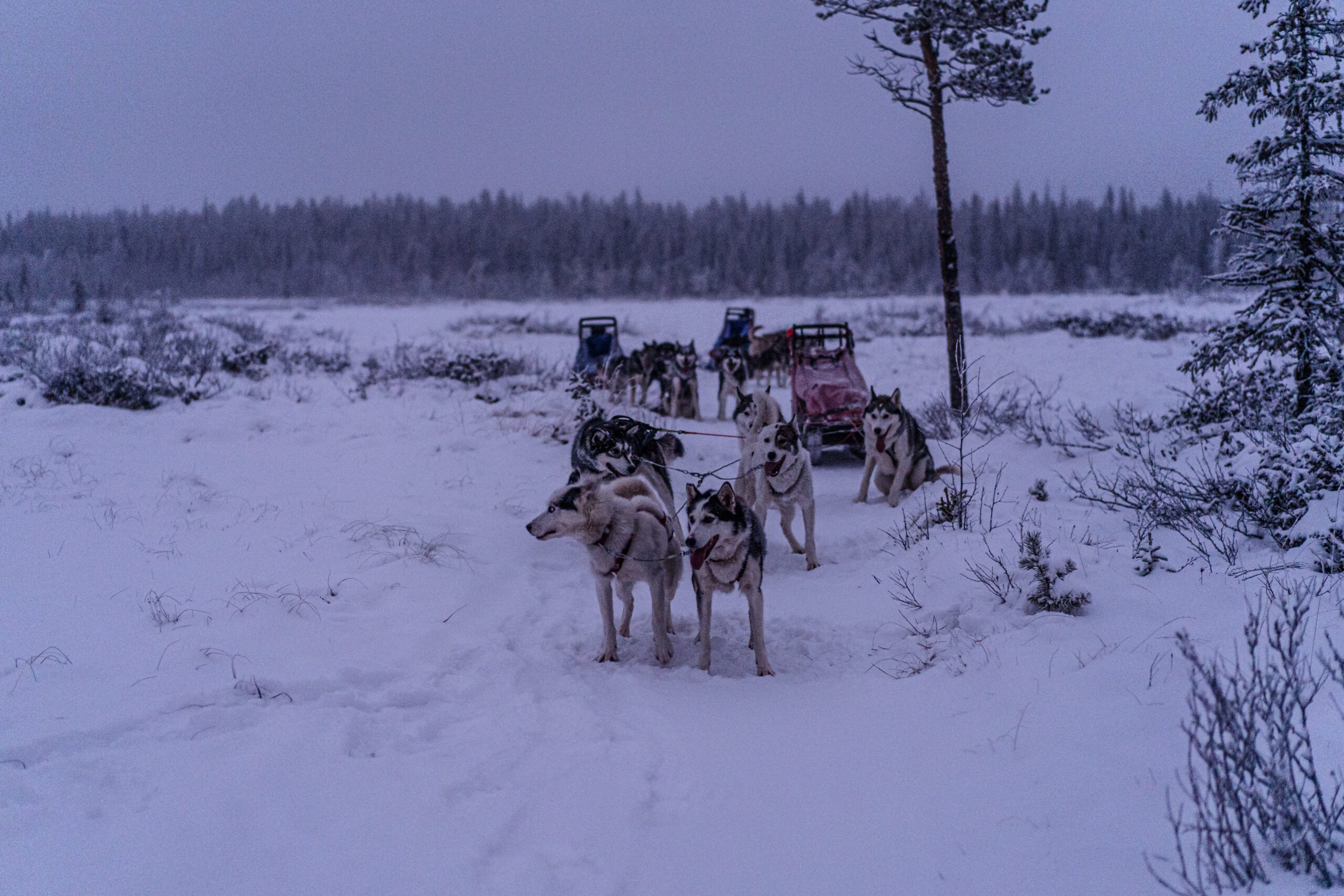 A dogsledding tour in Swedish Lapland is a bucketlist experience for all nature and wilderness enhusiasts

A dogsledding adventure in the arctic regions of Sweden is a once in a lifetime experience that shouldn't be missed. Jukkasjärvi Wilderness Tours (Swe: Jukkasjärvi Vildmarks Turer AB) are offering many different types of husky tours, from a 3 hours day ride up to weeklong tour of 7 to 14 days. The longer tours may also be combined with different types of wilderness activities.
We got the opportunity to join Jukkasjärvi Wilderness Tours on an overnight dogsledding tour, where we got to ride our own sleds, and help out with all the dog related chores. We stayed overnight at one of their cozy wilderness camps by a lake in the forest.
MEETING THE HAPPY HUSKIES 
On the day for our dogsledding adventure we got picked up at our accommodation in Kiruna by a friendly driver who drove us to the kennel. We met Dante, our guide for the tour, and soon we also got introduced to our huskies who would be in charge for our transportation for the upcoming adventure. As we had decided to drive our own sleds there were four dogs attached to each sled and since we were here in the beginning of the season the dogs were eager to start running.
THE SILENCE OF DOGSLEDDING
The big contrast between standing still with a bunch of happy and excited huskies and to finally start driving the sleds, is the sound. From all kinds of load barking and howling the peacefulness sets in as soon as the dogs are starting to move forward. And after a short introduction of how to operate the sleds we instantly experienced this silence, or at least as soon as we got away a bit from the dogs that were left behind at the kennel.
The direct silence when the dogs start to run is a peaceful experience

DOGSLEDDING THROUGH SNOW-COVERED LANDSCAPE
We sat of just before dusk, and soon found ourselves pretty confident behind the sleds. To feel the dog's strength as they are pulling you through the beautifully snow-covered landscape is a lovely feeling and so beautiful. But if you are driving your own sled, like we did, you do need to stay focused all the time so that you don't fall, or get too close to the sled in front of you.
LEARNING TO CONTROL THE SLED
The technique for controlling your sled is fairly simple, you are standing on two ski-like footboards, and you may have to lean over to the sides to balance the sled from time to time, if the ground is uneven or if you need to make a turn. If you need to slow down your sled, the first option is to use the board break which is located between your footboards , if this isn't enough or if you need to stop the sled you also have a claw break in front of the board break which you can put all your weight on. If this still isn't enough to completely stop your huskies you can lift up the sled with your arms to make it harder for the dogs to pull the sled forward. Our guide then helped us to press down an anchor into the ground to secure the sled before we could get off it.
You will soon feel confident enough behind the sled to start to focus on enjoying the nature around you

EVENING CHORES AT THE CAMP
After about 15 kilometers of dogsledding we reached our camp for the night. We got some introduction on how to unleash our dogs, and after having shown our dogs some extra love and lead them to their dog houses for the night we were ready to prepare their dinner. Before our dinner we also joined our guide down to a waterhole they had made in the frozen lake where we refilled some water containers. We ended our evening by enjoying the sauna at the camp before we crawled into our sleeping bags for a good night sleep.
The evening chores included dog feeding, dog cuddling and to refill water containers from the frozen lake.

The overnight camp was made up of many different buildings and cabins, and all dogs also got their own little dog house for the night.

The morning after started early with breakfast for both dogs and humans, before we got help with how to leash the dogs for our sled ride back to the kennel again. As the morning light slowly started to show we enjoyed the 15 kilometers home again, and the only thing we both were disappointed about was that the incredible dogsledding tour soon was about to end.
If you plan on visiting the north of Sweden you definitely should book your own dogsledding adventure, and if time and money isn't too much of a limit we definitely recommend you to join a longer tour.
You can book your Husky tour by Contacting Jukkasjärvi Wilderness Tours through their website.
THANKS FOR READING OUR BLOG ♥
Hi! We are Sofia and Fredrik - and we have been traveling
the world for more than 10 years. We live a travel lifestyle
and create travel content as bloggers, photographers and
digital nomads. Our aim is to inspire you to explore the world
and enjoy the freedom that comes with it.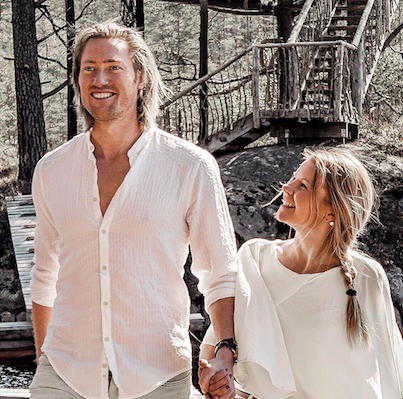 Copyright © 2020 Vagabonds of Sweden. All rights reserved