Live your life fearlessly at AJ Hackett in Cairns.
Born out of an idea, coming from a man who became a legend overnight while illegally bungee jumping off the Eiffeltower – AJ Hackett introduced bungee jumping to the world in 1987. Fastforward to today and Cairns is actually the only place in Australia where you can bungee jump. There´s no other place. That alone is reason enough for all you adrenaline junkies out there not to miss this when visiting here.
On top of that, this is the ONLY place in the world where you can choose from 16 different kind off ways to throw your self off a 50-metres high tower. They actually have a "BUNGEE MENY" a smorgasbord of jump styles where you can do all sorts of crazy stuff – like riding a BMX of the edge or run and jump off the roof – and a whole lot more. Surely there is something for everyone and we found it just as incredible as imagined.
BUNGEE JUMP & JUNGLE SWING
The perfect combo when visiting AJ Hackett in Cairns on any given day, rain or sunshine. It gives you that perfect mix between an excited giggle when doing the swing and an anxiety scream, ask my girlfriend, when doing the bungee. Don't get us wrong, it's the best feeling there is because it awakens you and stir up emotions inside that you don't usually expose nor encounter frequently. Both of us can testify to that.
Bungee jumping is in short a sparkling cocktail of emotions. A mix between excitement and nervousness giving you an incredible suction in the stomach as you fall and an overwhelming feeling of happiness during that first pullback of the bungee cord towards where you took a leap of faith in the first place. Sort of a silent explosion inside triggered when you jump off the edge and then reaching its peak just when you get pulled back up again. It is a powerful feeling you don't get often, no doubt. 
The Jungle Swing has that roller coaster feeling, which gives off a more gentle touch but still manages to make you laugh like a kid again and sound off a gentle Whee as you swing through the rainforest enjoying the spectacular view of the surroundings.
The atmosphere at AJ Hackett is wonderful. And when you are done jumping, or for that matter swinging, there is no better feeling than just winding down with a beer in your hand, have something to eat and proudly think about what you have just done while you watch all the other daredevils that are about to get injected with the Hackett adrenaline shot. 
As a student you can enjoy Bungee Jumping for as little as $139. Adults pay a little bit more, $179 and children pay the same as students. At the end you get a T-shirt, e-certificate that you can hang on your wall to show all your friends or just remind yourself from time to time and you also get a International Membership with 20% off worldwide.
If you want to try the Jungle Swing students pay $99, children $69 and adults $129. We recommend doing both while you are visiting, just like we did.
If you are interested in doing any of the other activities, perhaps even something XXX rated like a handstand or fruit bat, you can get an overview here.
AJ Hackett is located in Smithfield about 15 minutes away from Cairns, and easily reached via tour bus or on your own. Find the location by searching for AJ Hackett Cairns in Google maps or Mapsme.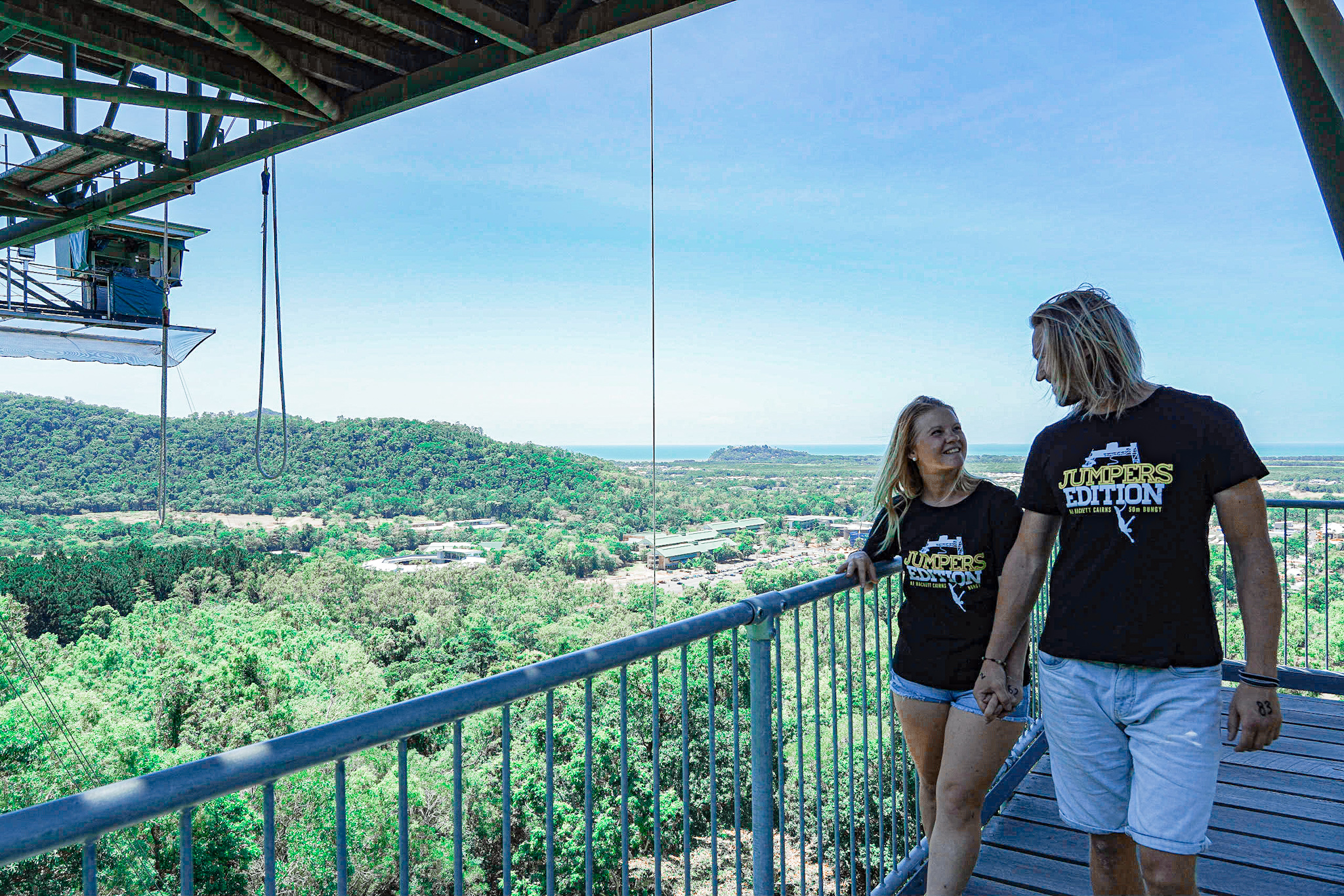 Nothing short of a breathtaking experience.
Feel like challenging yourself, test your courage, push your limits and live life on the edge just like we did? Then a visit to AJ Hackett in Cairns is the place to go. Book your own life changing experience through ajhackett.com.
THANKS FOR READING OUR BLOG ♥
Hi! We are Sofia and Fredrik - and we have been traveling
the world for more than 10 years. We live a travel lifestyle
and create travel content as bloggers, photographers and
digital nomads. Our aim is to inspire you to explore the world
and enjoy the freedom that comes with it.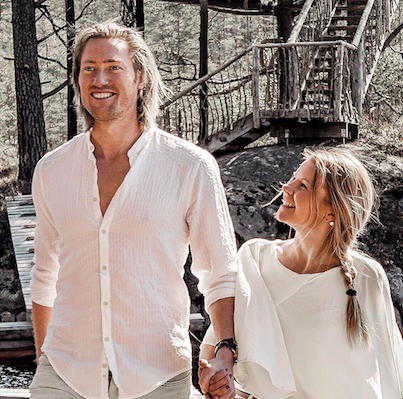 Copyright © 2019 Vagabonds of Sweden. All rights reserved