The Ultimate East Coast Road Trip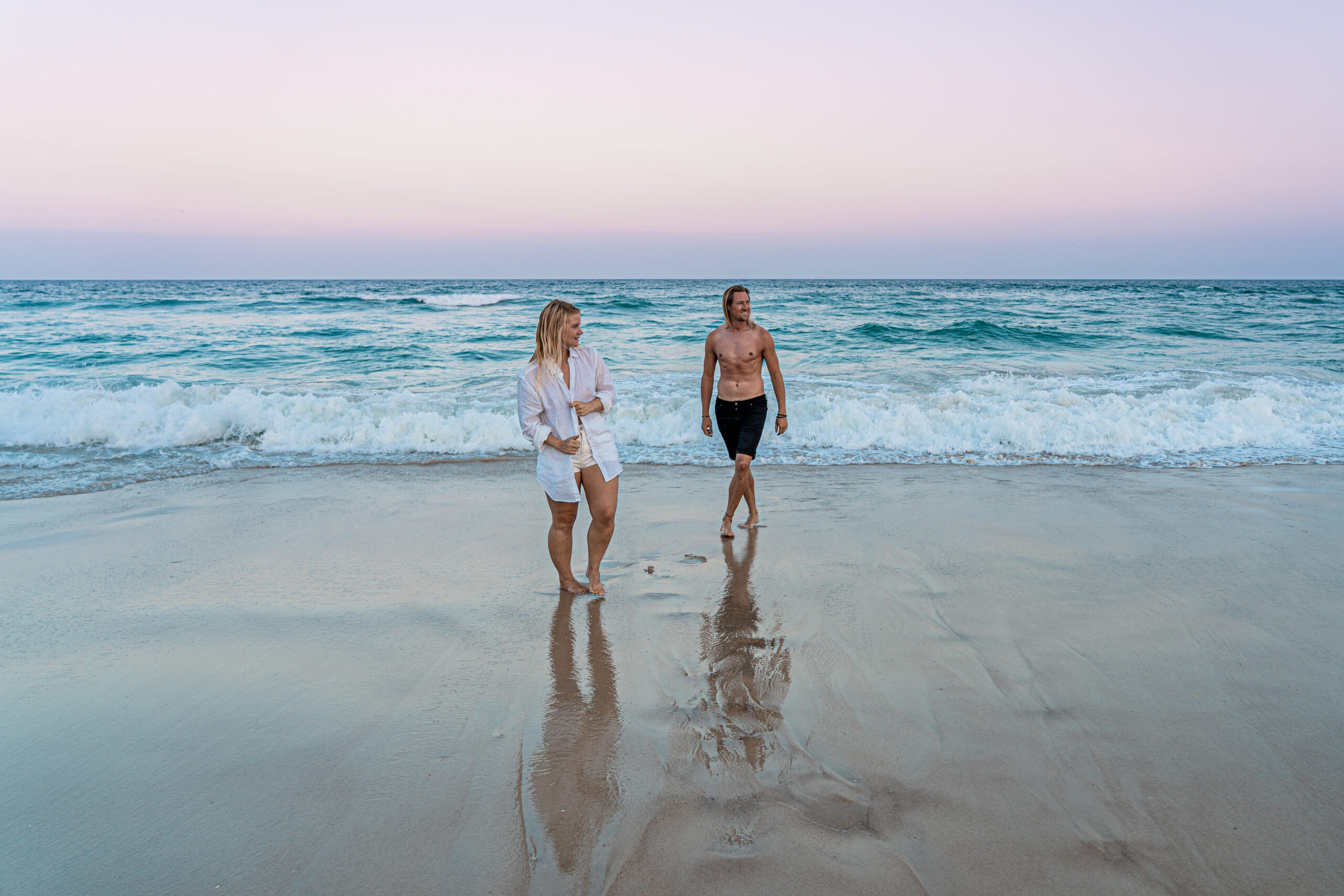 This Road Trip will take you to so many beautiful beaches along the coast.
A ROAD TRIP FROM CAIRNS TO SYDNEY
To do a road trip along the Australian East Coast had been a long-time dream for the both of us. We had plans on doing it already as a part of our 15months long world trip 2017-2018, but ran out of time and decided not to rush it and instead save Australia for later. Something we today are very happy for.
Australia is a huge country, with so many different places to visit. As you travel around you will experience that there will pop up new places you want to visit along the way, and people you meet will tell you about things you definitely cannot miss. We therefore decided to explore the east coast in a very slow pace and ended up spending four months driving from Cairns to Sydney. There is no problem at all to do this trip much faster, but after having spent 10 weeks on converting a campervan we wanted to really enjoy our home on wheels and not rushing it.
If you take the coastal route, like we did, the distance will be close to 3000km. You can choose to drive the entire distance or parts of it. This blogpost will be divided into five different road trip sections, so if you have a limited time we recommend to plan on doing some of the road trip parts instead of the entire distance. This will give you the time to really enjoy the places you get to visit, instead of spending all of your time in the car, driving.
Our road trip started in Cairns where we bought and built a campervan
ROAD TRIP SECTION 1 – CAIRNS TO AIRLIE BEACH
via Mission Beach, Magnetic Island, Bowen and Hideaway Bay
Distance: 620 – 820 km
Approx Driving Time: 7,5 – 13 hours
(The shorter distance and time are based on the direct route)
Before you leave Cairns you should have taken some time to explore some nearby waterfalls, Kuranda Scenic Railway, and make sure not to miss the amazing Great Barrier Reef. If you have the time, we can also really recommend you to head up north a bit to visit beautiful Port Douglas and the Daintree Rainforest.
Our first stop after we left Cairns was Mission Beach, where we stayed at one of our all-time-favorite campsites; Bingil Bay, and after that we continued south and did a little detour up to Wallaman´s Falls. For our heavy Ford Transit Campervan the 20km steep hill to reach the falls was a bit of a challenge, but it was definitely worth it.
Next stop for us was Townsville, which only became a platform to get over to Magnetic Island. Taking your car over to Magnetic Island is pretty expensive but you can easily get around this beautiful island by bus, which we did.
When you leave Townsville you will have 280km left to Airlie Beach. But before we arrived there we did a short stopover in Bowen and another short detour to Hideaway Bay, which offered some really beautiful beaches and views.
Arriving to Airlie Beach was really beautiful and this place also became one of our favorite stops along the way. The highlight, and something you definitely shouldn't miss, was our sailing trip to Whitsundays. We joined Prosail on a 3 days and 2 nights trip and it was absolutely incredible.
ROAD TRIP SECTION 2 – AIRLIE BEACH TO HERVEY BAY
via Cape Hillsborough, Yeppoon, Great Keppel Island and 1770
Distance: 880 – 1110km
Time: 10,5 – 20 hours
(The shorter distance and time are based on the direct route)
If you´re a fan of getting close to Kangaroos and Wallabies, the first stop you should make, after leaving Airlie Beach, is definitely Cape Hillsborough. At the beach on the campground you will be able to watch wallabies and kangaroos at sunrise, which absolutely was a highlight for us.
After two mornings spent with our new wildlife friends we continued our road trip and made another detour to the cozy coast town Yeppoon. Followed by a trip over to the car-free paradise Great Keppel Island. If you want to experience something different you have to visit this island, it was pure magic, a small but amazing little getaway.
Lots of people recommended us to go to Agnes Water and the town of 1770, and there surely was a reason for that. Especially the town of 1770 we found very beautiful, with amazing scenery and ocean views. There is also lots of fun water activities to join year round.
The final destination of this road trip section is Hervey Bay, which is most known for being the platform from where you can visit the famous Fraser Island. But Hervey Bay also offers kilometer long walking paths along the coastline. If you are in the area of Hervey Bay you can´t miss the amazing Fraser Island. If you don´t have a high clearance 4wd you could either join a group tour or, like we did, rent a 4wd to get out there and explore yourself, in your own pace. We rented a Land Rover Defender from Fraser Magic 4wd Hire, and can´t recommend it enough. To be able to explore this island on our own, in our own pace, was perfect.
ROAD TRIP SECTION 3 – HERVEY BAY TO BRISBANE
via 

Sunshine Coast and Glass House Mountains
Distance: 300 – 350km
Time: 3,5 -4,5 hours
(The shorter distance and time are based on the direct route)
On your way between Hervey Bay and Brisbane there are a few stops you can make. The first one is Sunshine Coast, which honestly wasn´t our favorite place along the coast. We can however recommend enjoying some of the beautiful costal walks in both Noosa and Coolum Beach as you´re making your way down the scenic coastal roads.
Another pretty cool stop to make, which is pretty much on the way, is a hike to see the Glass House Mountains. The views from Mount Ngungun was absolutely amazing.
You can easily spend a few days in Brisbane, it´s a really beautiful city which we wouldn't have mind to call home for a period. Brisbane River is running like a snake through the entire city and you can either enjoy it by walking along the beautiful river walking paths or by getting aboard the free CityHopper ferries that runs frequently between 6am and midnight every day.
ROAD TRIP SECTION 4 – BRISBANE TO BYRON BAY
via 

Gold Coast and Surfers Paradise
Distance: 165km
Time: 2 hours
Not far from Brisbane you will find The Gold Coast and the famous Surfers Paradise. If you´re a party animal this Surfers Paradise area is probably one of the best stops for a night out at a club. We can also recommend to enjoy the beautiful Gold Coast Beach at both sunrise and sunset, and it will get even more magical if you walk a bit north to get a beautiful beach and skyline view with amazing golden hour colors.
Another not to long drive will take you to the iconic Byron Bay. If you are looking for a bohemian place with a laid-back atmosphere, a beautiful beach and nice food and street musicians, this is the place. We really loved the relaxed and easygoing vibes in this town. It also has a beautiful walk that takes you to a lighthouse located on a hill with a phenomenal sunset view.
ROAD TRIP SECTION 5 – BYRON BAY TO SYDNEY
via Spot X Surf Camp, Newcastle, Central Coast and Sydney´s Northern Beaches
Distance: 770 – 850km
Time: 8,5 – 10 hours
(The shorter distance and time are based on the direct route)
Our first stop after we left Byron Bay was Arrawarra and Spot X Surf Camp. If you want to learn how to surf, or maybe even join the surf academy for a longer period, this surf camp arranged by Mojo Surf is the ultimate place.
As you continue your way south there are a lot of beautiful places to stop at. At this point we were in a bit of a hurry and started to ran out of money, so we missed some of the places we would have wanted to visit. One of the places we however did make a stop at was Port Macquarie, a beautiful little beach town. Some other places we believe are worth stopping at are Seal Rocks and Port Stevens – even though we never made it there.
A short drive from Port Stevens will take you to New Castle. A really beautiful coastal town, with some very cool both natural and man-made pools you shouldn't miss. One of our favorite places was The Bogey Hole. You should also enjoy a sunrise- and/or sunset on the beach at the Lighthouse.
As you drive south from New Castle you will soon find yourself at the beautiful Central Coast, and the places around Lake Macquarie totally blew our minds away. If you´re a fan of adrenaline activities we found the best views over this area to be from a parachute as we did our very first Skydive with Skydive Australia.
We highly recommend doing a detour up to Palm Beach, which is the most northern point of Sydney´s Northern Beaches. Do the Barrenjoey Lighthouse walk and enjoy the views from Gled Hill Lookout and try to find the iconic hanging cliff for a cool photo opportunity. Another favorite, in the Northern Beaches area, was Manly. A beautiful little coastal town, which you also easily can reach with a passenger ferry from Sydney.
At last we reached Sydney, which became the place we called home for a few months as we settled down to save up some more money for our travels. We really fell in love with the city even though our time there was highly affected by the Corona Pandemic.
Posted: November 1st 2020 
VAGABONDS OF SWEDEN
Copyright © 2020. All rights reserved
THANKS FOR READING OUR BLOG ♥
Hi! We are Sofia and Fredrik - and we have been traveling
the world for more than 10 years. We live a travel lifestyle
and create travel content as bloggers, photographers and
digital nomads. Our aim is to inspire you to explore the world
and enjoy the freedom that comes with it.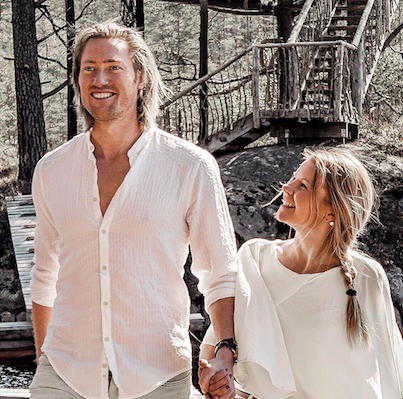 Copyright © 2020 Vagabonds of Sweden. All rights reserved