MISSION BEACH LUXURY ACCOMMODATION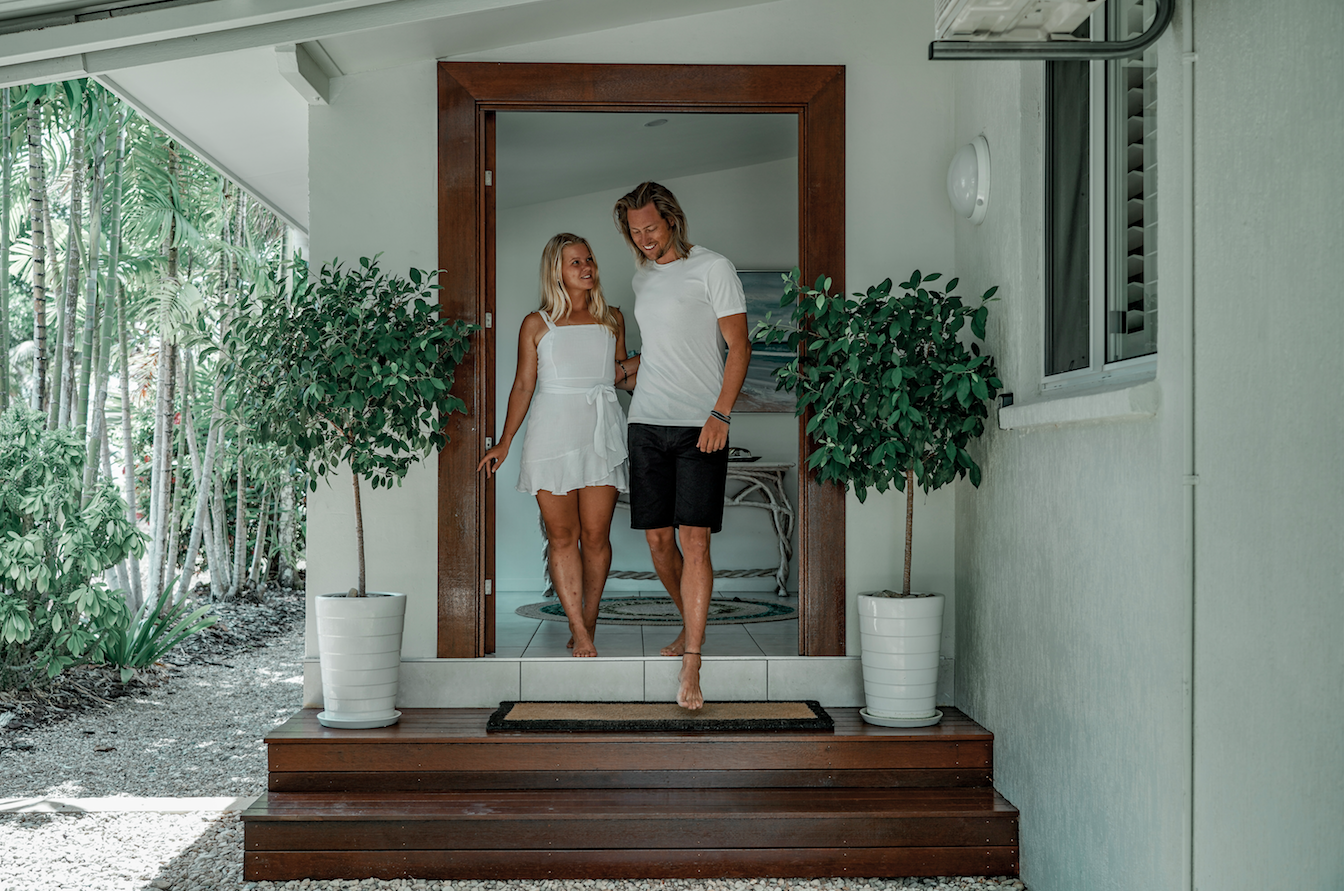 Not your ordinary Airbnb.
Having lived in our van a few weeks and recently worked hard during a workaway stay, we more than ever felt the need of something else for a while and at least a little bit more luxurious. Bingil Bay and Mission Beach was our first stop going South and the perfect spot to unwind and embrace life on the road.
While our current home in the world is our campervan here in Australia – The Sandpit became our home away from home, just for a short while. Even though there is a big contrast in going from a van to a luxury home we love to mix it up like this and really embrace all parts of a rich and fullfilled life. The Sandpit is not your ordinary Airbnb. Far from it. It is a house located in paradise that exceeded our expectations by far. It is not every day that you rent a house in a league of its own but it is well worth every penny and beyond.
The house was so clean and perfectly prepared for us as the next guests and we are convinced this standard is consistently the same for all guests visiting here. When you enter this home you get that perfect dose of feng shui – feeling the energy flow which makes you totally relaxed. Once you get closer to the sliding doors facing the beach and the ocean you are convinced that you are in for a wonderful time and the happiness is bubbling inboard. This feeling actaully didn't go away and everyday we were reminded of how beautiful it is.
Decorated in a "charming beachy-chic style" – the bright colors and open space offers peace and tranquility in this zen like home. You can find everything you might possibly need in this house, and the things you don't find – well you probably don't need em.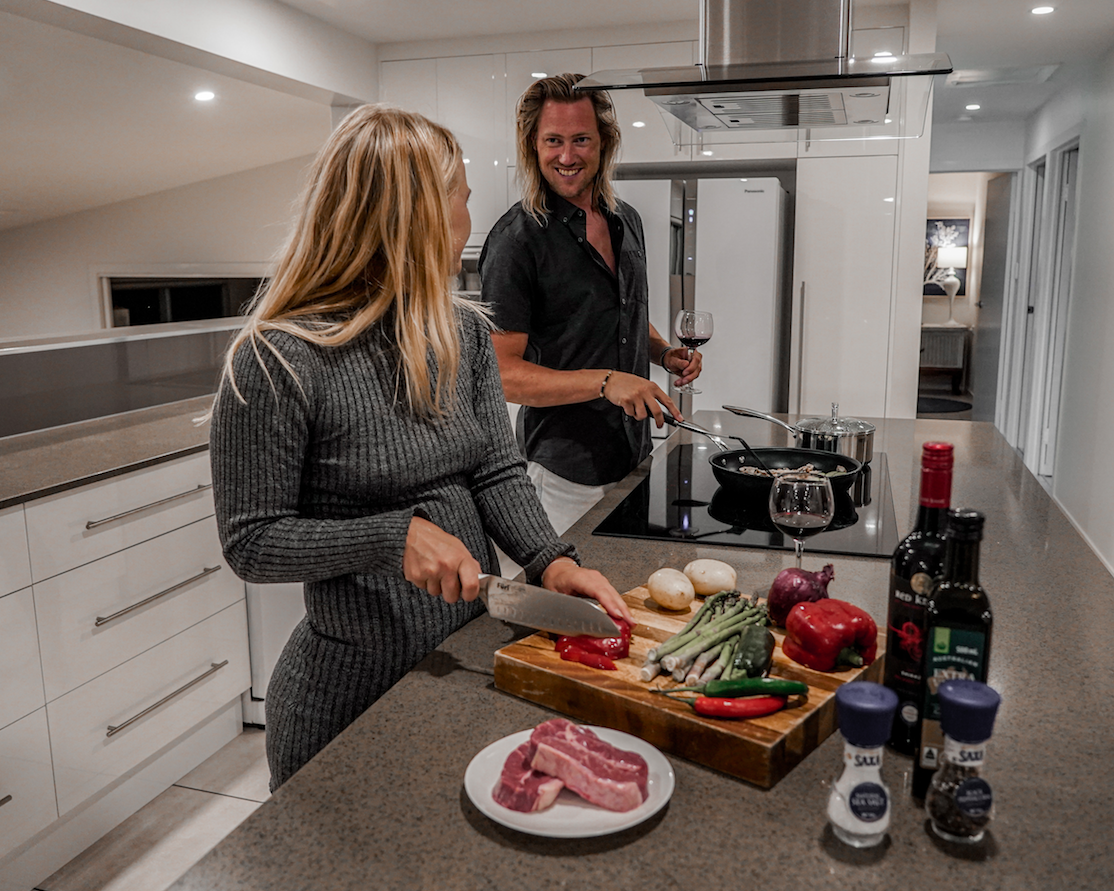 You gotta love this cooking island.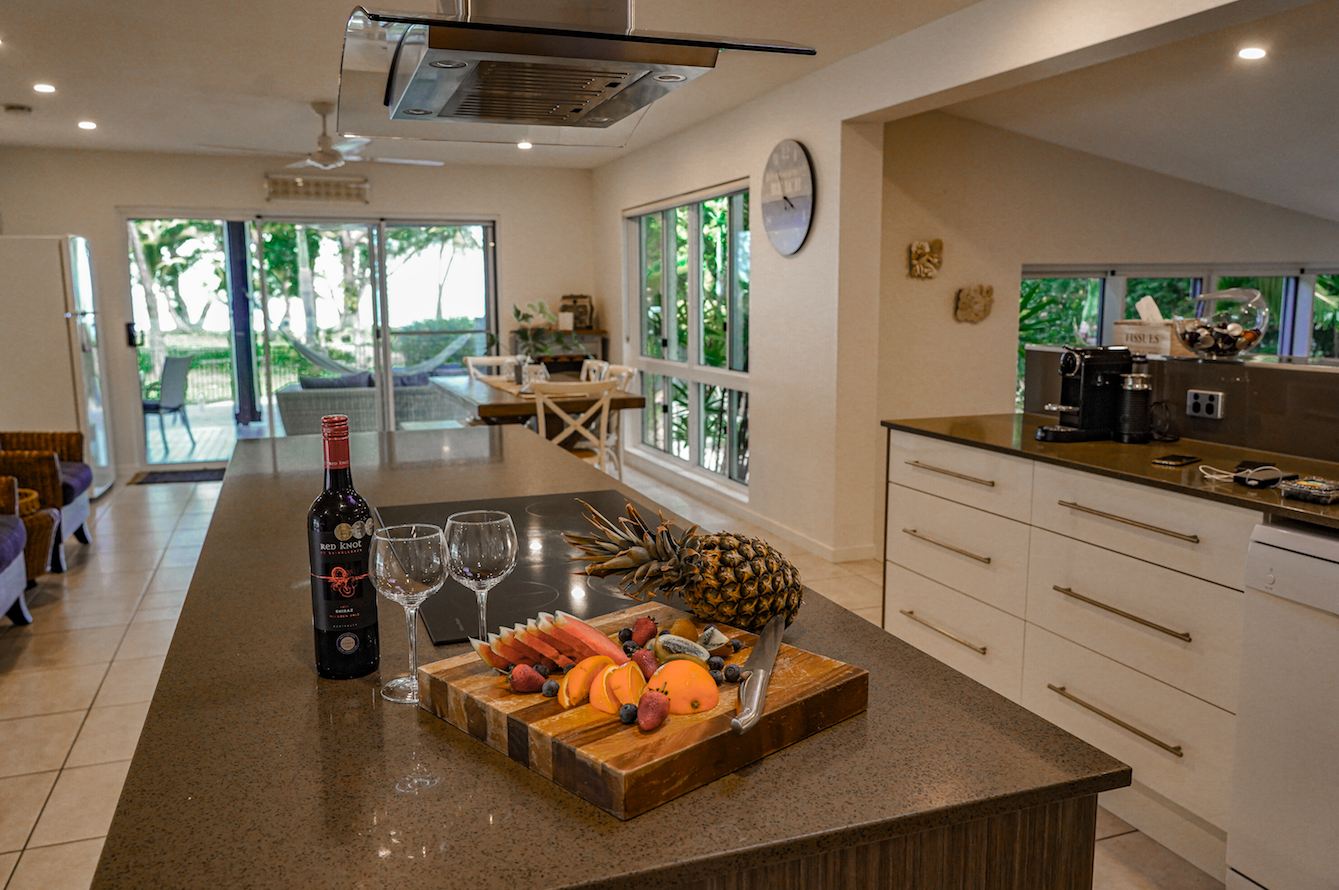 The kitchen with everything you could possibly need.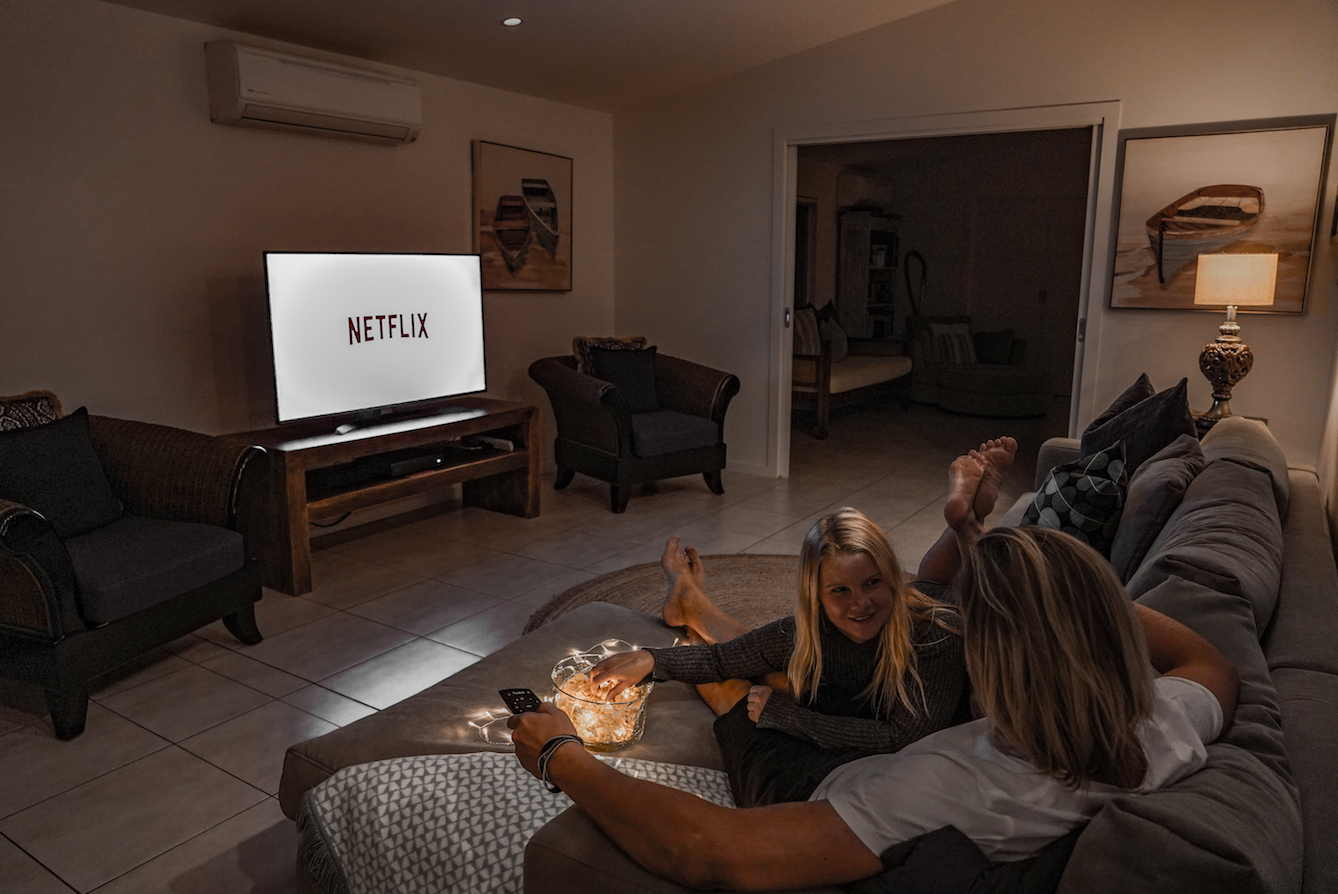 We slept in the master bedroom, having views of the ocean and direct access through sliding doors to the pool area. With a full en-suite you have access to a beautiful decorated bathroom with shower and bathtub.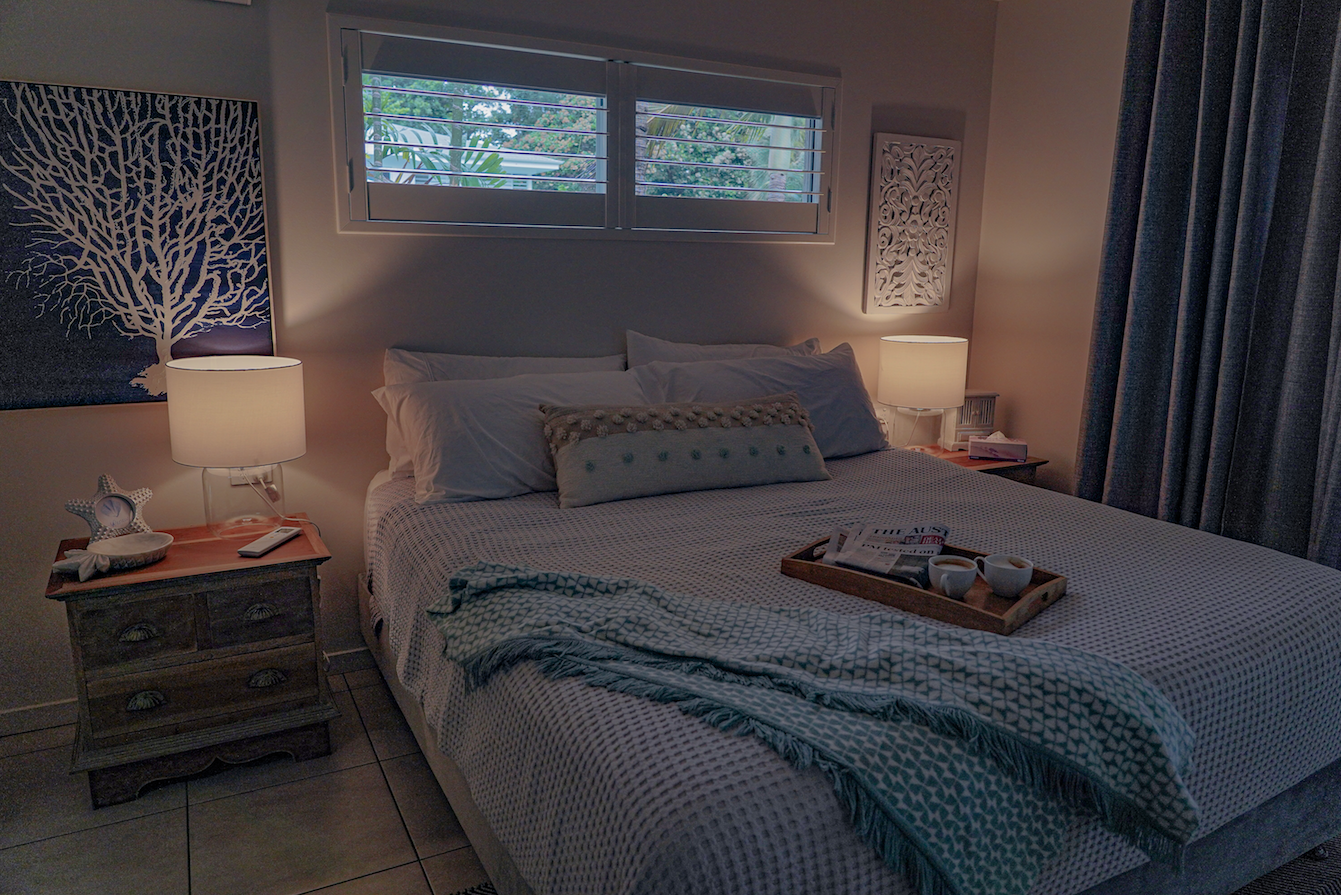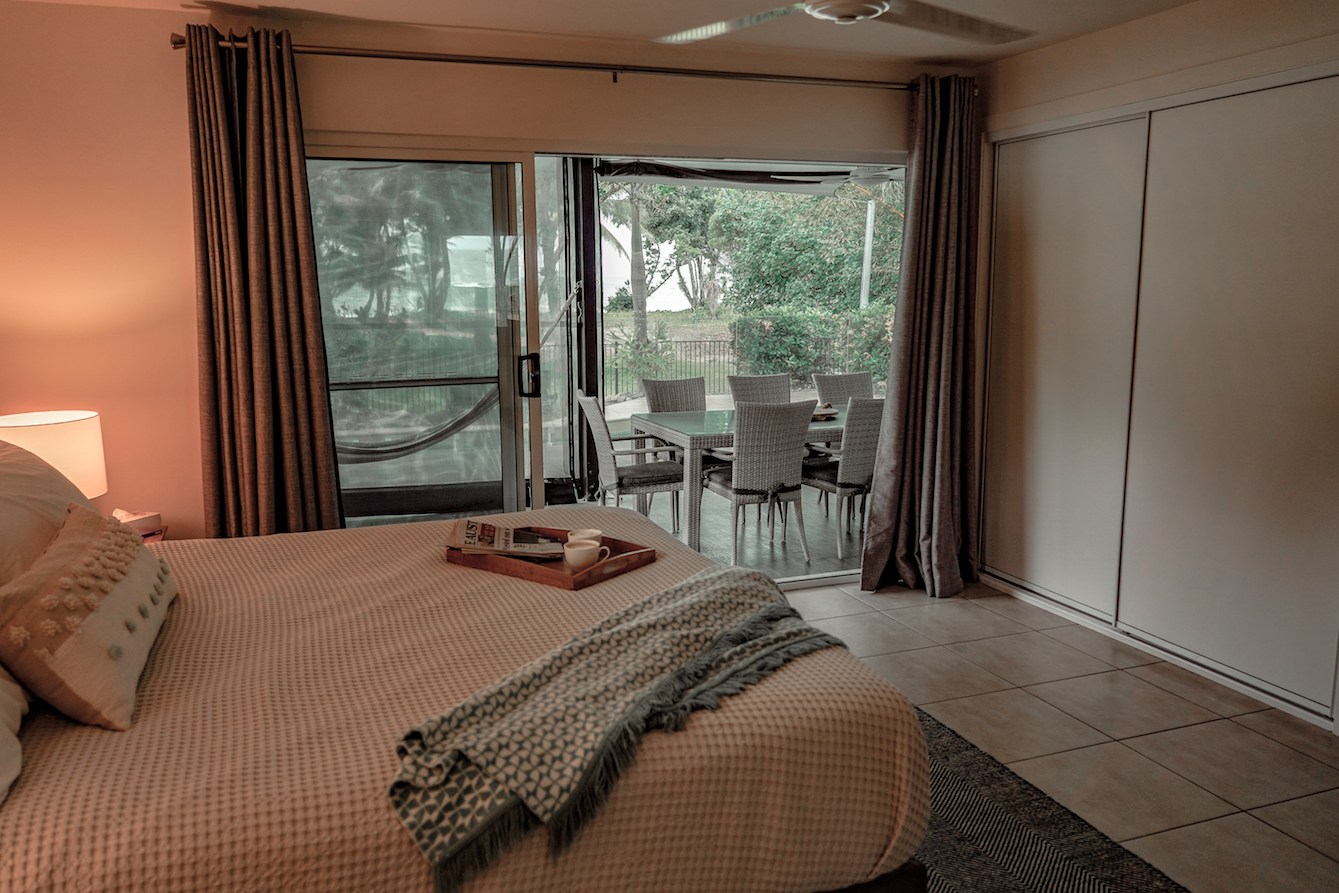 Stepping out of the bedrom onto the porch and into the pool!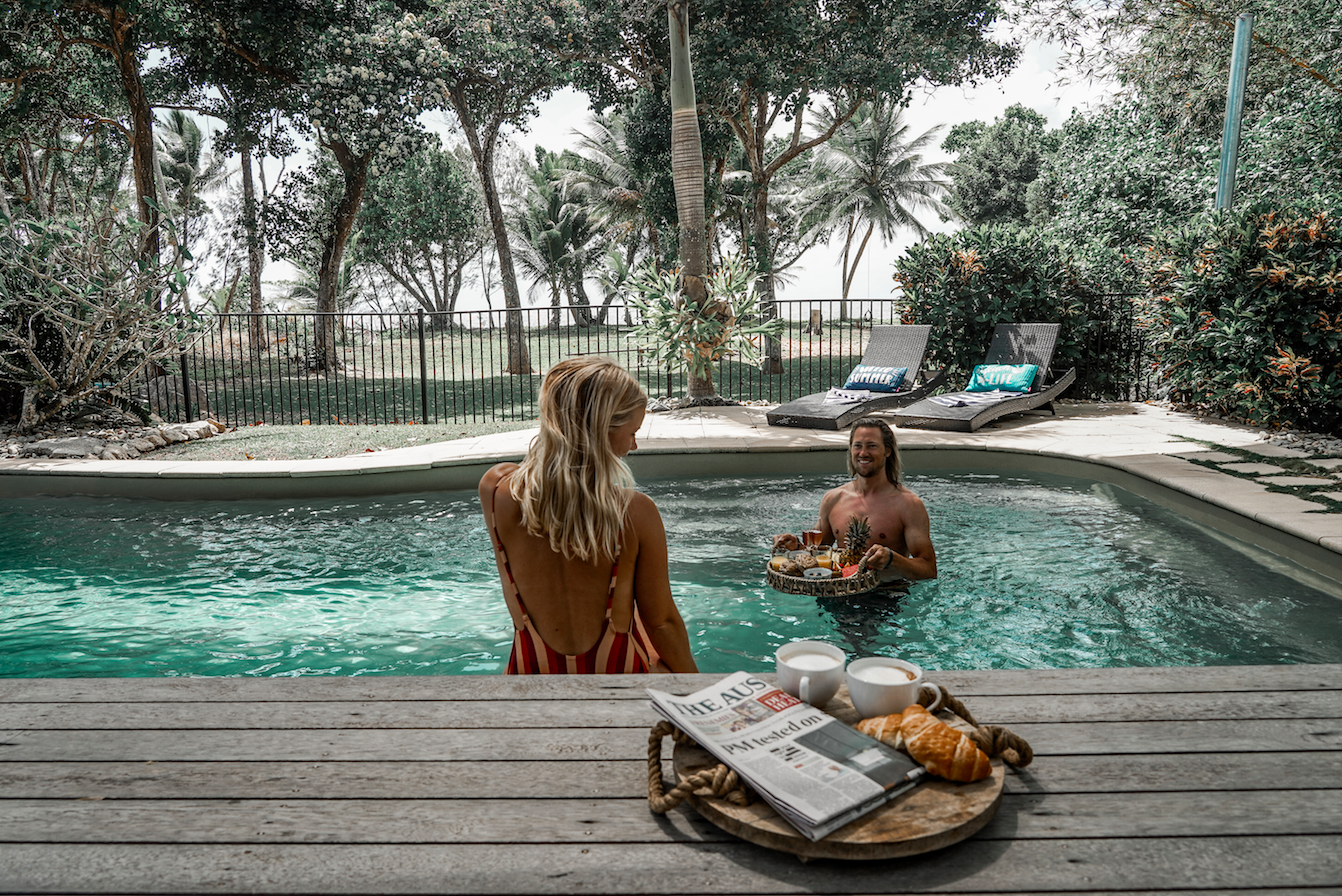 A refreshing breakfast! That little extra luxury in the morning. 
Even though the beach is right outside the backyard porch, sometimes you just want to relax by the pool and here it is easy to do so. Two sunchairs, the perfect sized pool, one unicorn, a refreshing drink and perhaps a thriller book in your hands and your in for a good time  – or why not lie down in one of the hammocks on the porch like we did as often as possible just feeling the fresh ocean breeze.
The garden is located between the house and the beach with lots of open space and you can either wind down on a bench or embrace your inner child by using the tree swing.
How is the water? Just perfect…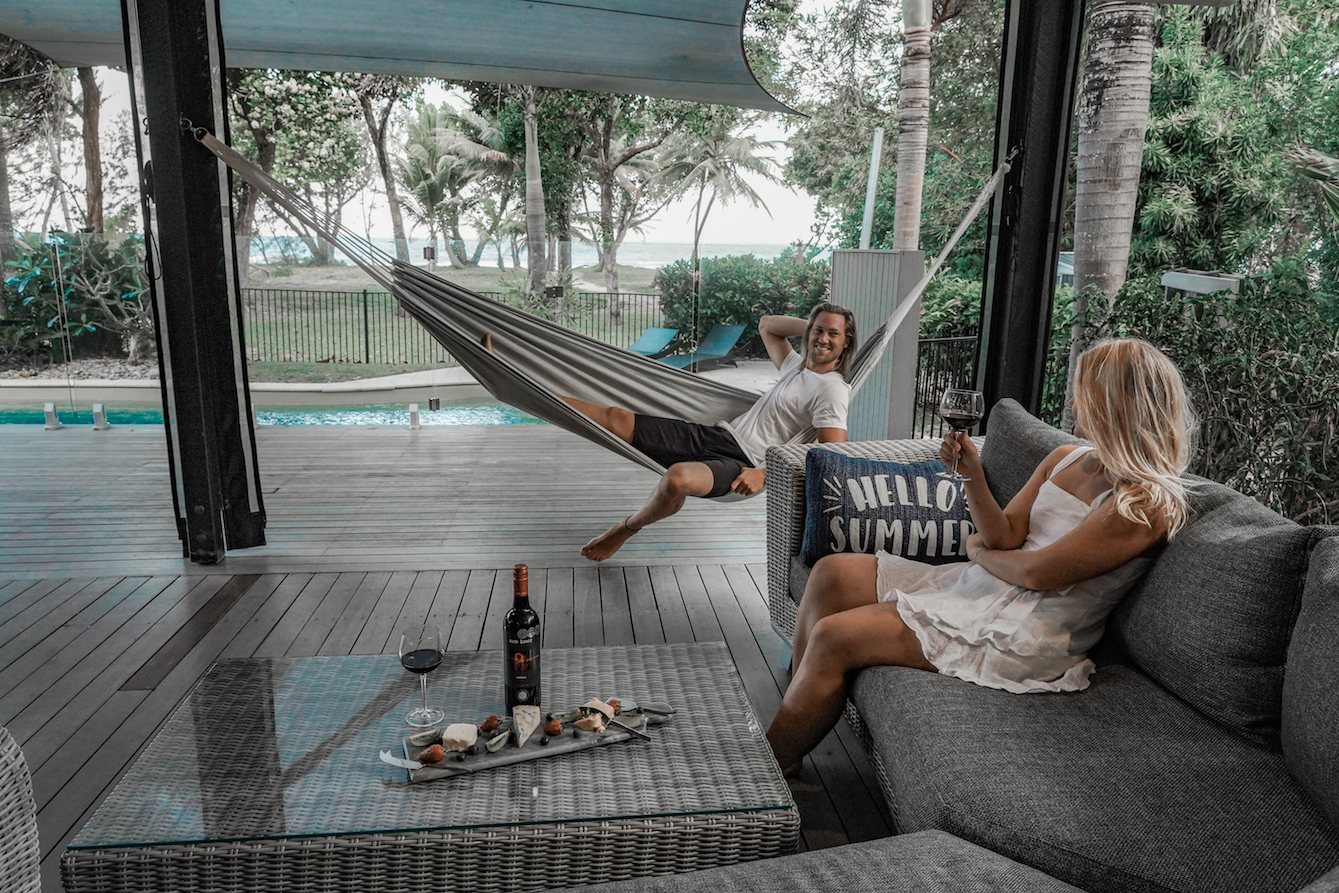 Taleah was an exceptional host who welcomed us into her home with open arms, even though she wasn't there personally to greet us. The information on her Airbnb profile and the follow up before our check-in made it all so smooth and easy, more or less like checking into a hotel.  
The Sandpit is located literally right on the beach in Mission Beach. From the house itself you have about 30 metres of walk in your own garden on a sandy path before you end up on the golden sand beach overlooking the beautiful turqoise ocean with views also of Dunk Island.
It is located not far from a Woolworths store and gas station. There are also restaurants and cafes in the area.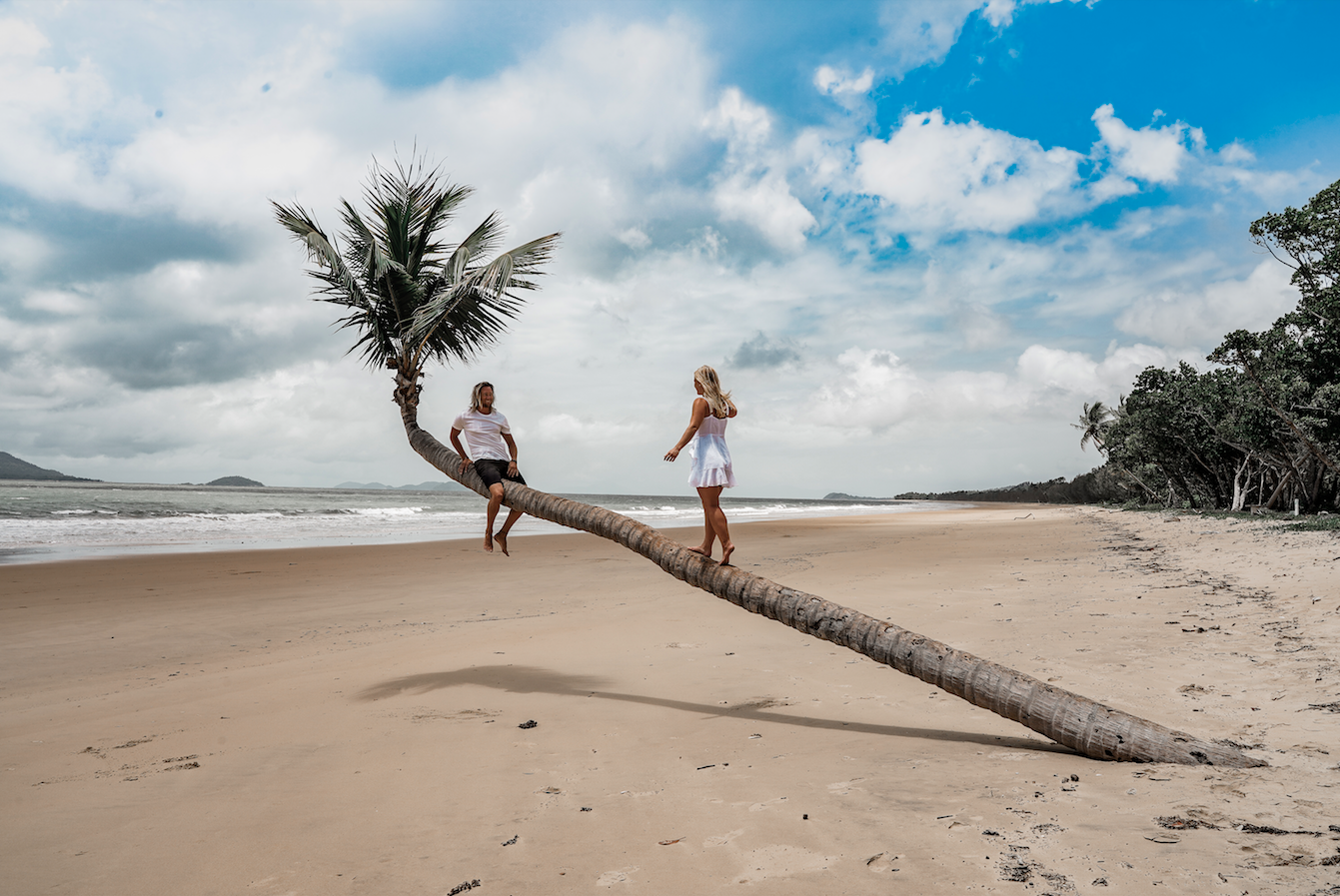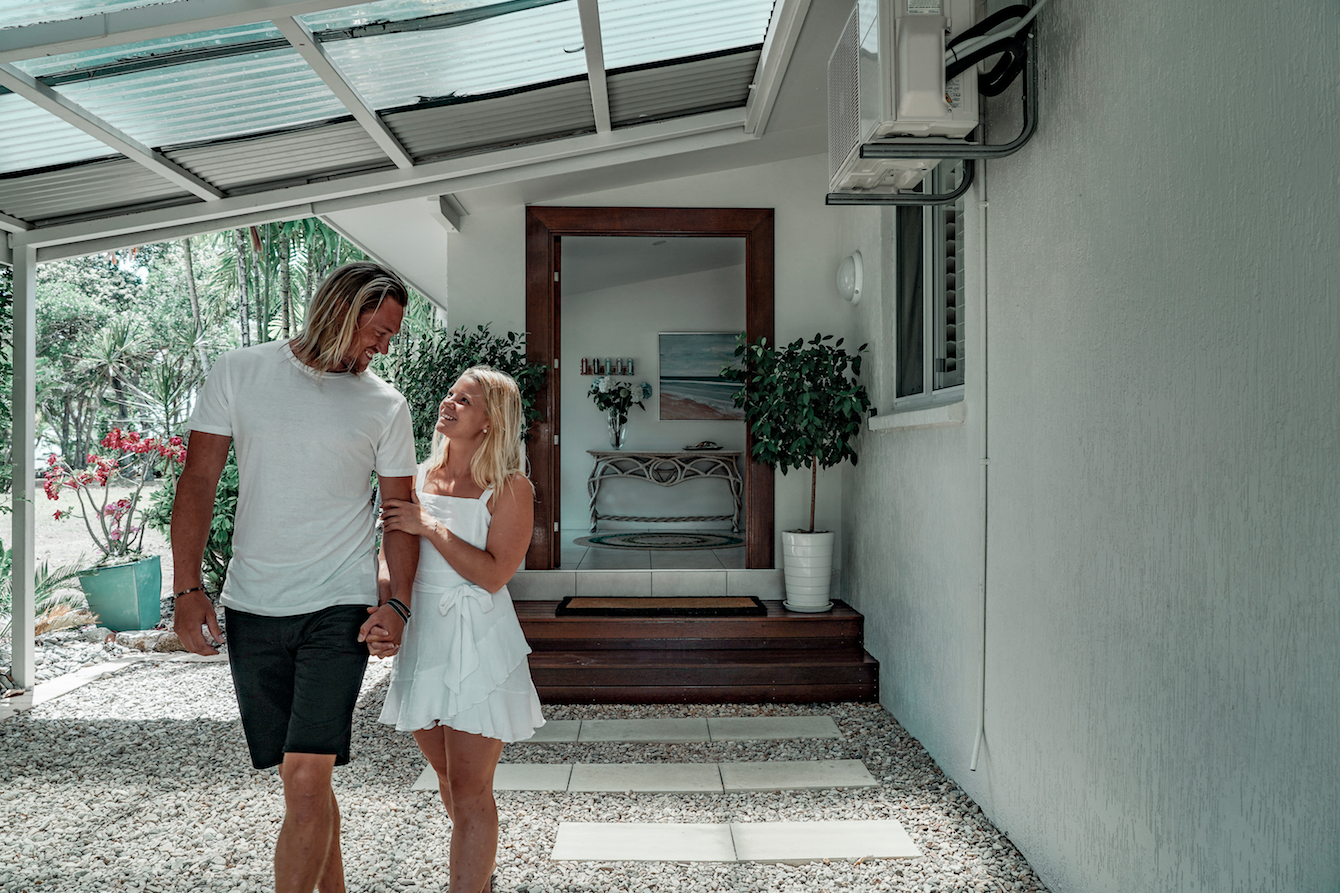 Book your stay today at this beautiful absolute beachfront luxury holiday home and you will feel more relaxed than ever before. You can either click the book your stay button below or click through to Taleahs Airbnb profile here. 
THANKS FOR READING OUR BLOG ♥
Hi! We are Sofia and Fredrik - and we have been traveling
the world for more than 10 years. We live a travel lifestyle
and create travel content as bloggers, photographers and
digital nomads. Our aim is to inspire you to explore the world
and enjoy the freedom that comes with it.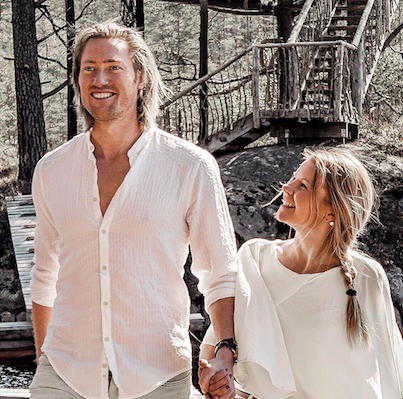 Copyright © 2019 Vagabonds of Sweden. All rights reserved