ULTIMATE SAILING ADVENTURE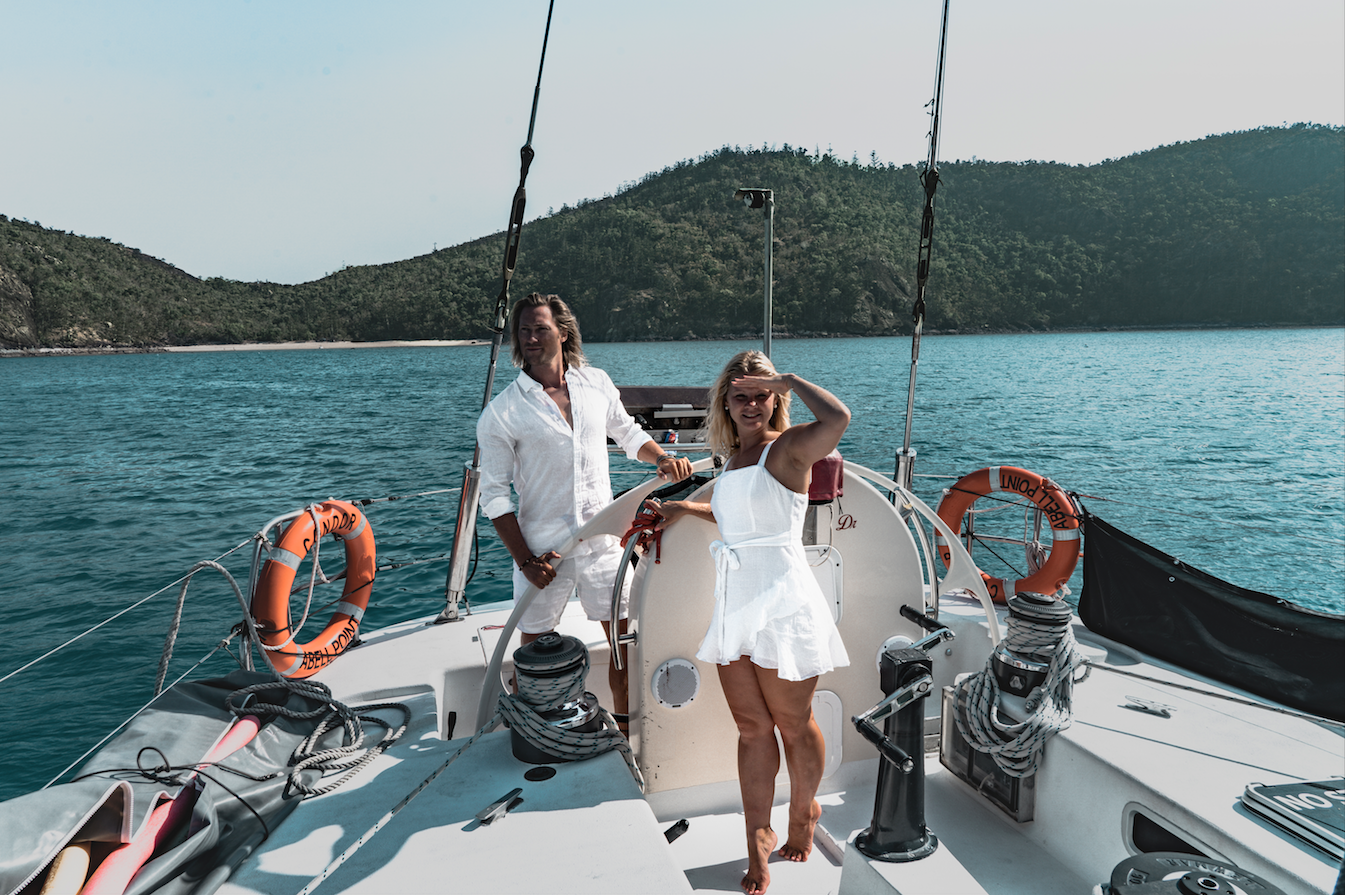 We knew we couldn't visit Airlie Beach and not take the chance to experience it all from its best side sailing around the beautiful Whitsunday islands. For us it is hard to think about sailing without remembering one of the most inspiring travel quotes of all time; Mark Twains "explore, dream, discover" – which sort of embrace and embodies the imagination of a child mixed with the strive for dreams and adventure as an adult. No doubt, there is something special about sailing – in a way it charges you with energy and positivity and it feels like something magical is touching your soul the way only love or happiness can.
Somehow, you can actually sit there on the bow and look out over the horizon, watching a sunset or just how the waves break while feeling the fresh breeze of open ocean air in the same way as one can sit and stare into an open fire – something man has done since the beginning of time, reaping the same rewards of peacefulness and tranquility. Prosail Whitsundays and their maxi yacht Condor gave us that right dose of adventure and serenity at sea from the moment we set foot on its bright white exterior and finally caught the trade winds in our sails – to the moment when we stepped off again, with memories that will last a lifetime.
Condor, a.k.a. Condor KB-80 back in the days, the most famous maxi racing yacht in history that has won every major ocean racing event twice – is now retired and enjoy its pension in the lovely Airlie Beach, taking it slow and cruising the turquoise waters of Whitsundays under it's captain's guiding hand. In short, when sailing with Prosail and especially Condor – you'll set foot on a legend, and sail into paradise where it seems fairytales do become real.
Step aboard mates! Mike the Captain welcomes everyone onboard Condor.
Condor is massive, 27 metres long with plenty of deck space for those relaxed moments on deck while sunbathing, eating, enjoying your cold beer or just letting your thoughts wander. If that is not enough you have all the shared space below whenever you feel like it.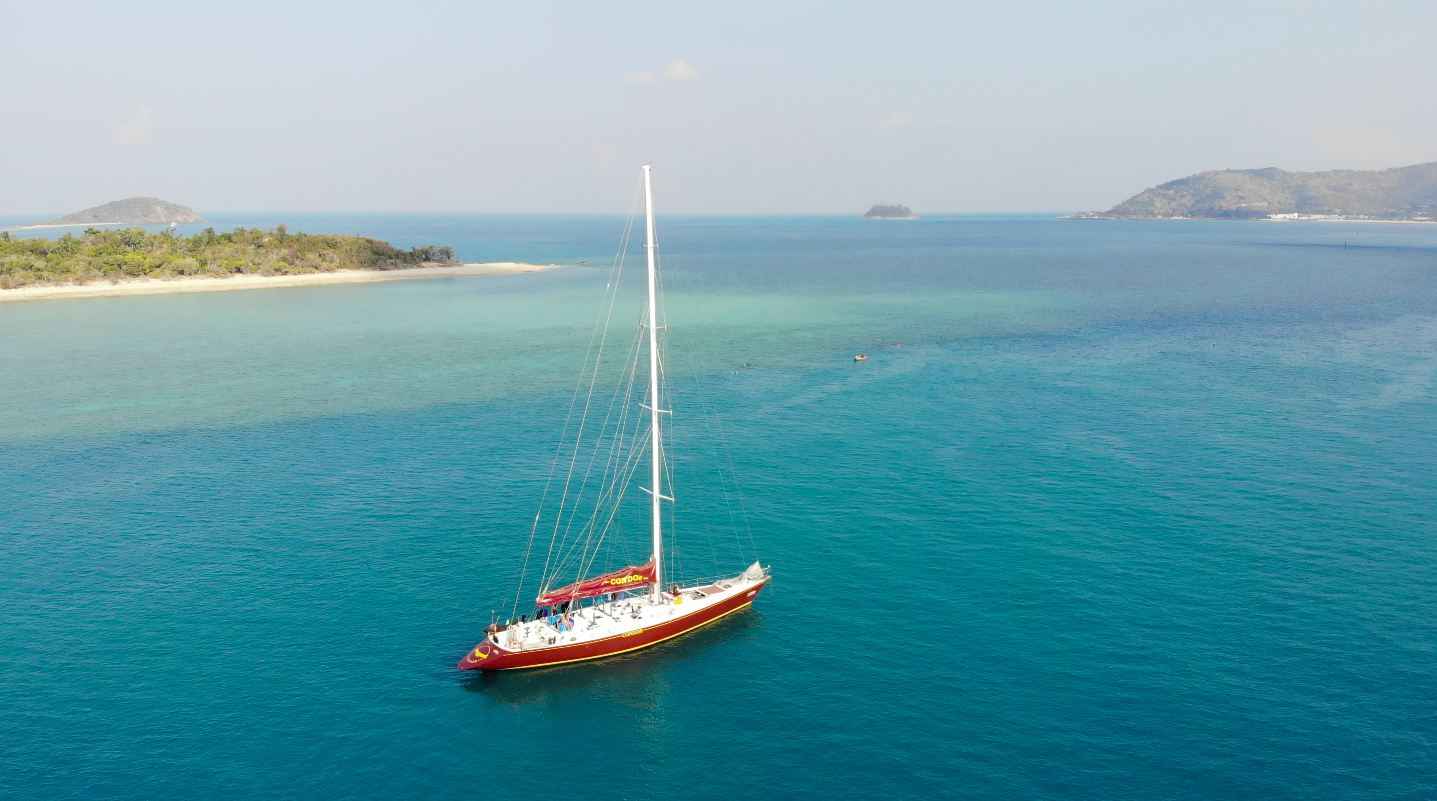 Condor offers a 2 days 2 nights sailing Whitsundays adventure reaching as far as the northern end where you find the best reefs around Hayman Island, Langford Reef and Mantaray Bay. This gives you plenty of time on the boat and the chance to get to know both the crew and your fellow travelers.
If you need a little break from time spent on the yacht itself, Condor offers snorkeling for anyone in need of taking a dip in the blue and enjoy the underwater world. There is also the daytrip to Whitehaven beach – one of the worlds most beautiful beaches which consists of 98% pure white silica sand. Nothing less than spectacular when first encountered. There is also the bushwalking to Hill Inlet Lookout where you get a birds eye view of Whitehaven beach.
Sunbathing on deck while feeling the fresh ocean breeze is given when sailing Whitsundays. Not a bad way to spend your day.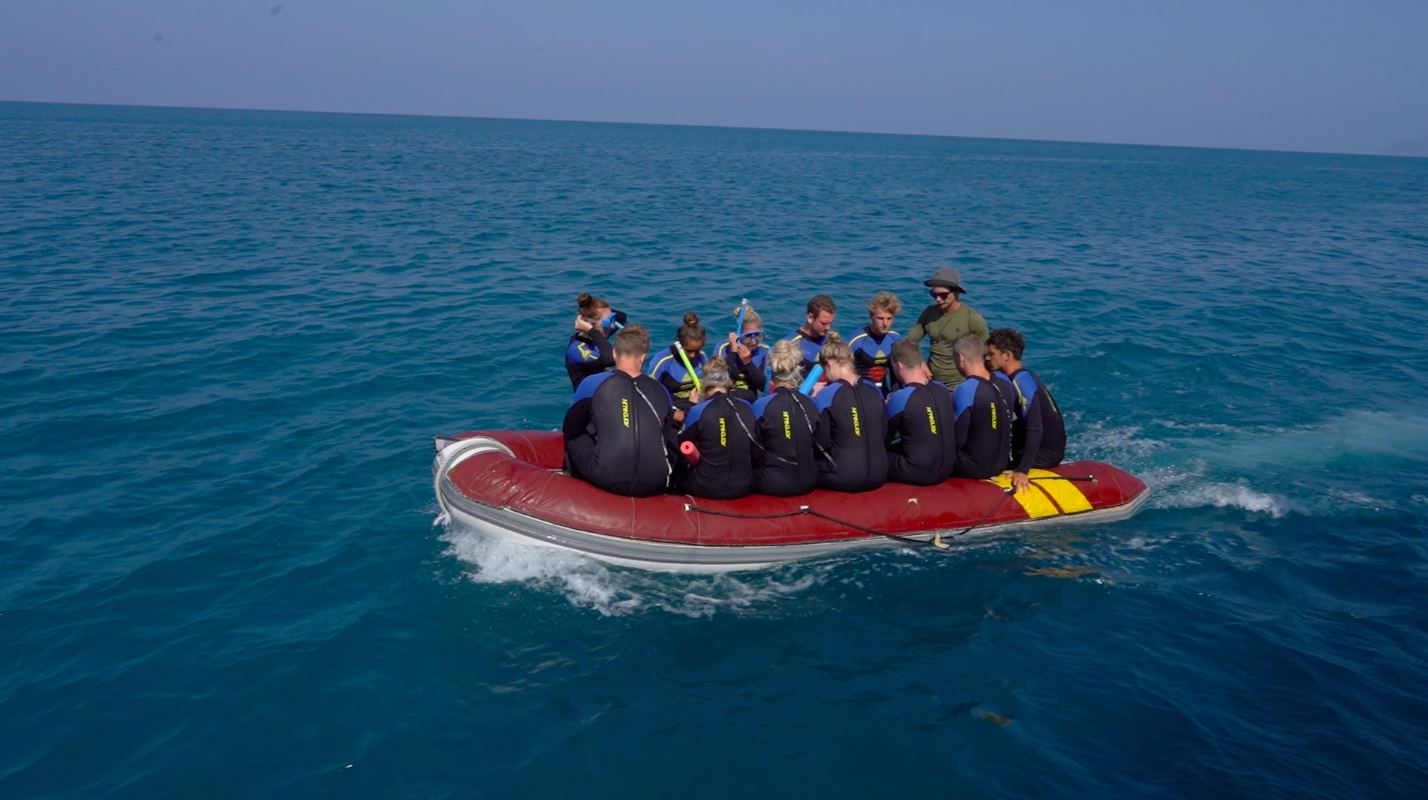 Time to explore the underwater world. Joey lead the way.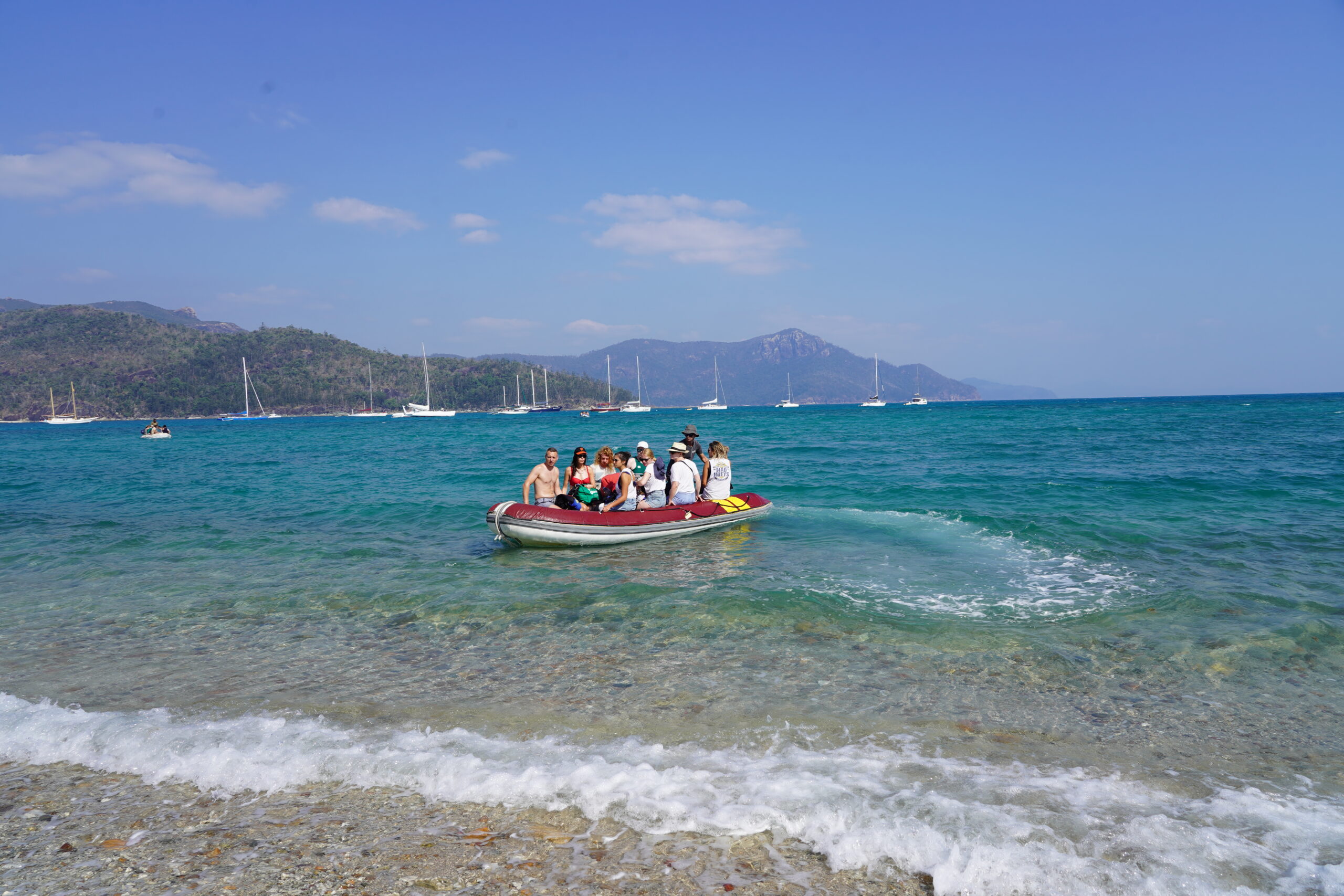 Daytrip to Whitehaven Beach and Hill Inlet Lookout.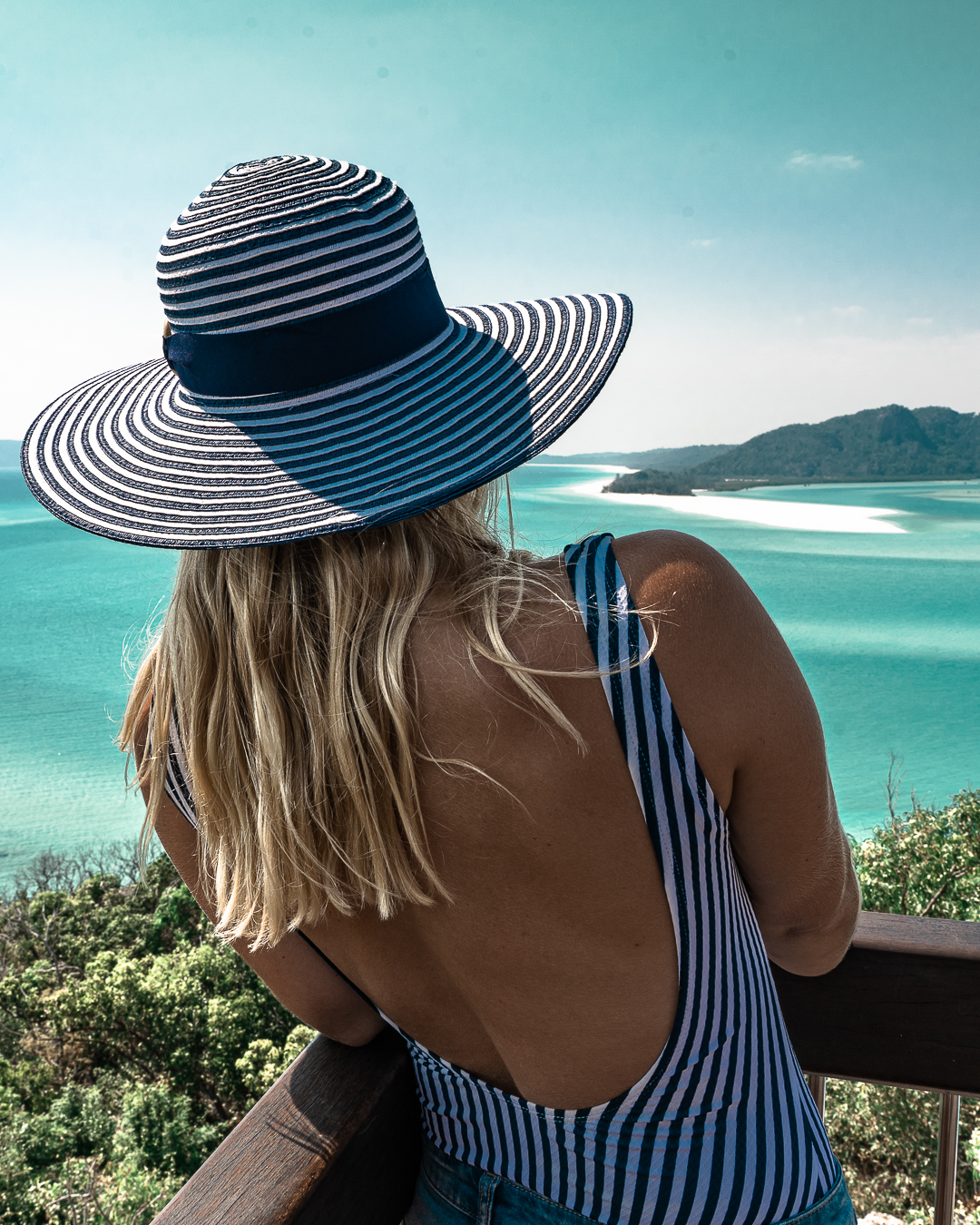 The views are stunning from Hill Inlet Lookout.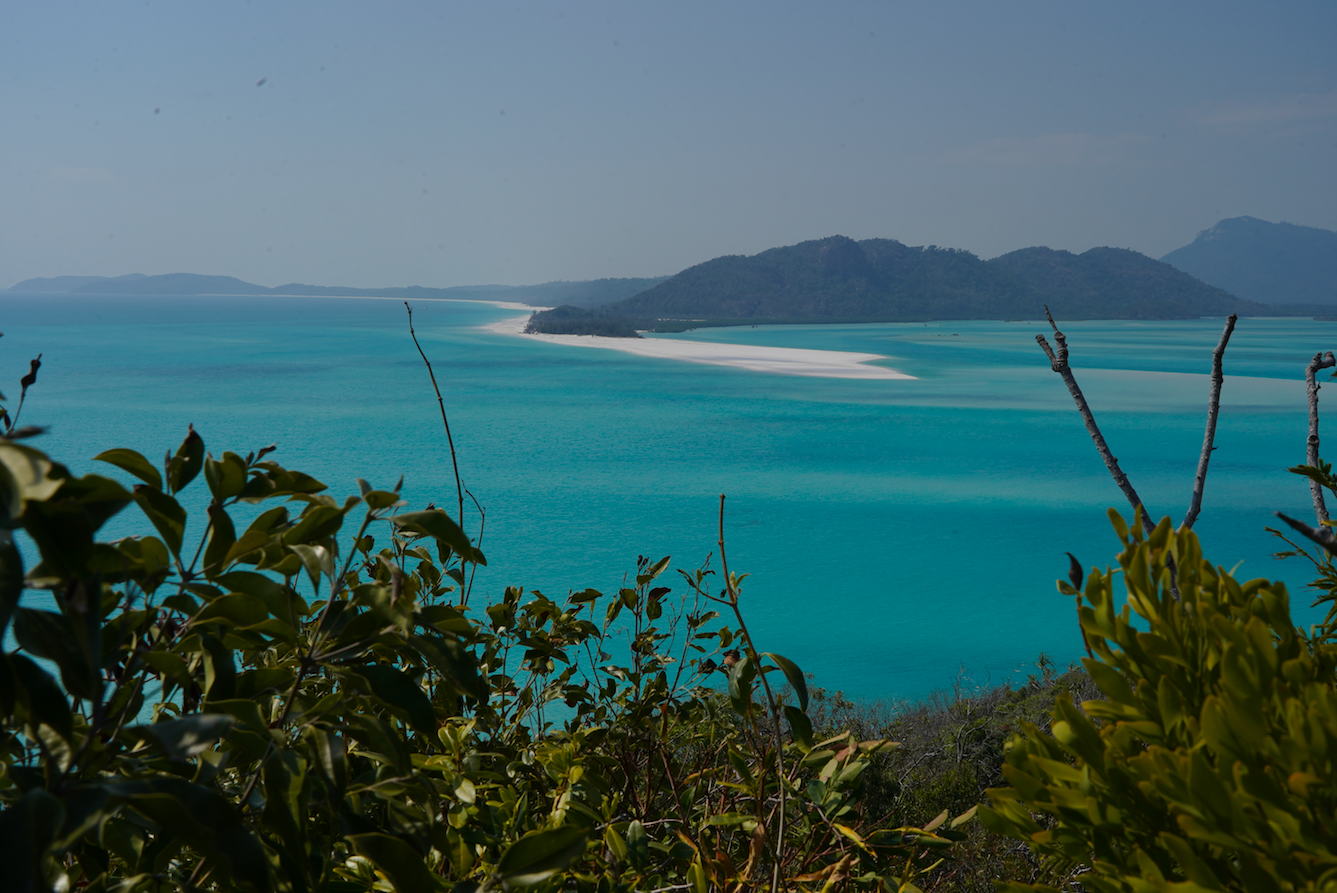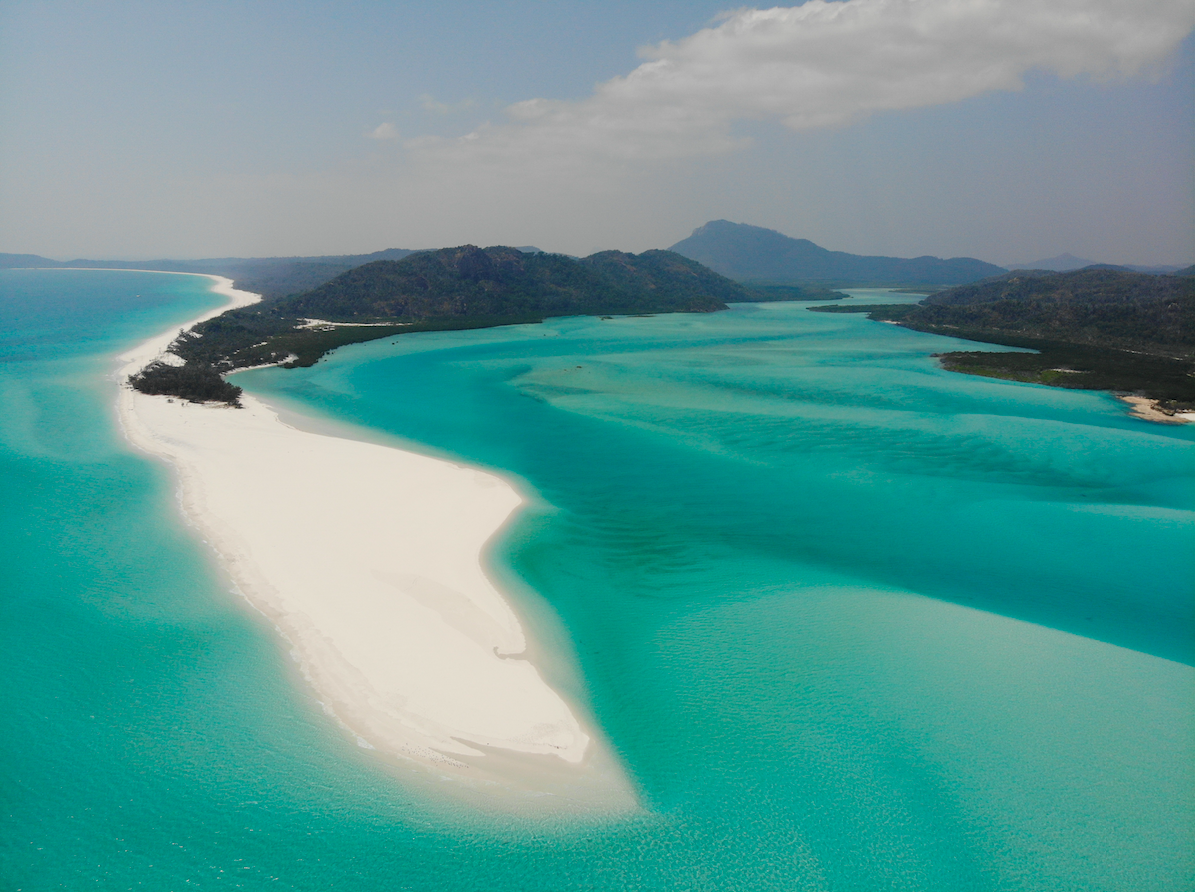 Whitehaven beach, one of the world's most beautiful beaches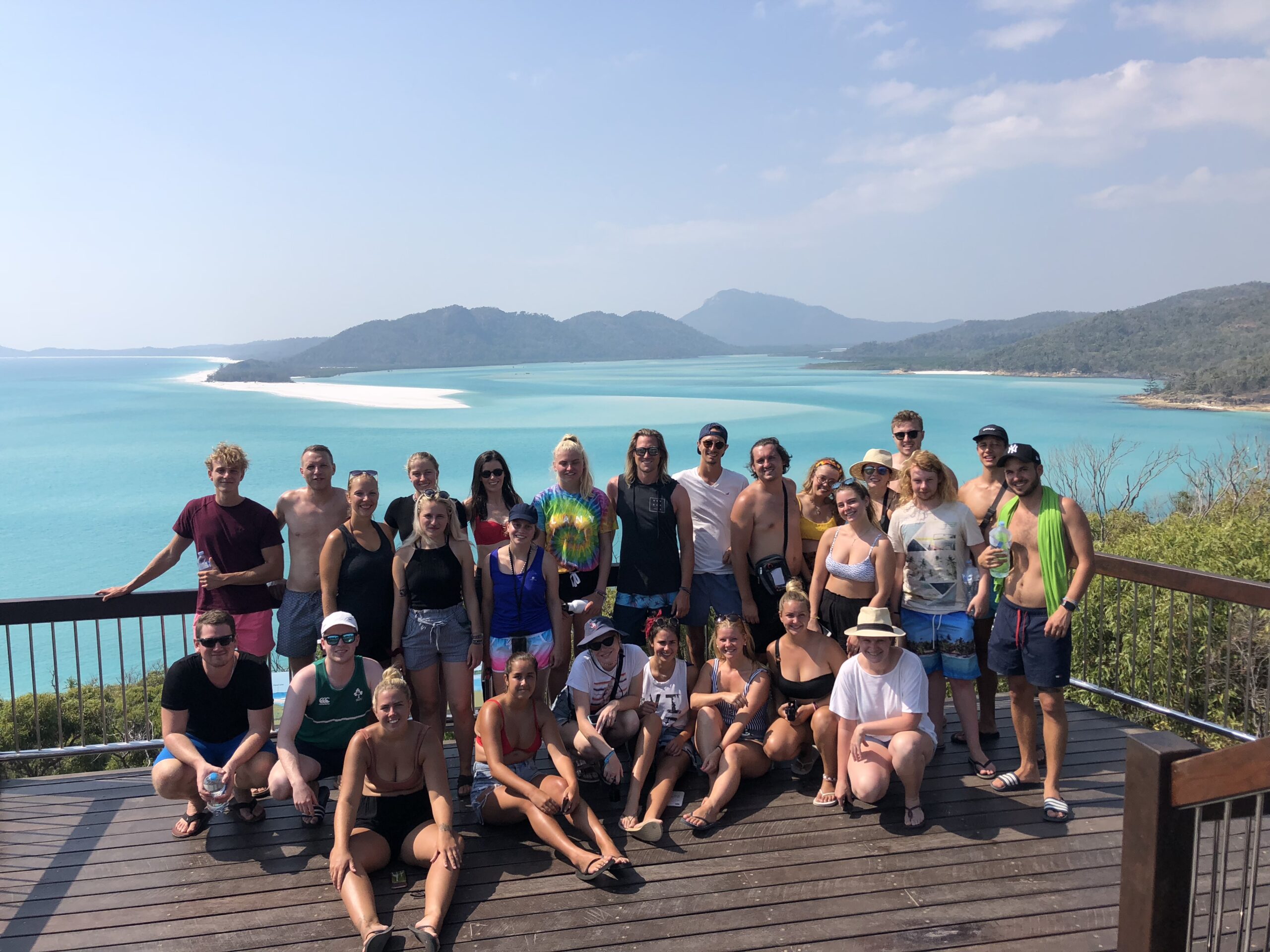 Another epic group touched by the spirit of Condor. 
Relaxed vibes on deck while enjoying the sunset. 
Something we really loved with being onboard Condor was that you could help hoist the sails or take the wheels for just a minute or two. It makes you feel involved and while so doing you find yourself sort of stretching involuntarily and straightening your back in a proud manner – while at the same time almost pointing to the distant horizon as an inboard voice say; Aye Aye Captain – to the worlds end!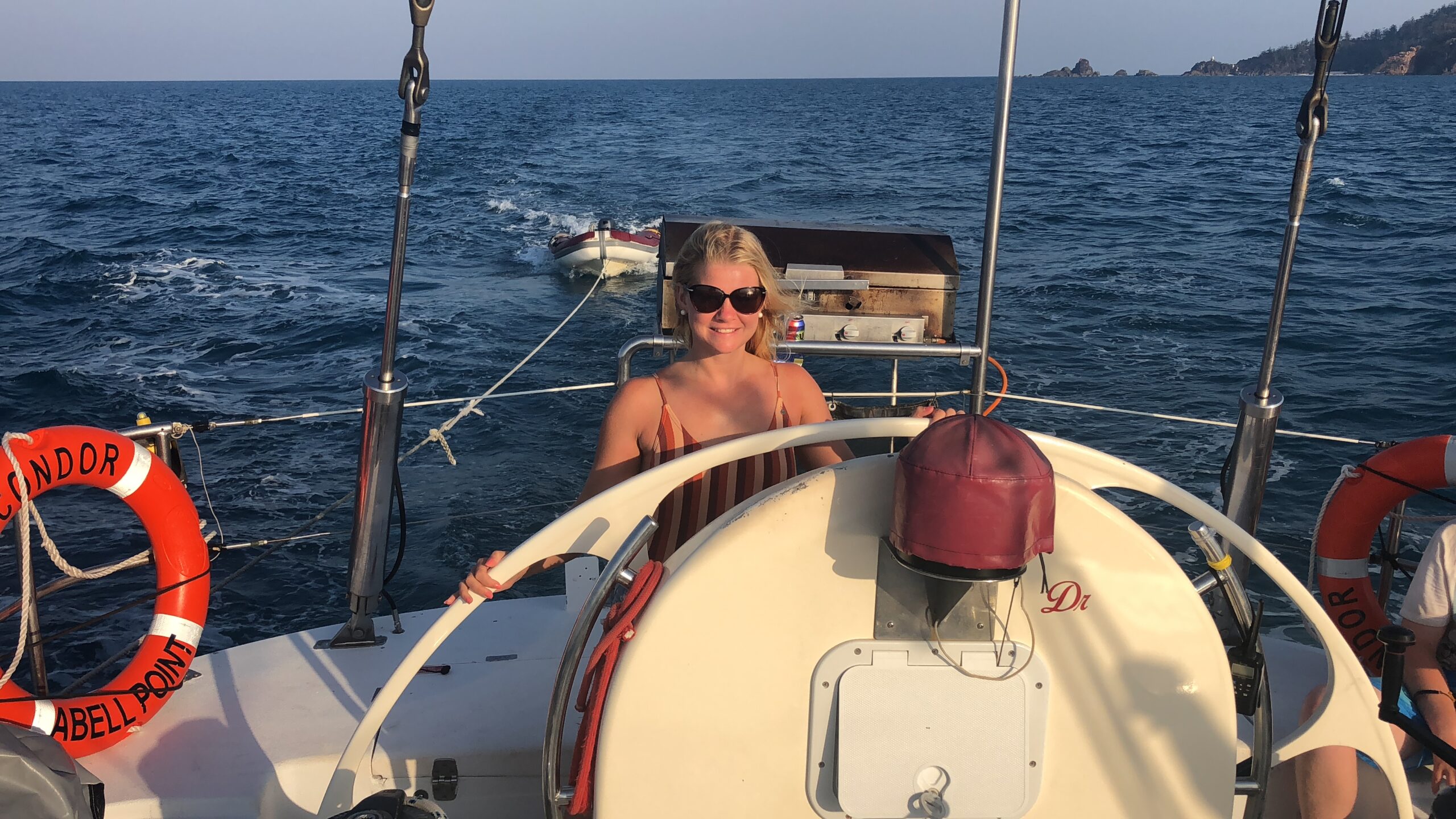 Flawless and exceptional service is what you get from the wonderful crew aboard Condor. We had the pleasure of being entertained and instructed by the lovely staff of Mike, Joey and Tash – a legendary trio that went the extra mile to make everyone feel right at home. We can't speak highly enough of them and can only say thanks for providing everyone with such a high level of service – something that is not always so easy.
Worth mentioning is definitely the food, which was outstanding considering its beeing served onboard a boat in the middle of the ocean – offering eveything from hamburgers, tacos and roast chicken with mashed potatoes to snacks such as nachos, cheese platter and fruit platter. A strong thumbs up on that. You definitely will not go hungry for long and what you are served sure hits the spot.
The Prosail office where you check-in is located on 350 Shute Harbour Road, Airlie Beach – in the same buidling as Red Cat Adventures. It is located on the main road, so you will definitely not miss it.
Condor itself is located in the Coral Sea Marina, close to Coral Sea Marina Resort. Here you can park your car for $10 per night and this is also where you meet up on the day you are about to go sailing.
When visiting Airlie Beach, sailing Whitsundays with Prosail is exactly the adventure you don't want to miss. There are plenty of places to sail in the world but not so many places where you get to sail in paradise and enjoy the beauty of the Great Barrier Reef while at the same time visit on the most beautiful beaches in the world. That's a combo out of the ordinary. 
For more information on Prosail Whitsundays you can easily find whatever you are looking for on their website or why not just give them a follow on social media and get inspired enough to feel the need to throw off the bowlines, and sail away from the safe harbor – even if only for a time.  
THANKS FOR READING OUR BLOG ♥
Hi! We are Sofia and Fredrik - and we have been traveling
the world for more than 10 years. We live a travel lifestyle
and create travel content as bloggers, photographers and
digital nomads. Our aim is to inspire you to explore the world
and enjoy the freedom that comes with it.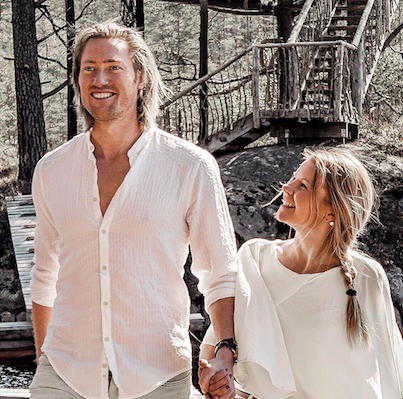 Copyright © 2019 Vagabonds of Sweden. All rights reserved