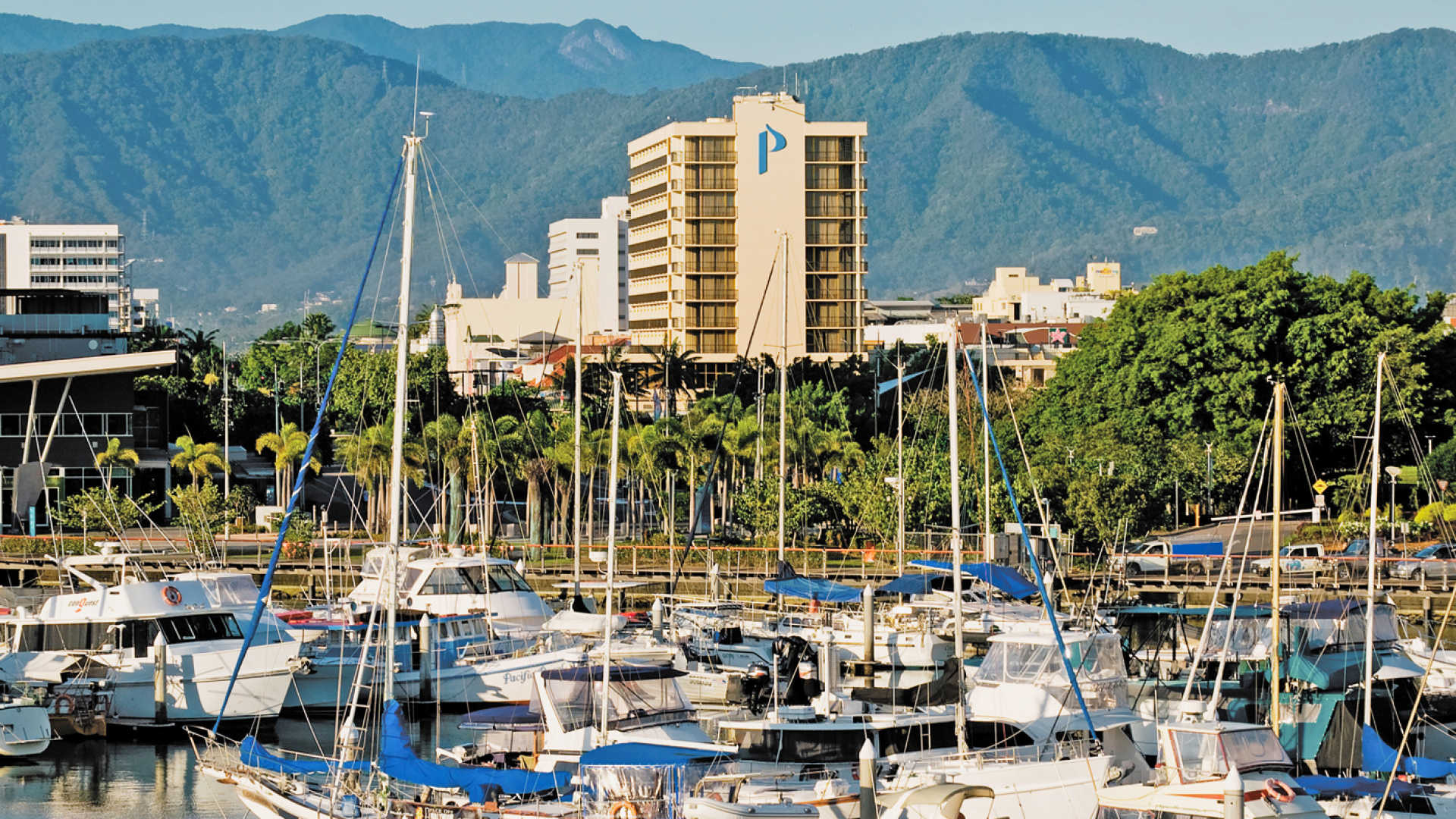 Our first hotel stay in Australia turned out to be in Cairns and more specific the Pacific Hotel right in the city centre located only 2-3 minutes away from the beautiful lagoon and esplanade. After a few nights at a hostel we felt the need for a comfortable hotel night. We booked our stay at the Pacific Hotel also to celebrate Fredriks 31st birthday and we were definitely not disappointed. A luxury getaway was exactly what we needed.
Upon entering the lobby of Pacific Hotel we were greeted by a very kind and serviceminded receptionist with that little extra touch that made us feel more than welcome. Little touches like that is so appreciated and it makes you happy.
We stayed in one of the new Tropical Luxe Rooms, which was absolutely perfect. The tropical luxe rooms is designed with that luxurious touch in mind. In the room you will find a tropical-themed décor, lush ensuite and a King-sized bed for those cozy nights. We were also happy to find out that there was a complimentary bottle of chilled sparkling wine in the fridge waiting for us upon arrival. This was just one of many small extras that definetely made our visit at the Pacific Hotel.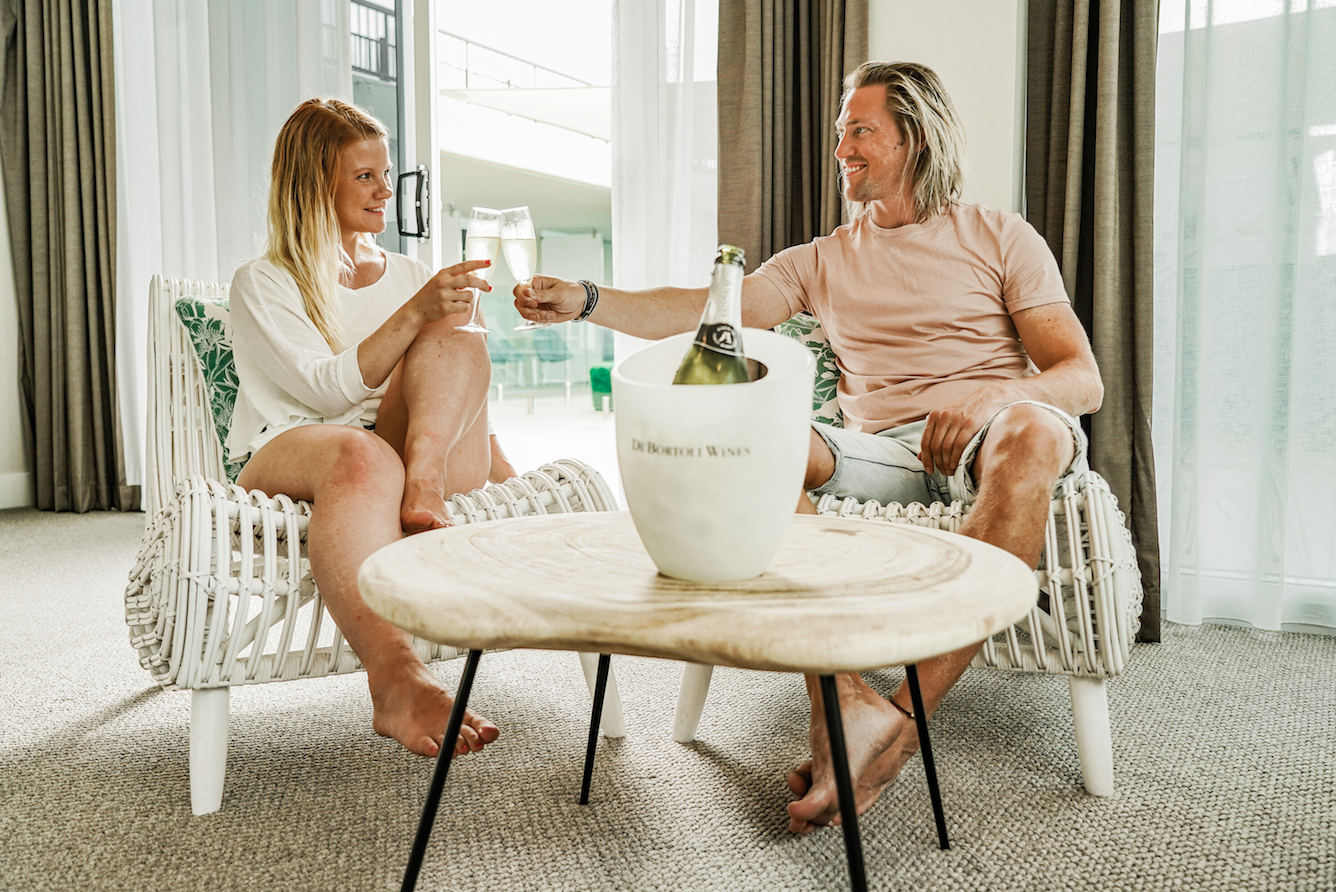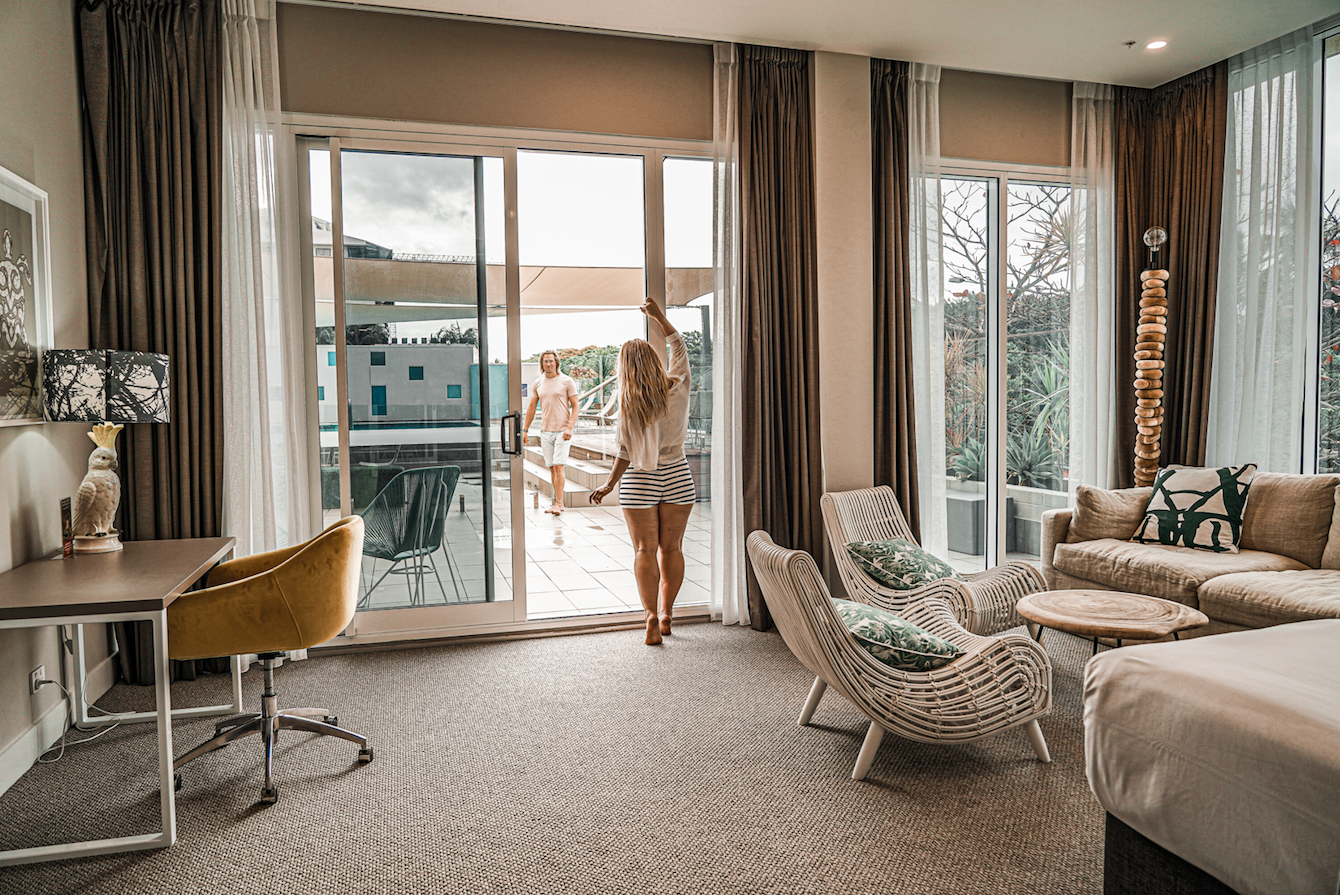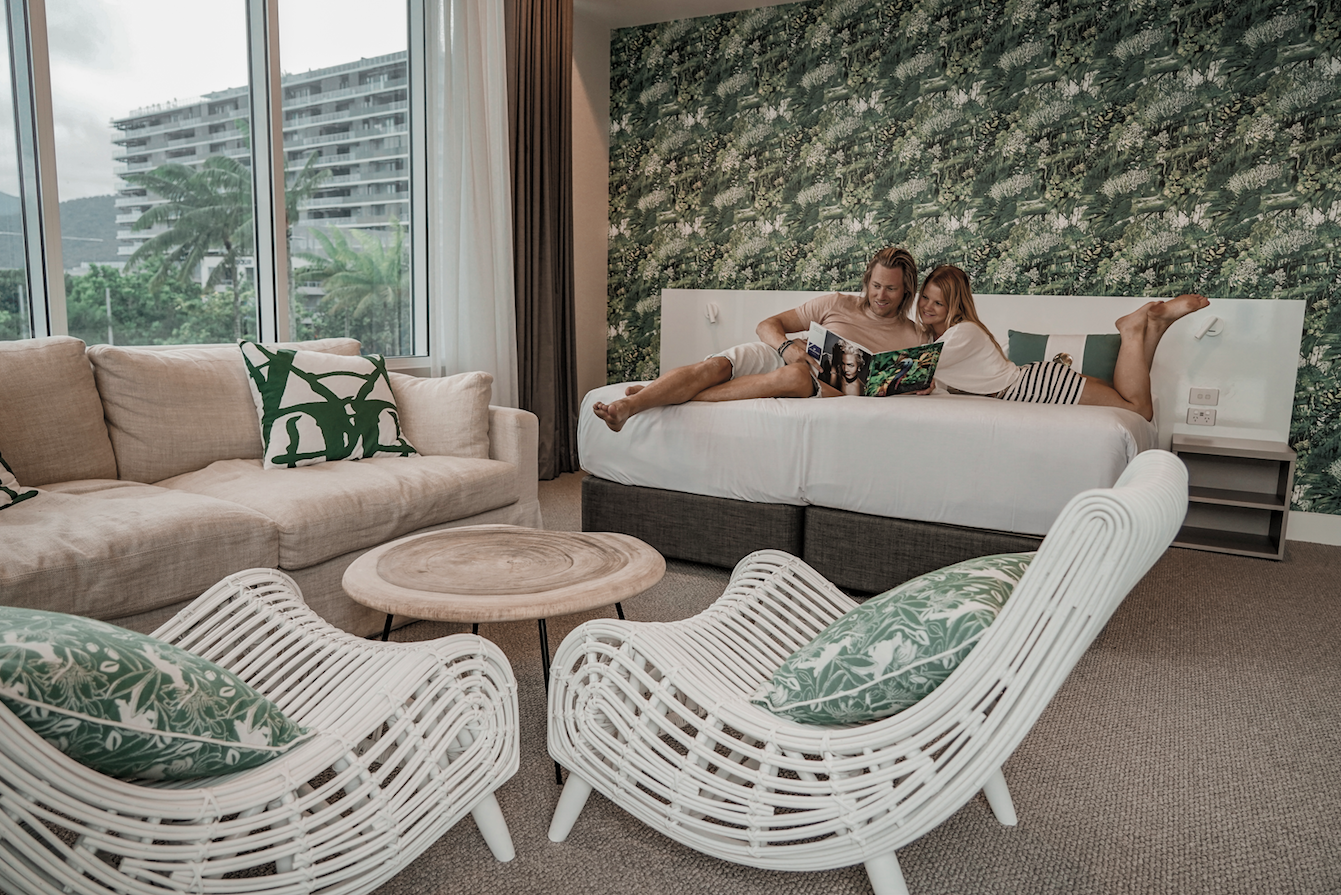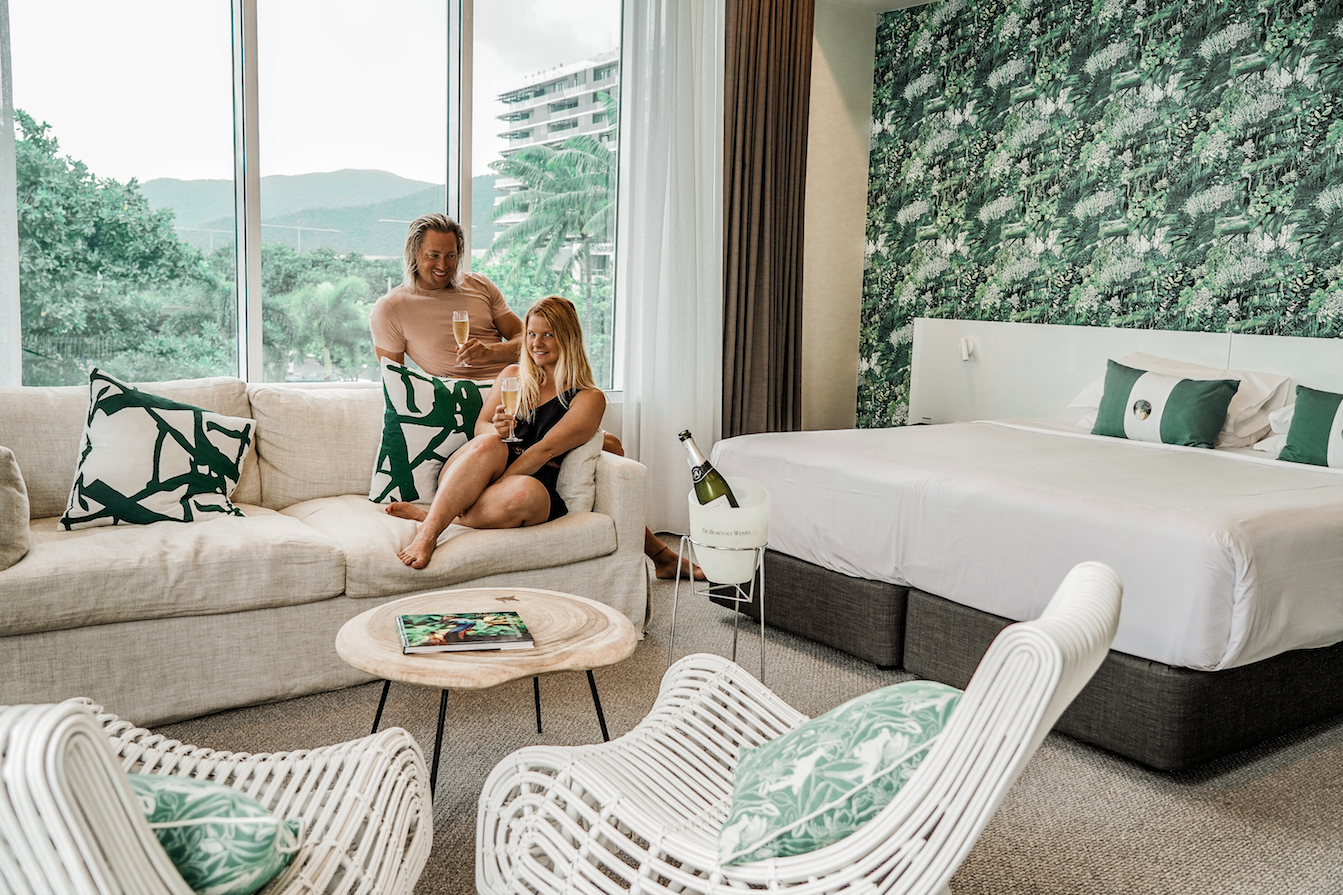 Our room on the third floor had direct pool access which is perfect for relaxation on a hot day and we were not late in enjoying it. Its perfectly tucked away from the city noise on ground level.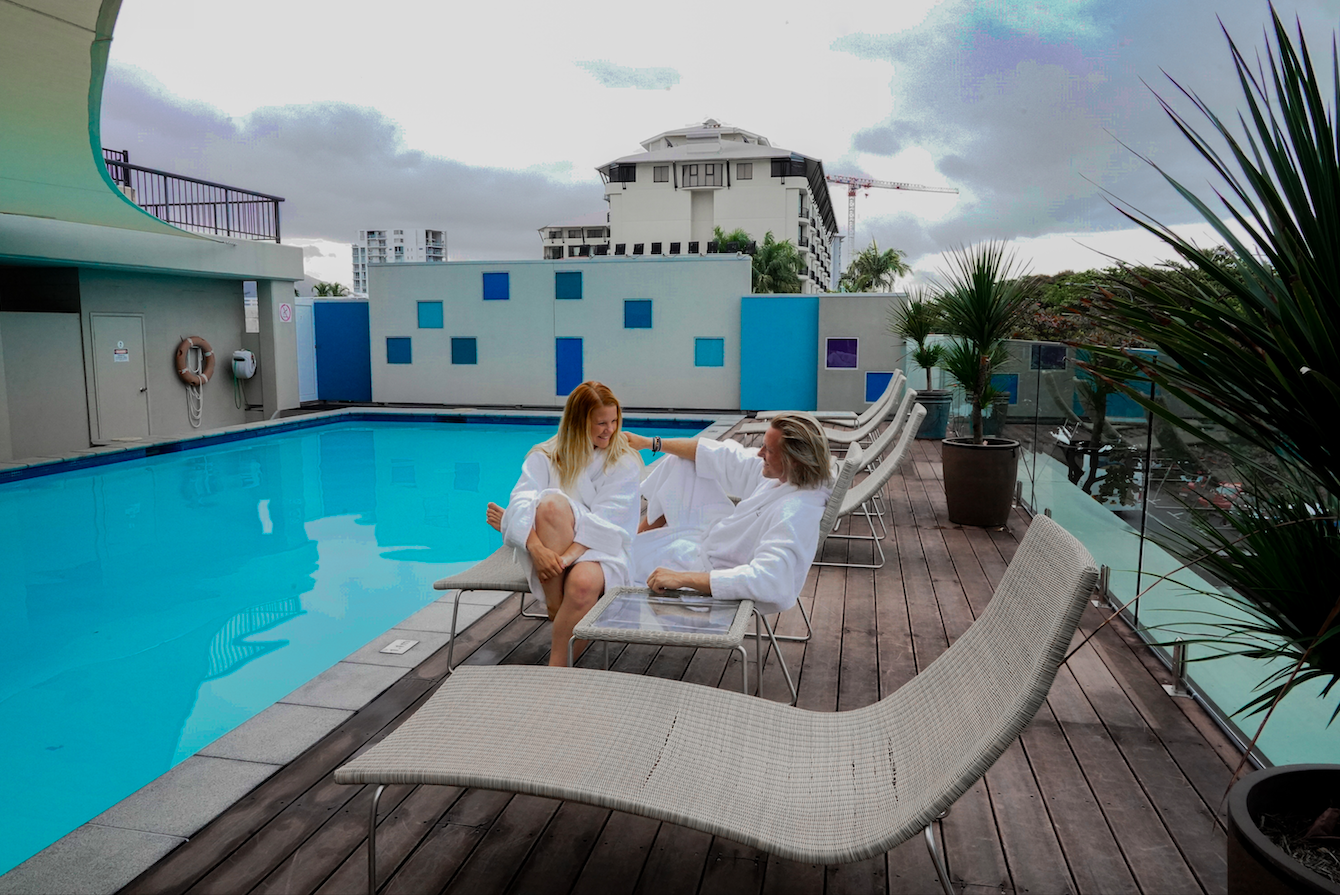 In the bathroom we found a wonderful walk-in shower as well as a big bathtub. The complimentary Wallawa Indigenous botanical skincare products, came well to use when we were taking a bath to relax after a day of adventure around the city.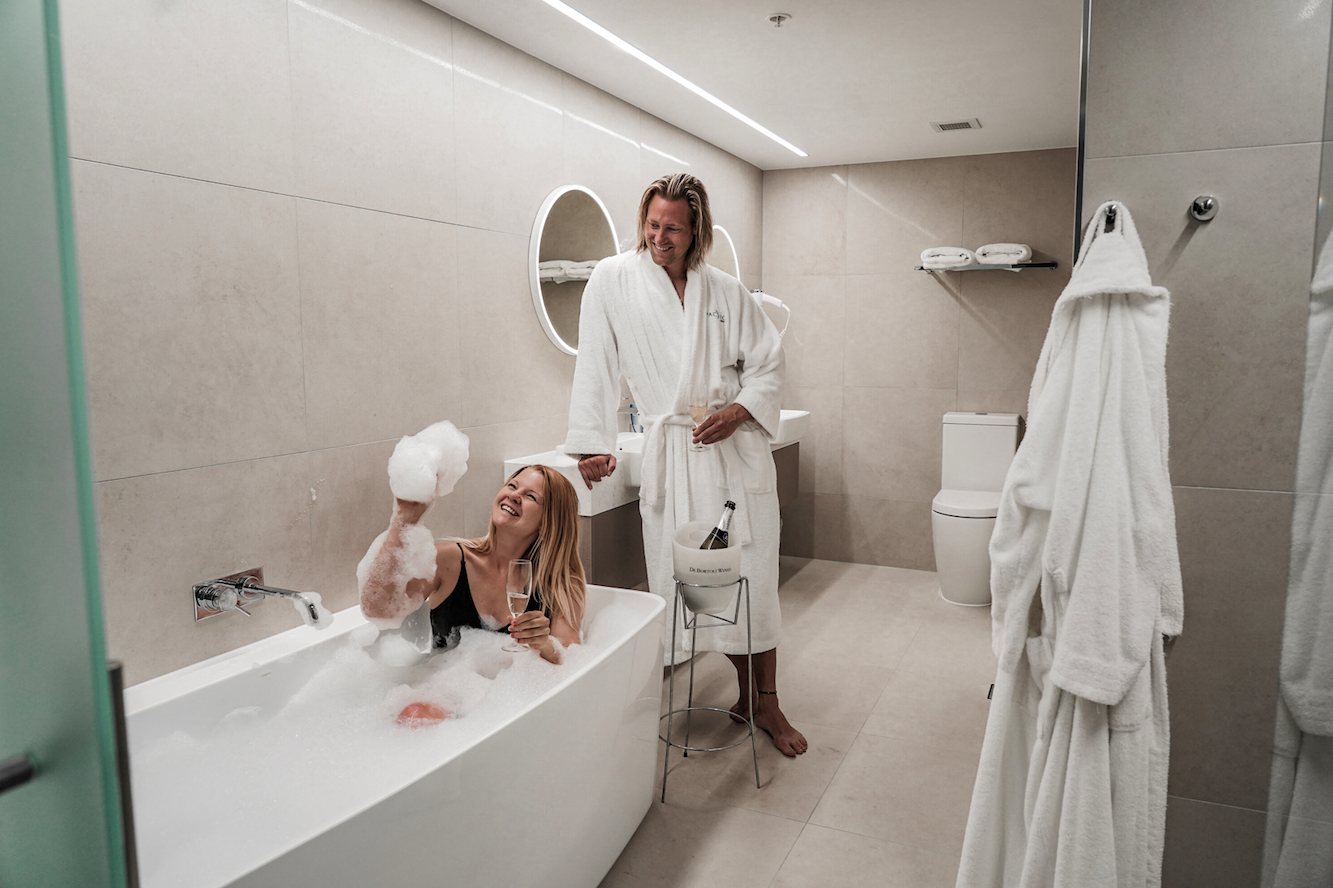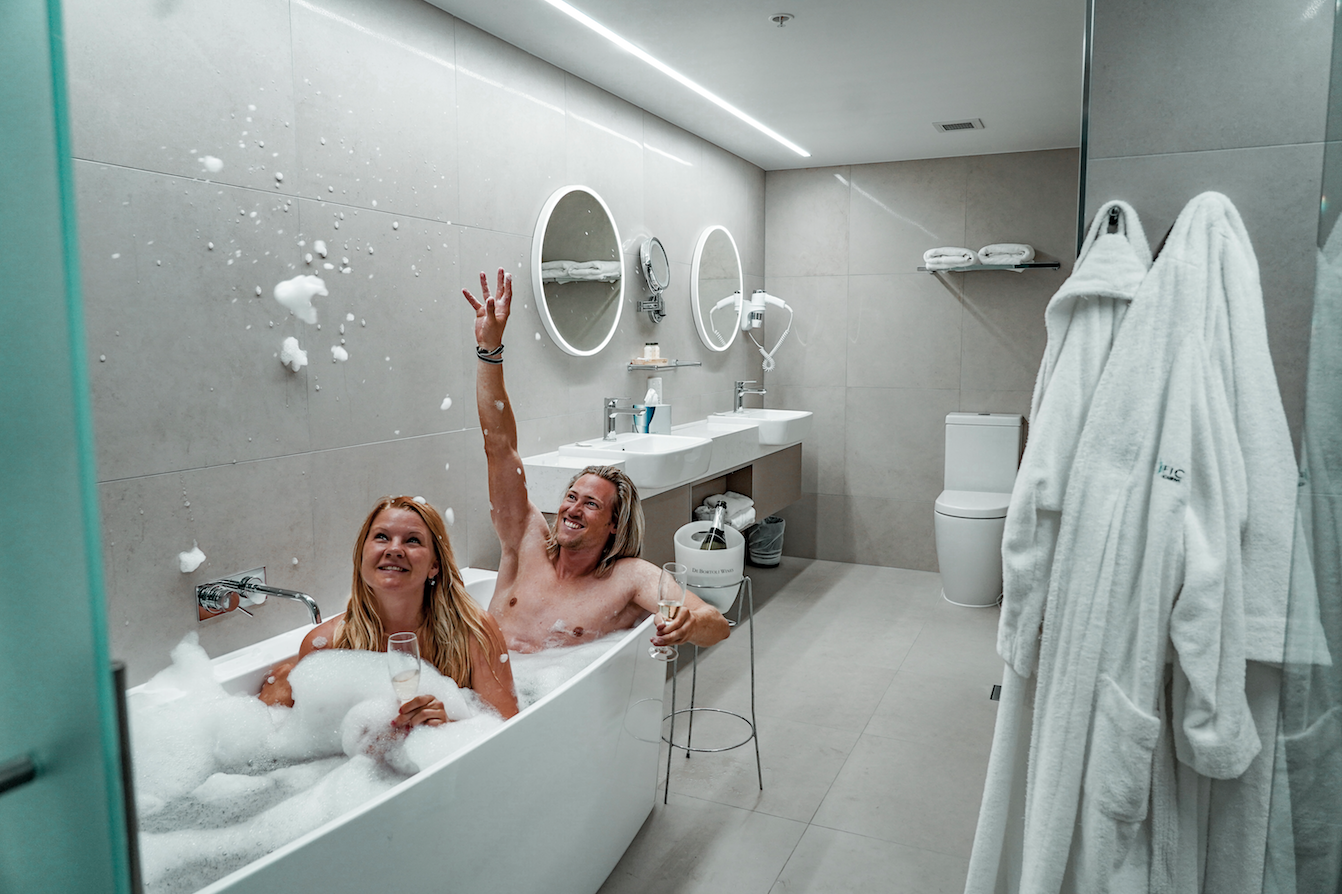 Pacific Hotel offers one of the best churrasco restaurants that we have been to, and we are comparing it to "the holy grail" churrasco in Rio itself. Bushfire is in fact an award winning Brazilian inspired Australian styled BBQ restaurant – that is heaven to all you meatlovers out there.
The flame grill restaurant offers different types of meat such as pork, beef and chicken as well as kangaroo, and will leave no one feeling unsatisfied. You can of course also choose from various side dishes and seafood – so there is for sure something for the whole family.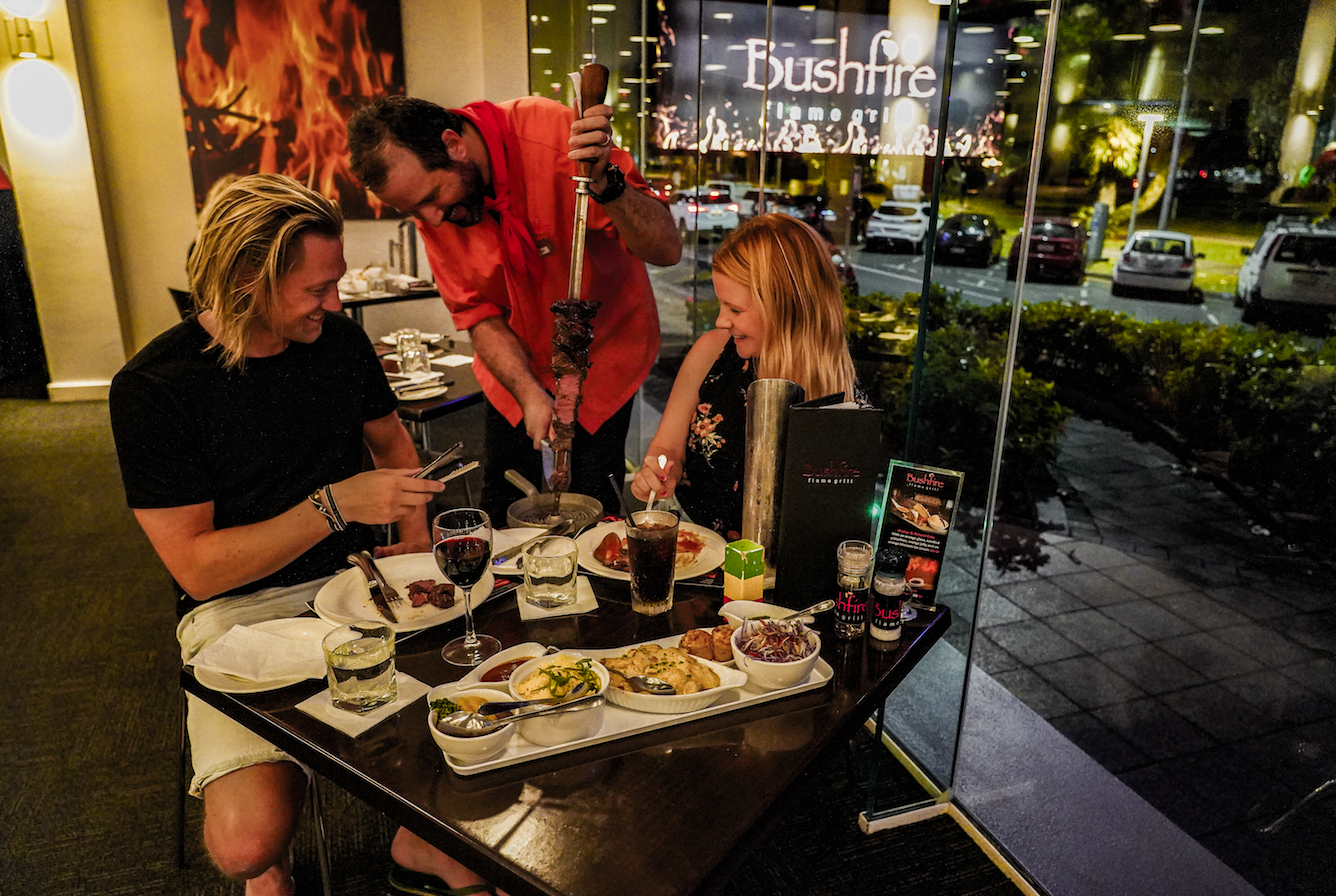 Dining at Bushfire is such a nice experience and you controll the pace by flipping that little cube either with the green or red side up or if you you wanna rest just leave it flat on the table signaling yellow so that the waitress will know. Such an easy but at the same time genious way to communicate. We absolutely loved it, no doubt. For just $54.90 you get the full churrasco all-you-can-eat experience and if you are an early bird, coming already 5.30pm you get a discount, paying only $39.90/person.
If you feel hungry for that meat heaven you can make your reservation down below.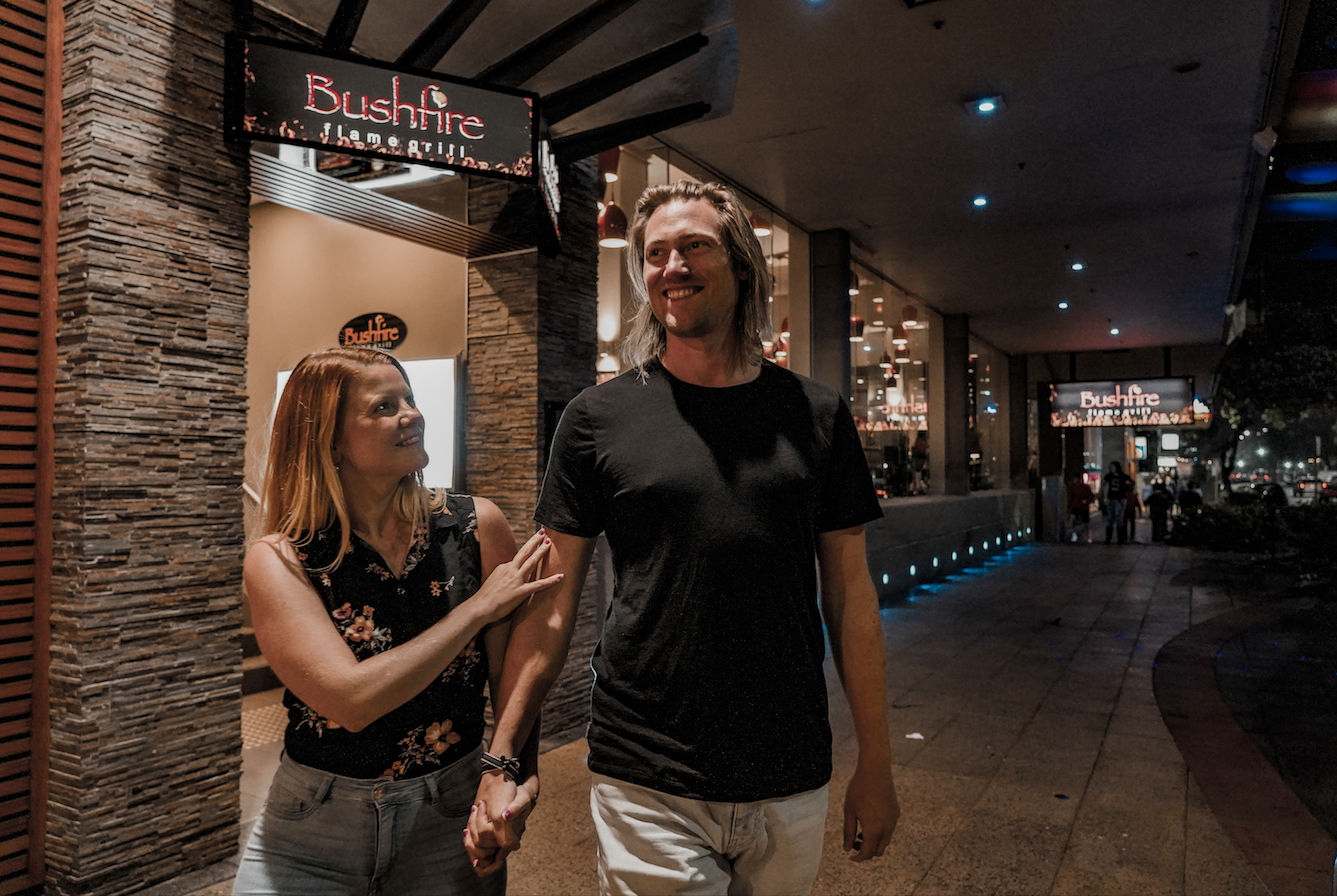 After a good nights sleep in that wonderful King-sized bed we were ready enough to enjoy the breakfast buffet that is served in the Bushfire restaurant. Here you will find everything from scrambled eggs and bacon to a bowl of muesli with fruit – and then top it off with a nice cup of coffe. Simply a great selection for everyone in the morning.
You will enjoy the nice view through the panaroma windows facing the street as well as the excellent service from the staff. A perfect way to start the day.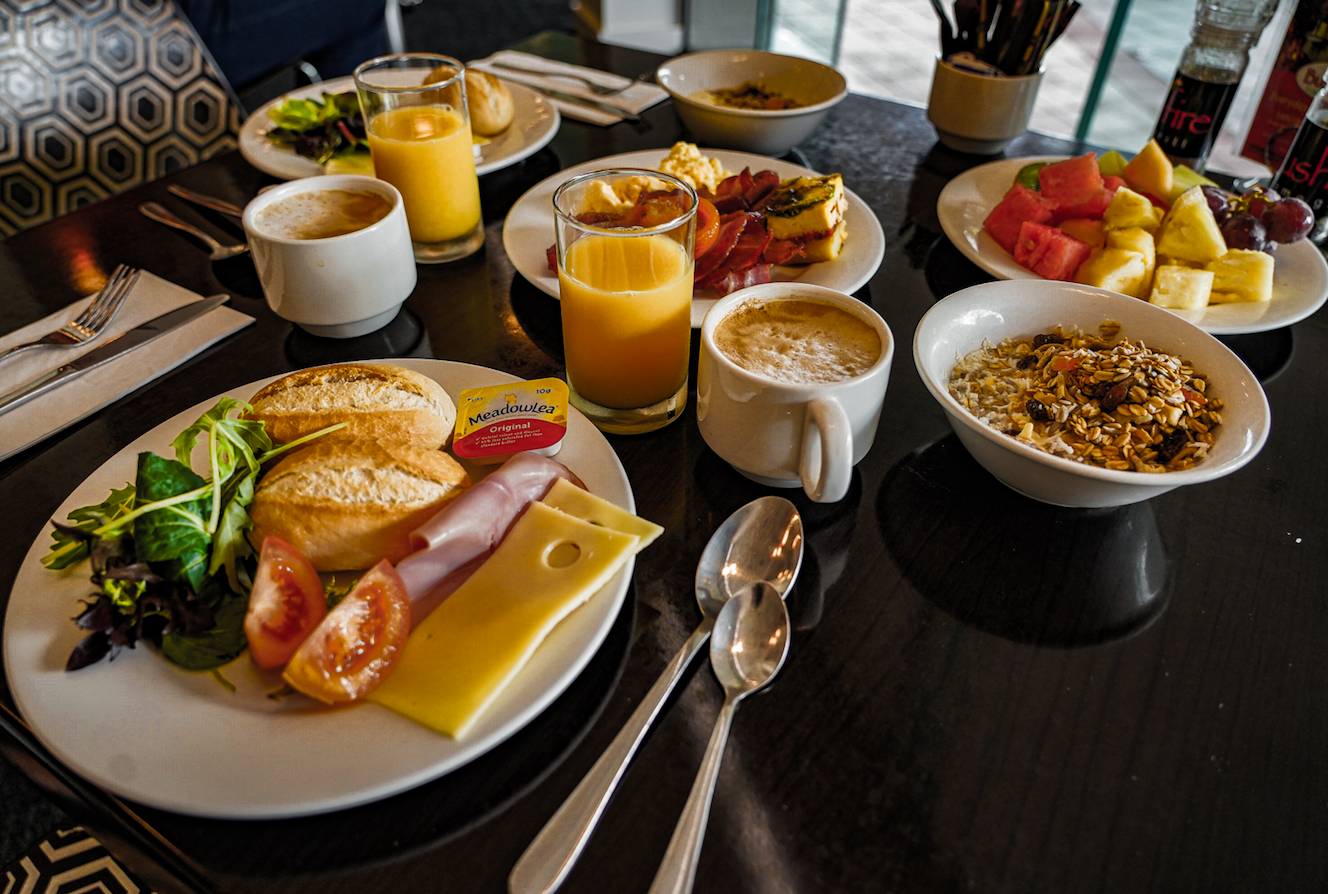 The hotel is located right in the city centre overlooking Trinity Harbour, only 2-3 minutes away from the lagoon and esplanade. Perfect for anyone wanting to stay fit along the waterfront boardwalks. In the vicinity you will also find restaurants, shopping precinct, casino and the Reef Fleet Terminal.
Located about 15-20 minutes away from the Airport, the hotel can easily be reached by either bus or taxi and the Experience Curators at the hotel can arrange airport transfers easily. 
If you would like to stay at this wonderful hotel, something we really recommend you can easily book your stay by pressing the button below.  
THANKS FOR READING OUR BLOG ♥
Hi! We are Sofia and Fredrik - and we have been traveling
the world for more than 10 years. We live a travel lifestyle
and create travel content as bloggers, photographers and
digital nomads. Our aim is to inspire you to explore the world
and enjoy the freedom that comes with it.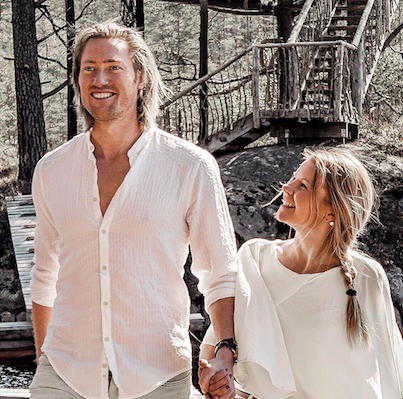 Copyright © 2019 Vagabonds of Sweden. All rights reserved