DOWN UNDER CRUISE AND DIVE
Evolution – Cairns fastest, most spacious and luxurious super yacht.
When you are young, no dream are too big or too far-fetched. You believe you can actually have or become anything you want. But as you grow older, sometimes this imagination tends to wear away and you have to fight hard to keep the dreams closest to your heart alive. Growing up, one of these dreams was to travel to Australia and experience this beautiful country down under – so completely different to the part of the world where we grew up. But back then, never did we really think there could actually exist a part of the world that has been so close all this time but simultaneously still so far away, just like Australia but even more so down under.
When traveling around the world we got wind of something that was going to change our lives forever. We learned how to dive and with this opened up a door to a whole new world beneath the surface – a dazzling place we never knew. The iconic Great Barrier Reef is the world´s largest coral reef system stretching an astounding 2300 km. One of Australias great natural wonders and home to Down Under Cruise and Dive which offers you the possibility to swim, snorkel and dive this breathtaking beauty. Truly, a dream come true.
Down Under Cruise and Dive consists of an award winning tourist and dive boat called Evolution. "Evolution is Cairns' fastest, most spacious and luxurious super yacht traveling to the outer Great Barrier Reef". A carrier of hopes and dreams gathered by people from all over the world, and it knows no age. Due to its speed, which you surely will feel while onboard, you get five hours of reef time that you can spend any which way you want.
Evolution has that perfect mix between comfort and luxury, offering three different levels to suit your needs. We mostly spent our time on level one deck and two since we were diving. On the way home when we were served cheese, fruit platter and wine we loved the relaxed atmosphere on level one, since it offered live musical entertainment. A perfect way to wind down after a busy day.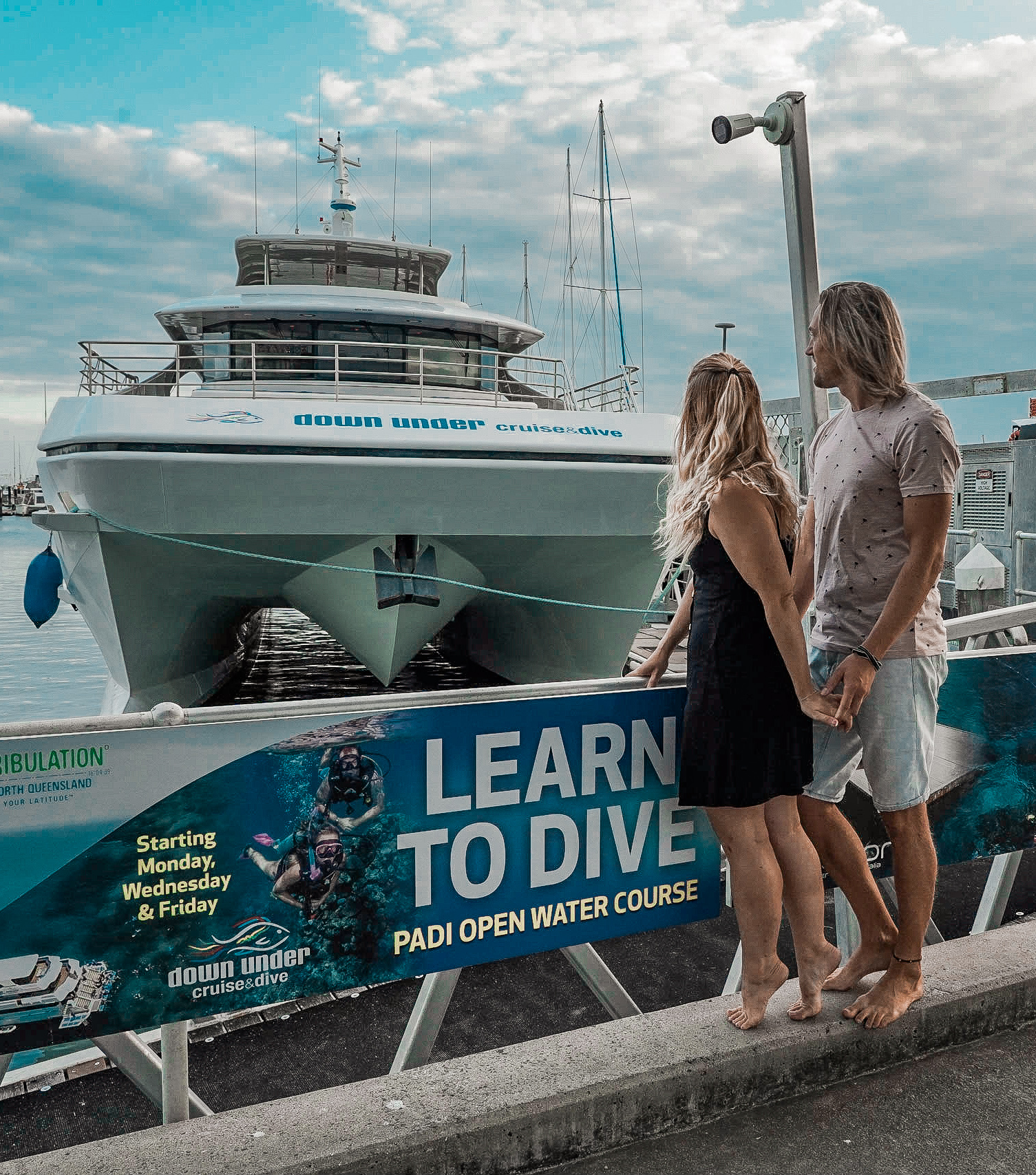 The perfect way to experience the Great Barrier Reef.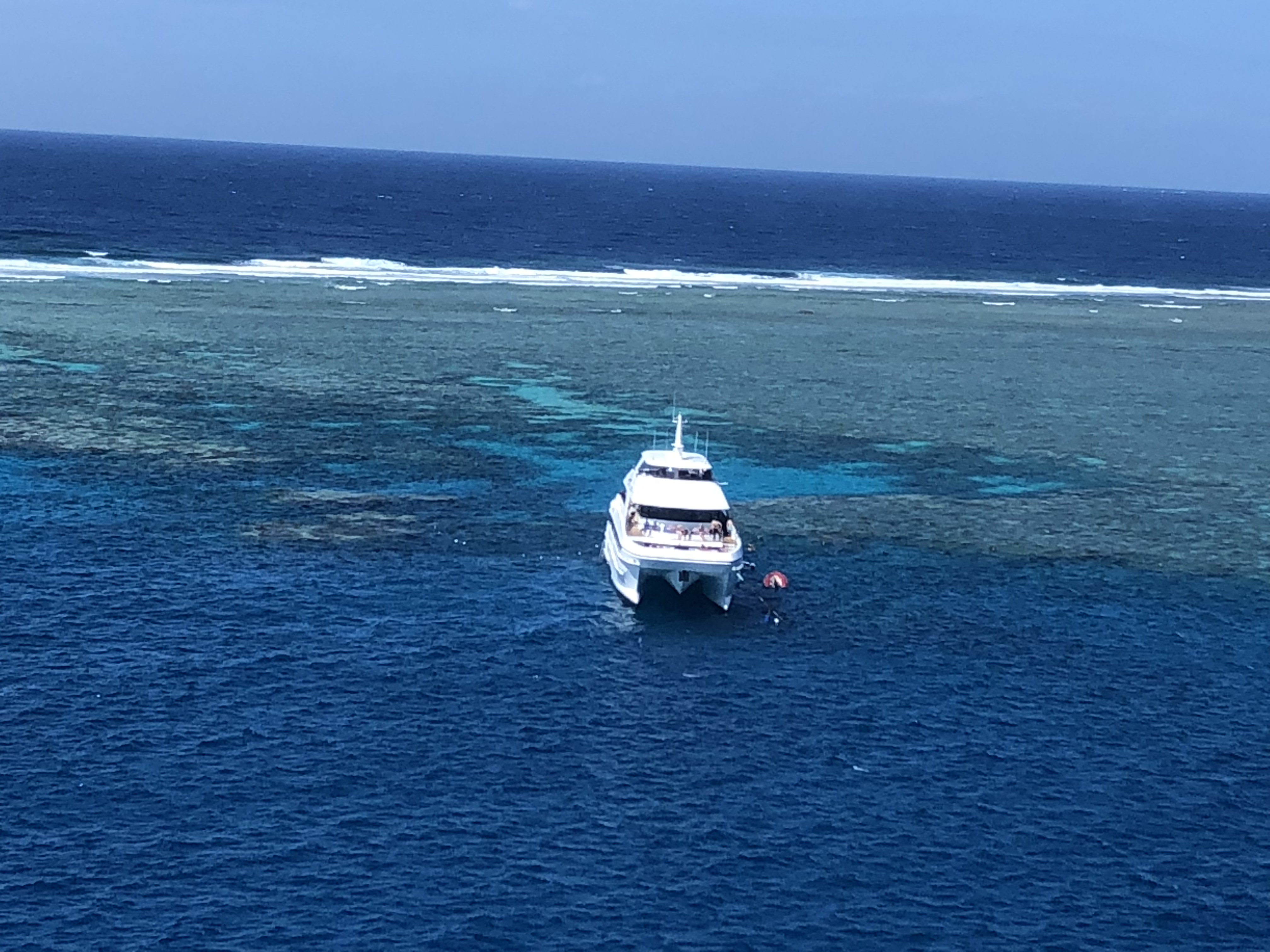 Evolution from above on the reef.  
There is plenty activities to do onboard for everyone such as introductory and certified dives, swimming, snorkeling, a scenic helicopter tour over the barrier reef or how about going beneath the surface in a sub marine tour with the SubXplorer.
We are certified divers, so for us there was never any doubt as to what we were going to do. And we can honestly say that it was an amazing experience diving in the barrier reef with such abundance of marine life and the clarity of water. On top of that we also had the perfect dive master guiding us the whole time.
Besides doing three dives during our day with Down Under Cruise and Dive, we did the scenic helicopter flight with Nautilus Aviation absolutely loved it. It was our third time flying in a helicopter, and while we have been soaring through the air past skyscrapers in New York and the Hollywood sign in L.A – seeing the Great Barrier Reef from above was mesmerizing and unforgettable. It was a sight that will stay with us forever.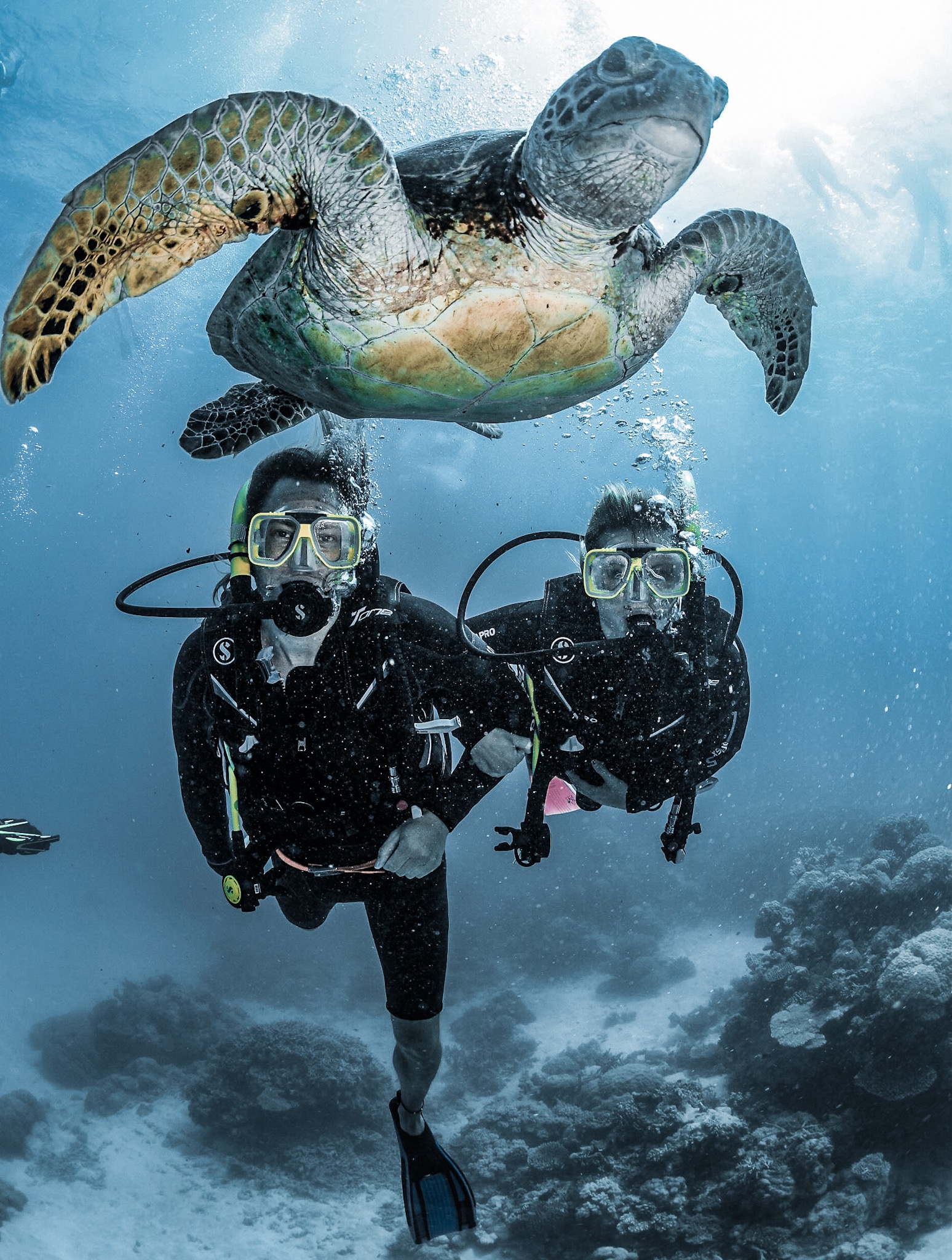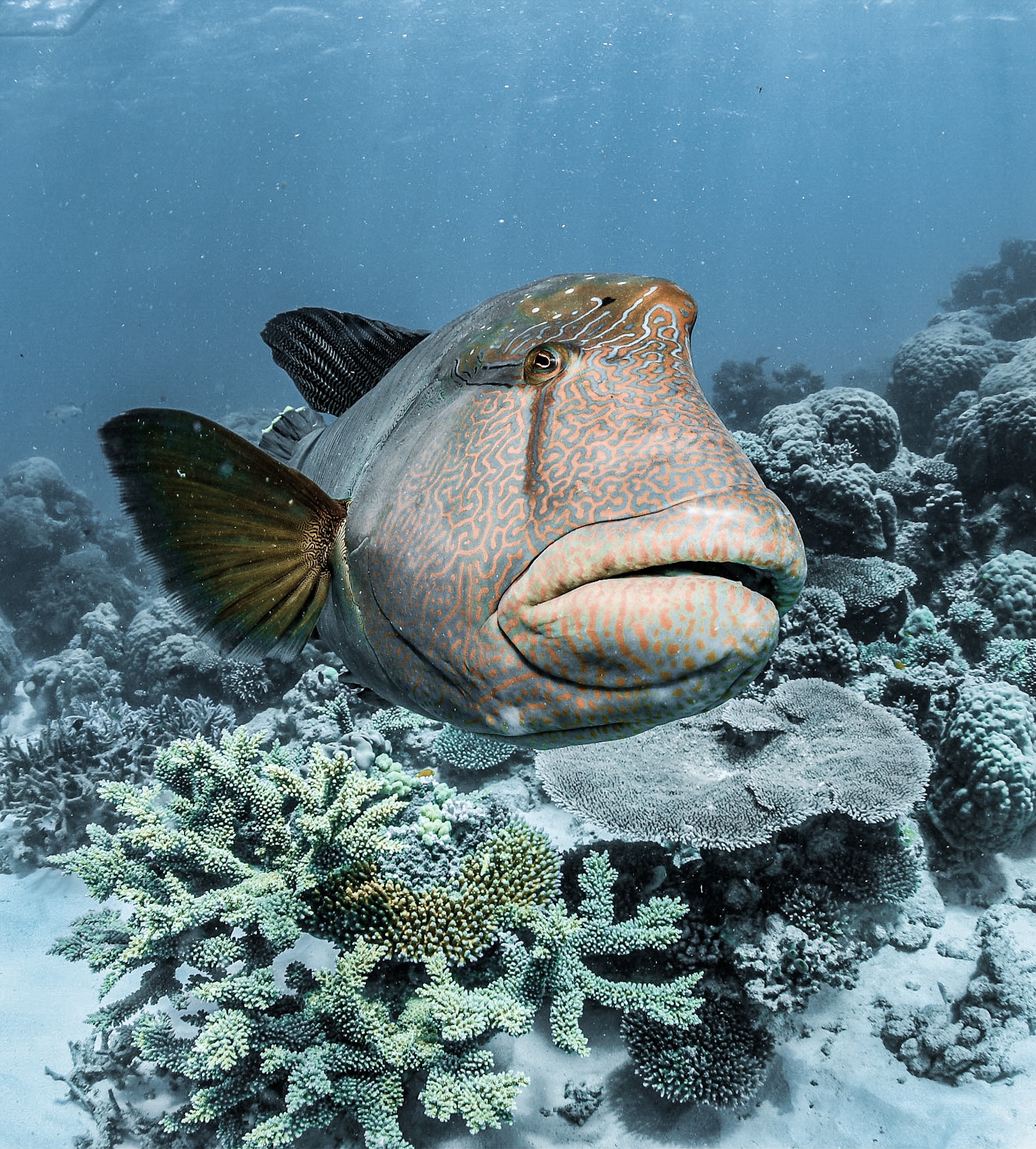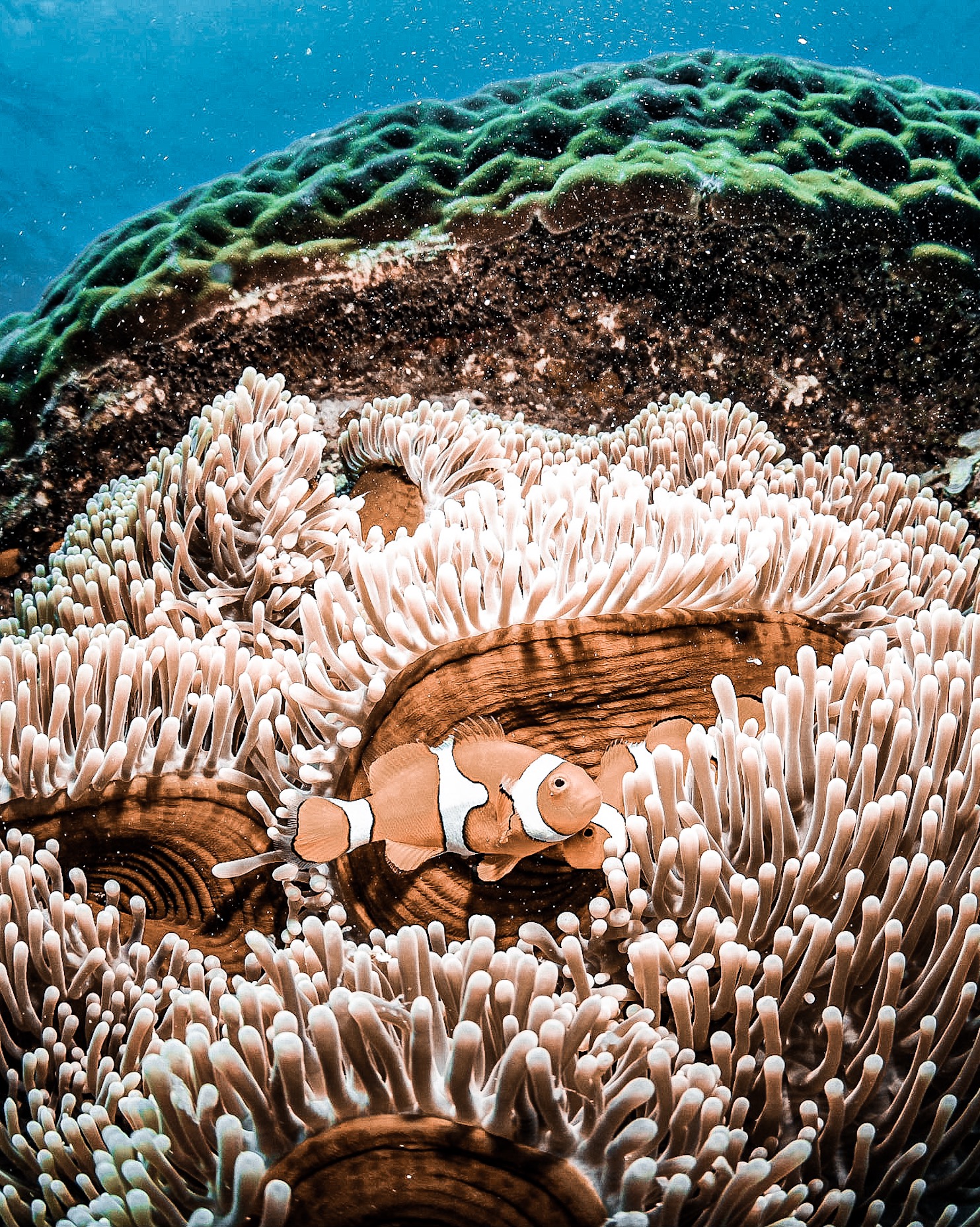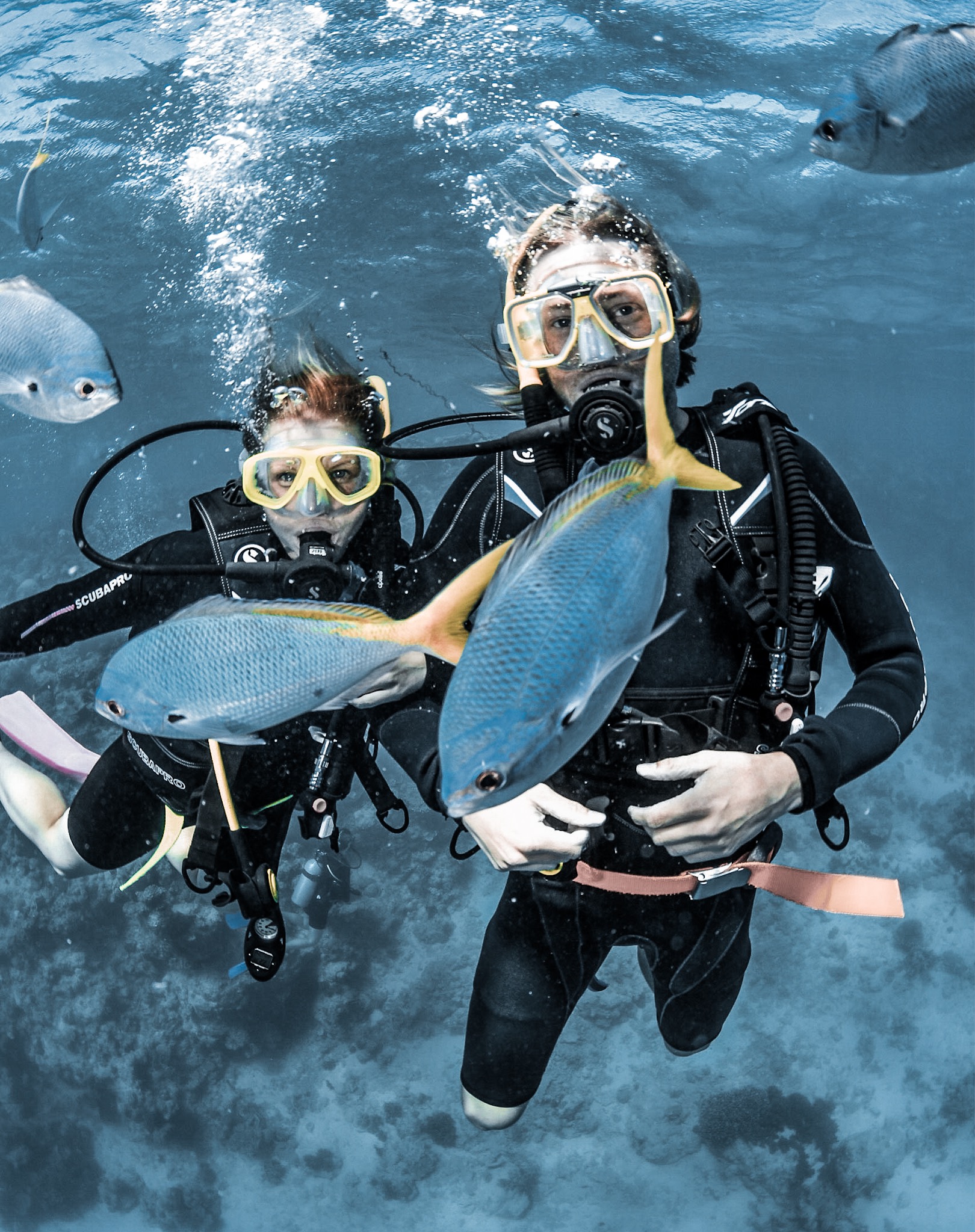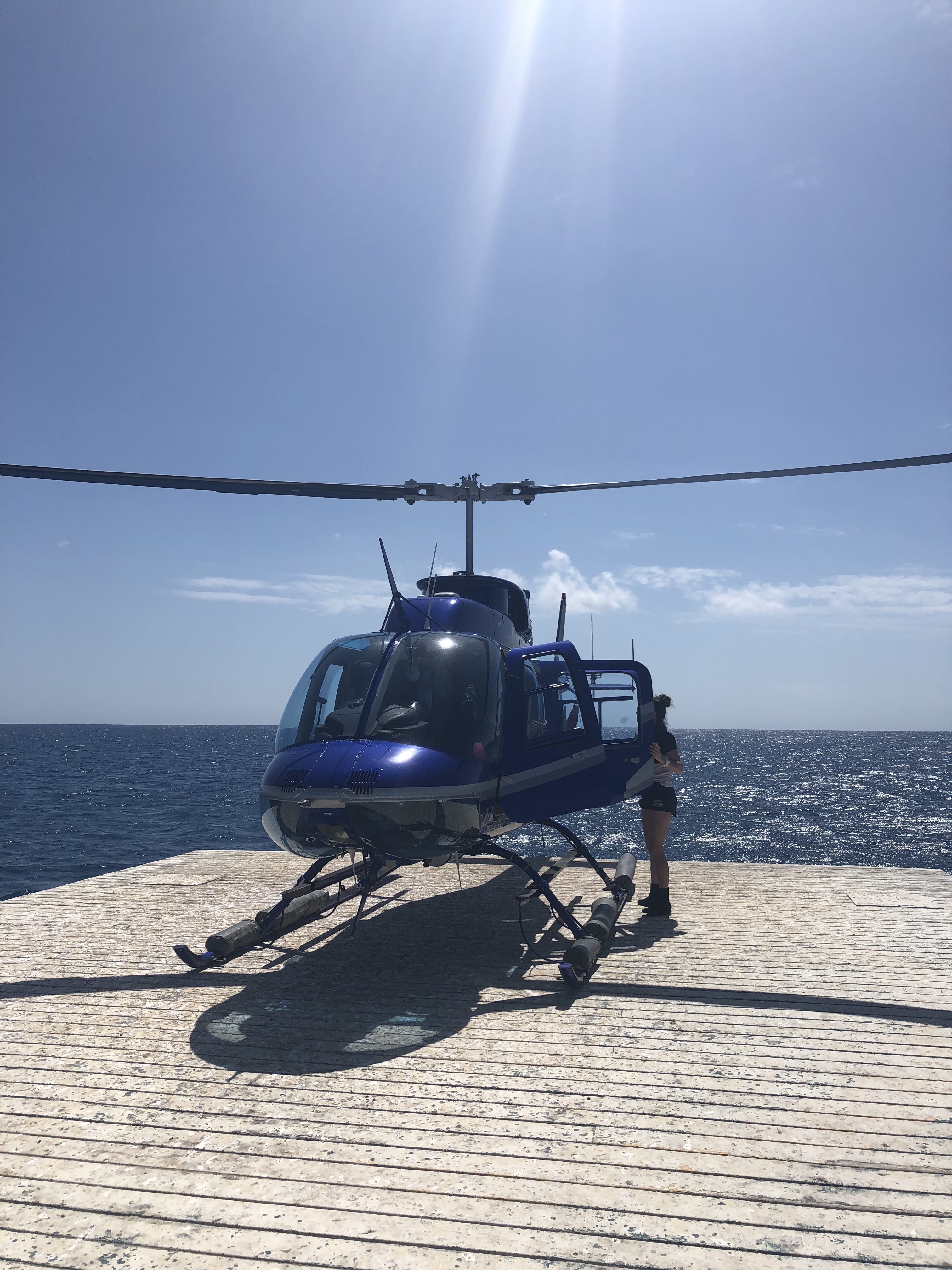 Time to fly and get high, down under.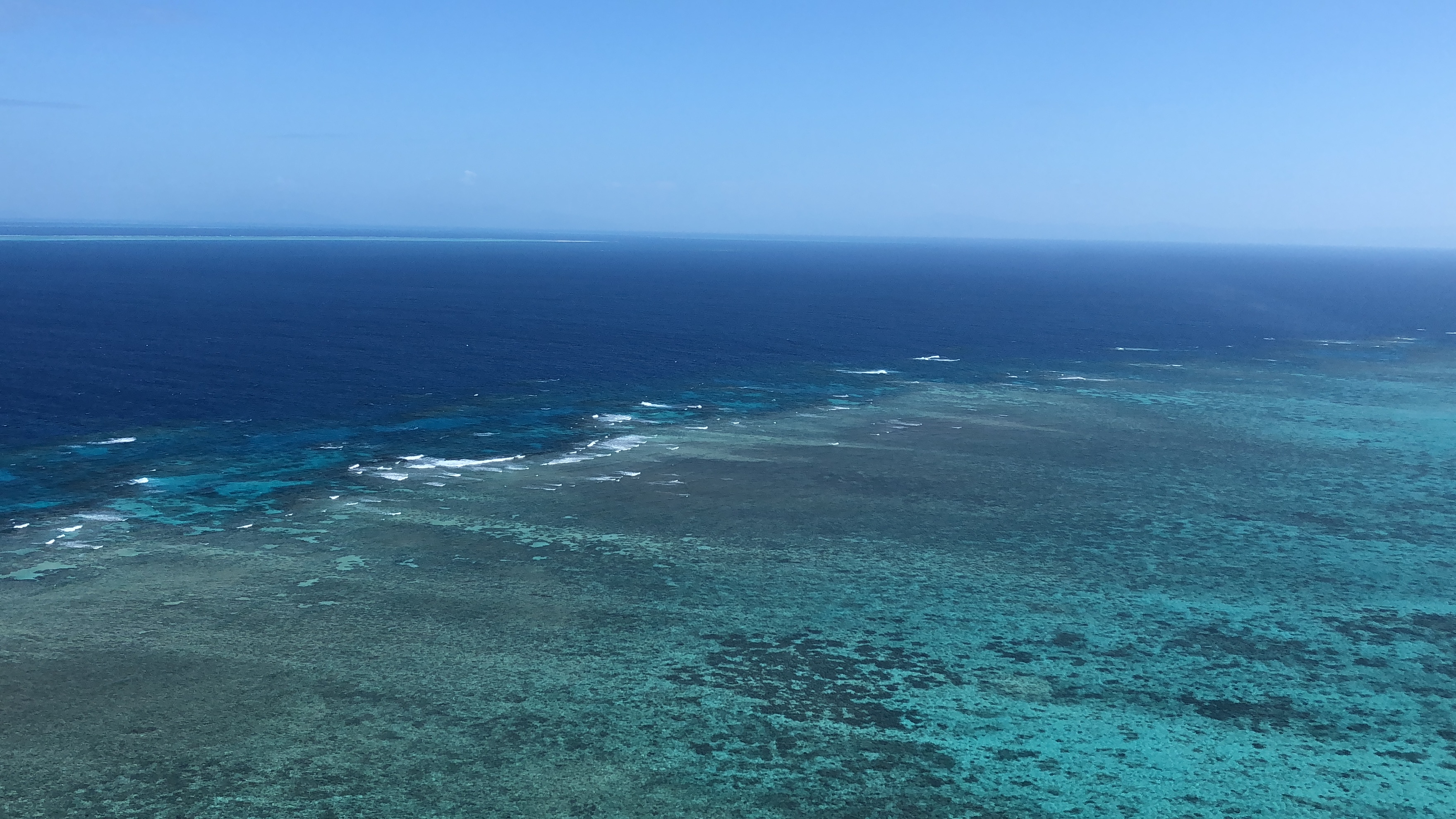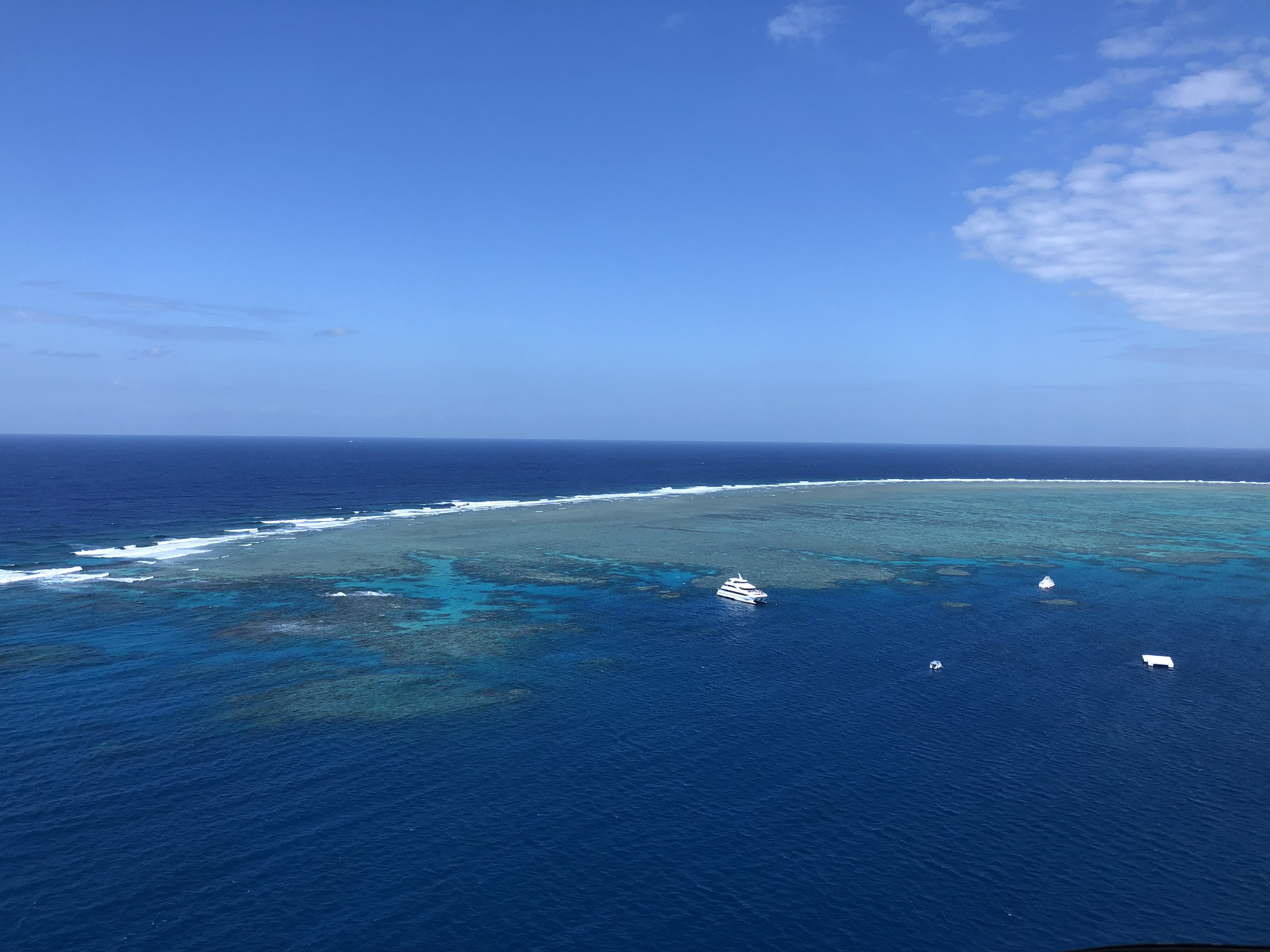 A birds eye view of Evolution and the Great Barrier Reef. Out of this world!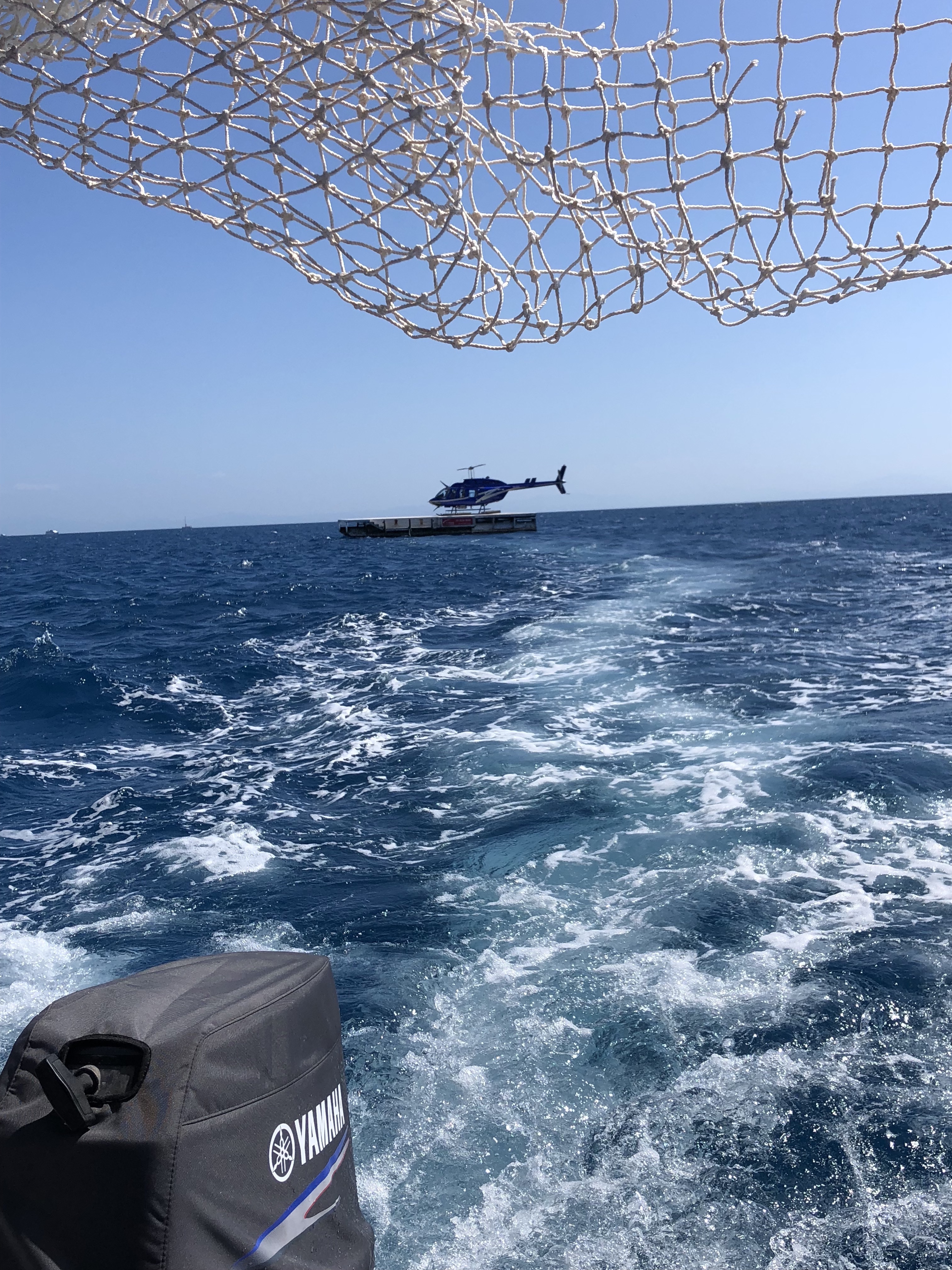 The service onboard is impeccable, right from the very start up until that point when you leave and everyone is standing outside saying their goodbyes. So wonderful. The staff feels like one big family and everyone is so friendly. It makes you feel right at home.  
Evolution is located at the reef fleet terminal, close to Shangri-La Hotel in Cairns city center and has daily departures at 8:15am sharp to the great barrier reef. You can find the location here or just type in 1 Spence St, Marlin Marina into google maps or Maps.Me. You can also arrange for transfers for an additional cost of $17 for Cairns City area or $24 for the Northern Beaches. 
Book your tour with Down Under Cruise and Dive and experience a whole new world with unbelievable sights. One cannot visit Cairns and not go on a tour with Down Under Cruise and Dive. The Great Barrier Reef is a must, even if you are not diving – and there is no better way to experience it than with Evolution – arriving and leaving in style.
THANKS FOR READING OUR BLOG ♥
Hi! We are Sofia and Fredrik - and we have been traveling
the world for more than 10 years. We live a travel lifestyle
and create travel content as bloggers, photographers and
digital nomads. Our aim is to inspire you to explore the world
and enjoy the freedom that comes with it.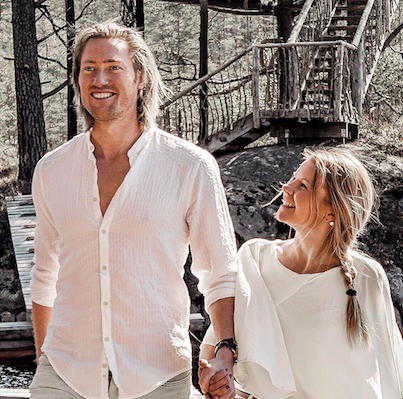 Copyright © 2019 Vagabonds of Sweden. All rights reserved