Cape Trib Beach House, Cape Tribulation
On our adventure across Australia we just had to explore the Northern parts as well before going South. From word of mouth we had heard that it was really beautiful so we took of in our new campervan that we recently bought from a nice fellow down in Babinda – and drove up to Daintree National Park and Cape Tribulation. We didn't really know exactly what to expect but can easily say that we were more than pleasantly surprised of its beauty and adventurous feel. It felt like driving into a new world – sort of like entering your very own Jurassic Park.
When we were not trying to get a glimpse of cassowarries, crocodiles, spiders and snakes we loved to just kick back and relax and we found the perfect spot in Cape Trib Beach House which is situated a few steps from the beach hidden in rainforest.
The hotel area is pretty huge and situated close to the beach and right in the middle of the rainforest with pathways crisscrossing through the jungle from one cabin to another. When you step outside the door you are litterally in the rainforest – it is so beautiful. The perfect spot to just rewind and disconnect from everything.
We stayed in one of the Mackay cabins not more than 3 minutes walk from the beach. These cabins have a king-size bed, bathroom, fridge, a/c and shared balcony. We absolutely loved stepping outside the door with the feeling of being one with nature.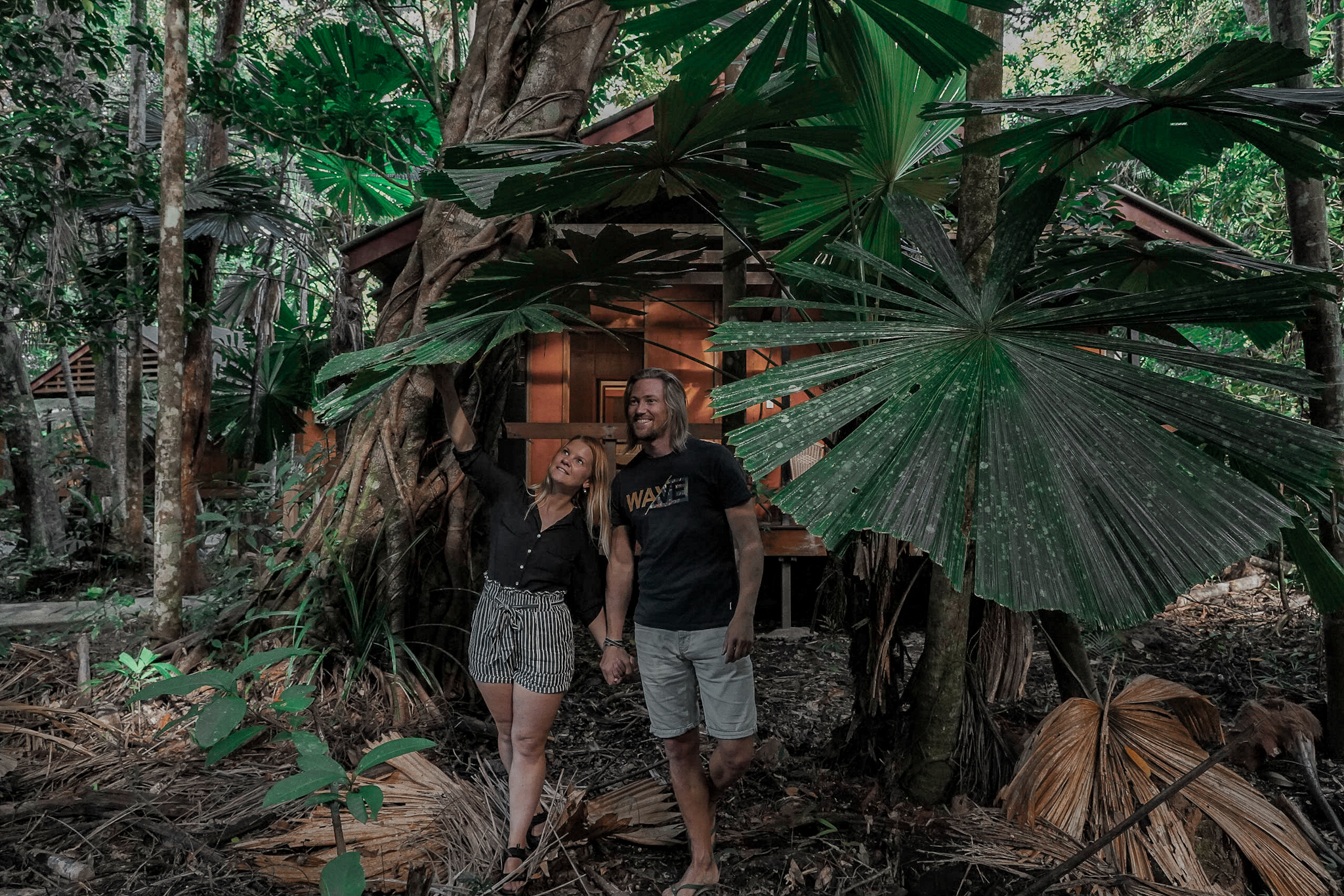 At Tides restaurant you can eat everything from a wonderful breakfast to kangaroo burger or crocodile salad while sipping on a glas of wine or your favourite beer. Here is something for everyone, including your kids. We tried to be a little healthy this time, considering how much junk food we have eaten the last couple of days – and ended up going for something more vegetarian. A delicious pumpkin soup and noodle soup made our day.
With a cozy and laidback atmosphere letting you enjoy your drink or dinner in an open environment with rainforest all around and the sound of birds chirping – you can easily find yourself sitting here for hours. Afterwards you can take a nice stroll down to the private beach to listen to the waves roll in and feel the ocean wind in your hair. If that is not freedom then what is.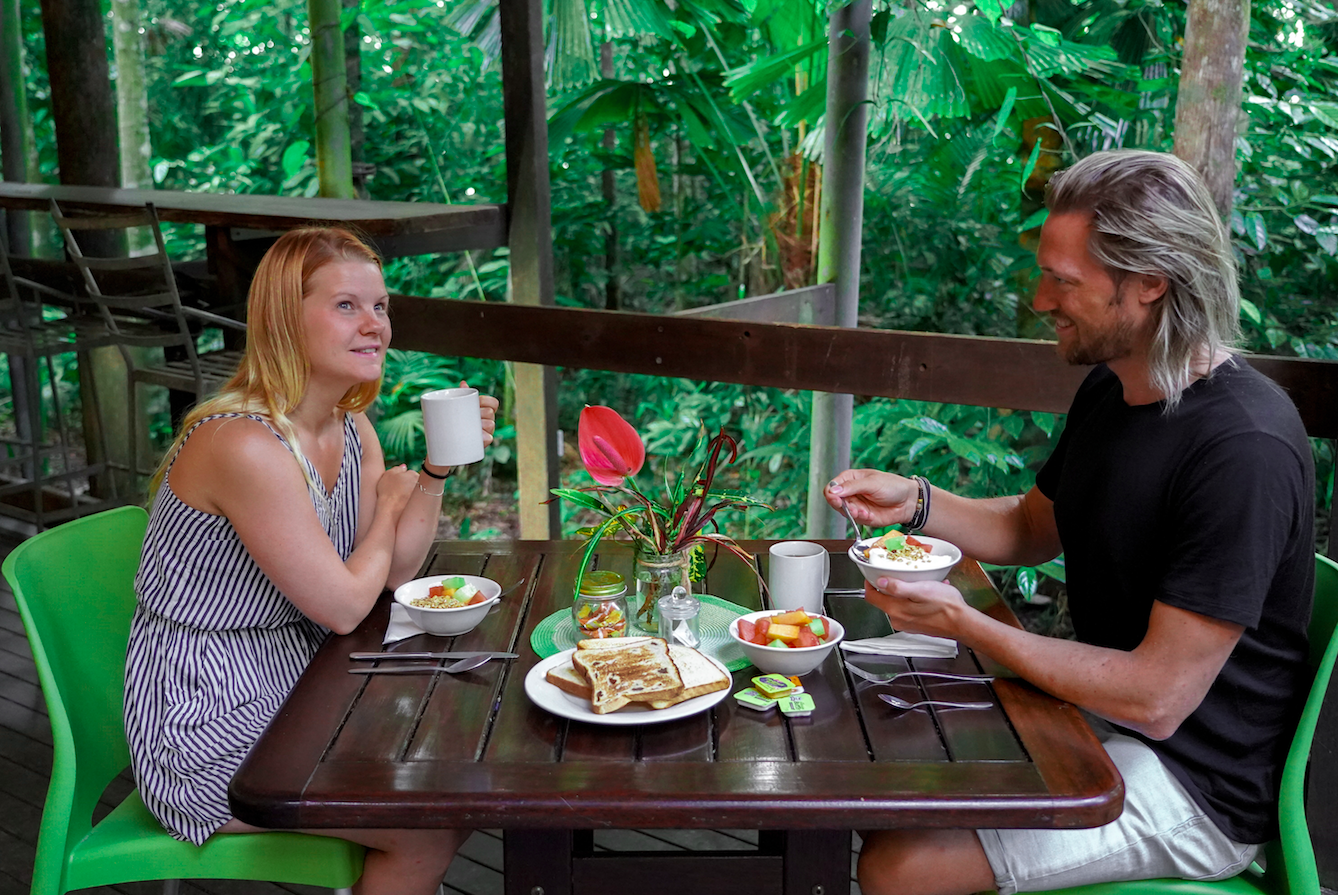 For breakfast you can either go with the complimentary breakfast and choose from a selection of cereals to go with fruit and yoghurt, toast with butter, peanut butter or jam and of course a cup of coffee or tea. Or you can choose from the breakfast meny and enjoy for example eggs and bacon, pancakes or vego breakfast.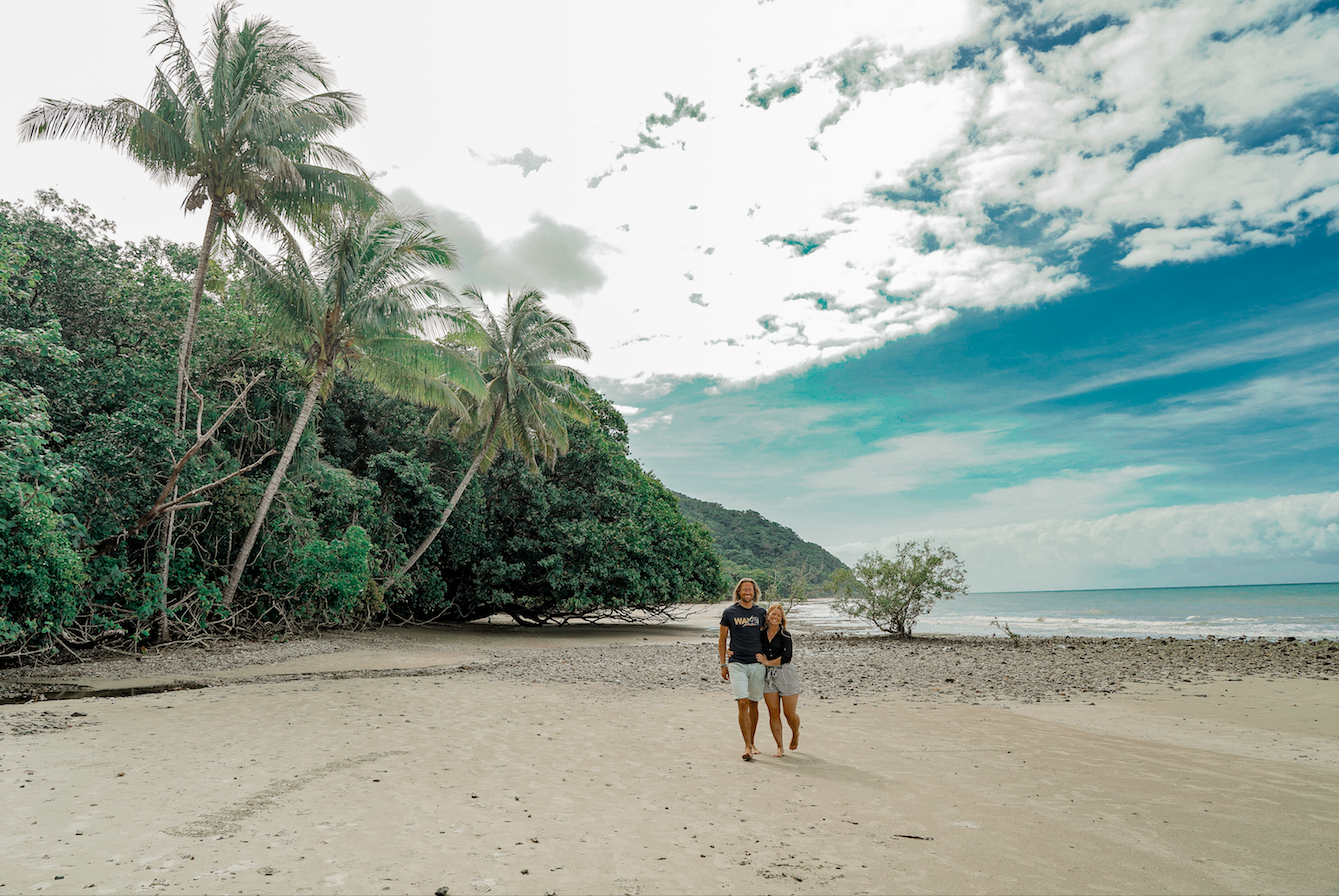 Cape Trib Beach House offers your very own private beach and we absolutely loved just walking up and down. Don't go into the water though, there might be crocs – but the scenery is more than enough to keep you satisfied.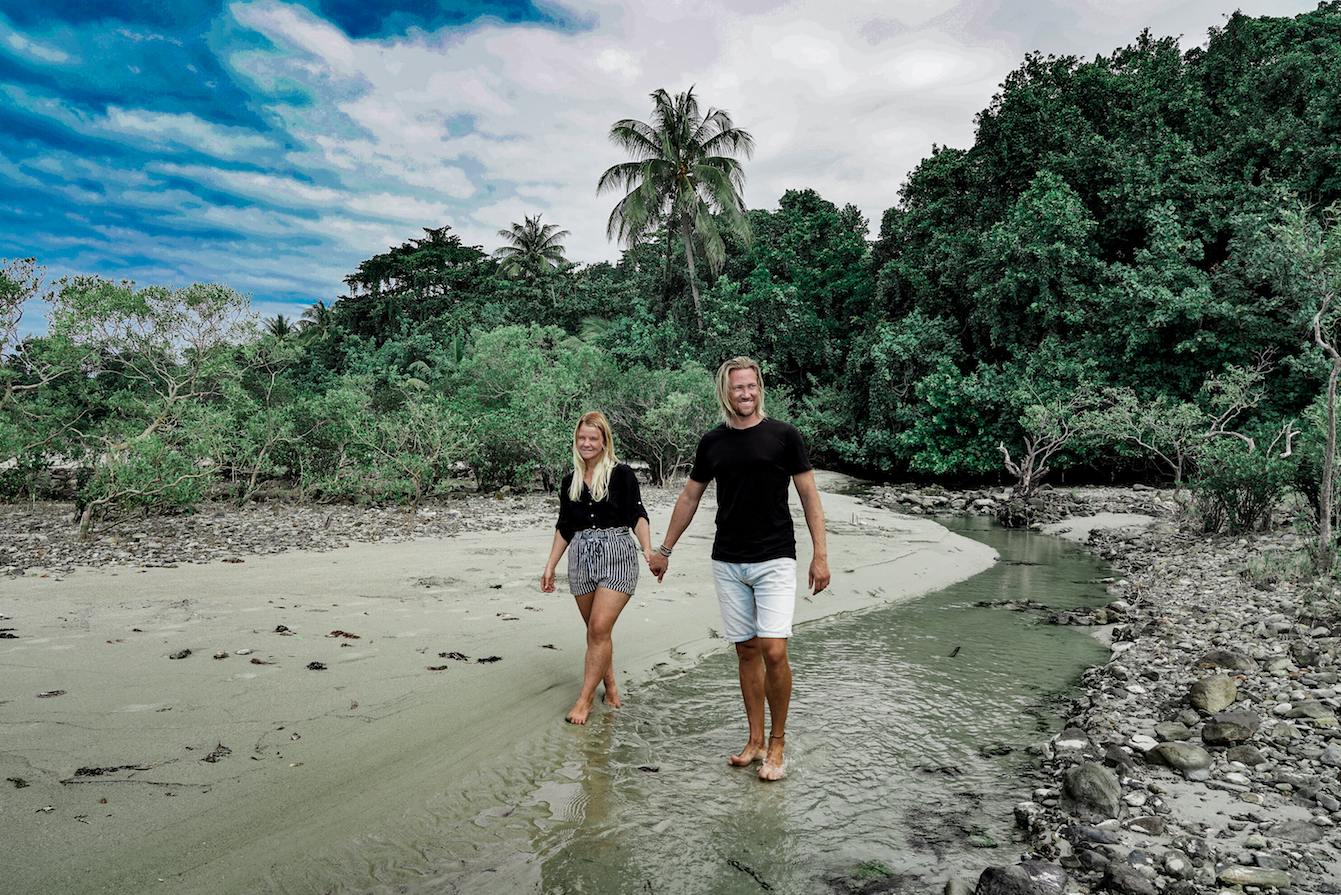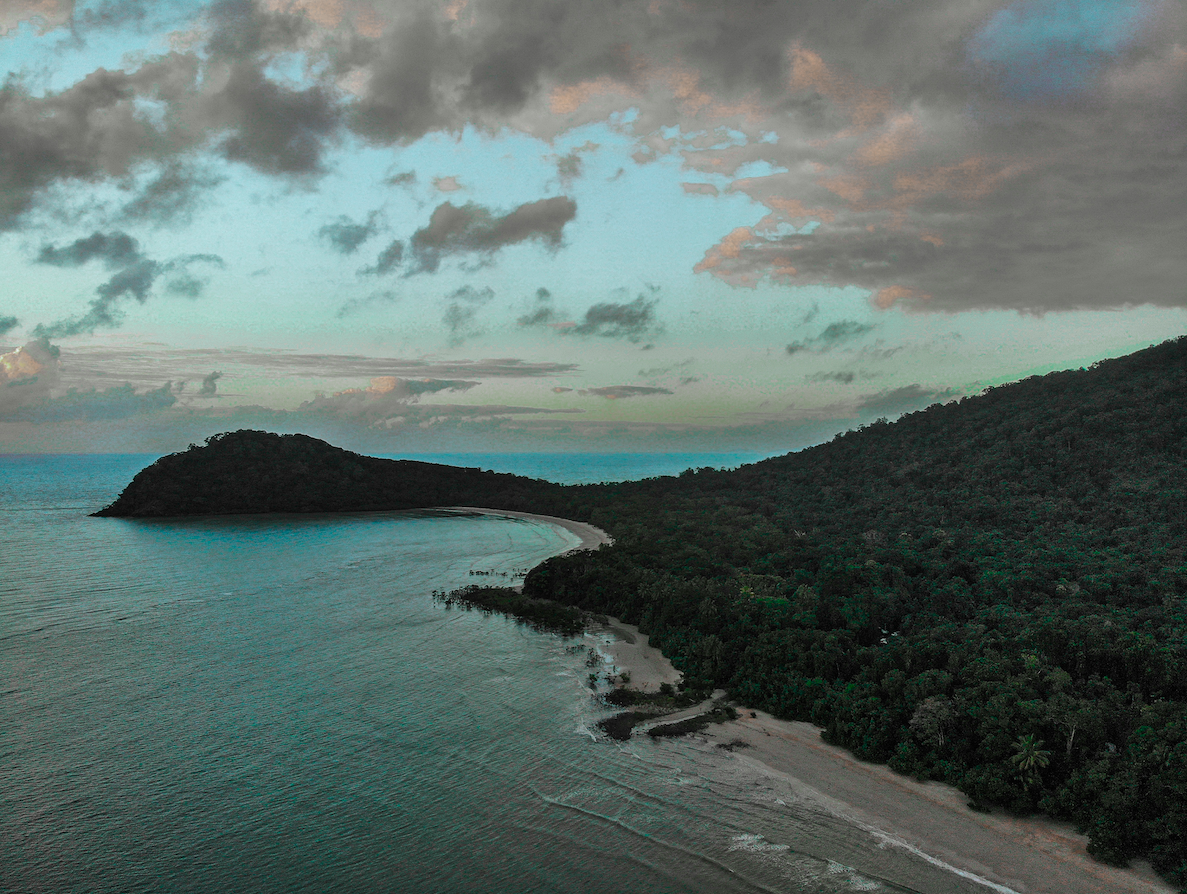 Cape Trib Beach House is located where the rainforest meets the reef, Great Barrier Reef that is. This location is the only place in the world where to world heritage sites meet – the Daintree rainforest and the Great Barrier Reef. It was such an amazing experience staying here and we would have loved to stay here a couple of more days no doubt.
While in Daintree National Park you can reach this spot easily by just following the Cape Tribulation road past Friendly Grocer and PK´s Jungle Village and then turn onto Rykers Road a few minutes later.
If you would like to book your own stay at this paradise retreat you can either click the book your stay button below or click through to Cape Trib Beach House website here. 
THANKS FOR READING OUR BLOG ♥
Hi! We are Sofia and Fredrik - and we have been traveling
the world for more than 10 years. We live a travel lifestyle
and create travel content as bloggers, photographers and
digital nomads. Our aim is to inspire you to explore the world
and enjoy the freedom that comes with it.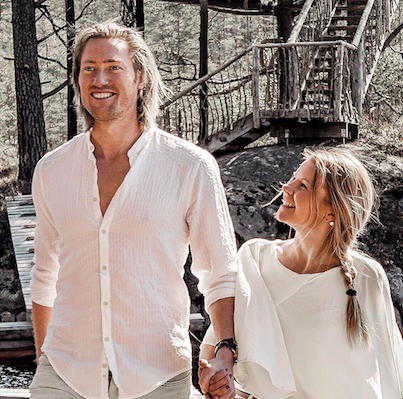 Copyright © 2019 Vagabonds of Sweden. All rights reserved